Consult with an expert when buying and selling a guesthouse

Do you need any specialized skills and knowledge to start a guesthouse, a B&B or a Boutique Hotel? Do you believe that your ability to prepare a decent meal or the availability of extra rooms at your residence will guarantee success in the hospitality industry?
Many have been left distraught and with hefty bills after "trying their luck" with these hospitality establishments. We have previously alerted visitors to this blog to the insurance perils facing the owner of a guesthouse and decided to provide some important advice to those interested in starting such a business.
My brother, a Tax Consultant in Cape Town, referred me to Colleen Seabell, an expert in the buying and selling of guesthouses and other establishments, and she kindly responded to my request for more detailed information.
We would like to share some of the questions raised and responses received. I believe that this will assist many potential and existing buyers and sellers of guesthouses. We will do so in 3 seperate posts.
Could you perhaps give a brief description of your business and how long you have been in the guesthouse industry?
I have been in the business of specialising in selling guesthouses and hospitality properties for around 4 years now.  I used to sell regular properties and was approached on a regular basis to sell guesthouses and B & B's because I used to be in the tourism industry and had contact with guesthouses.  When I tried to sell them I realised that there was so much more to selling a guesthouse than a regular property.  It is completely different because you have a business and a property and you can't use a regular property agreement to conclude the sale.  Please excuse me if I refer to only selling a guesthouse because I mean to include B & B's, hotels and backpacker establishments in this as well.  For ease of not naming them all every time, I do mean to include all hospitality establishments.
Why do you believe it is important to approach an expert in the process of buying or selling a guesthouse?
The person that you deal with has to know about what is involved in selling hospitality establishments.  When a buyer is taking over the business they need to know that they will have everything included with the sale so that they do not have to start the business all over again.  If this is not stipulated in your sale document, you might not be getting what you are expecting.  You need to know what is included.  Do you get the business, website/s, stock, movables, etc.  The buyer also wants to know that they will not be liable for any debt once they take over.  The seller also wants to make it clear that once the buyer takes over, they are not liable for any debt once they are no longer the owners.  There is a lot that is overlooked by a regular agent simply because they do now know what is involved in selling a hospitality property.  Vat also becomes a big issue when a sale is done.  Do you pay Vat or transfer duty?  You have to know what you are doing.
Are you sometimes asked for a referral to, or would you advise the potential buyer/ seller to consult with a financial planner, tax consultant or lawyer in the process?
Yes, I am sometimes asked to refer a buyer and sellers to a conveyancing attorney but not often to a financial planner or tax consultant.  As far as I am concerned, the buyer and the seller should be consulting with a tax consultant when they buy and when they sell.  If they consult with a tax consultant right from the beginning will be buying the right way from the outset.  You are buying a business and with this business comes a valuable fixed asset.  If you set up correctly from the get go, your future business and future sale will be that much better.  Foreigners are especially vulnerable and should consult with a tax consultant.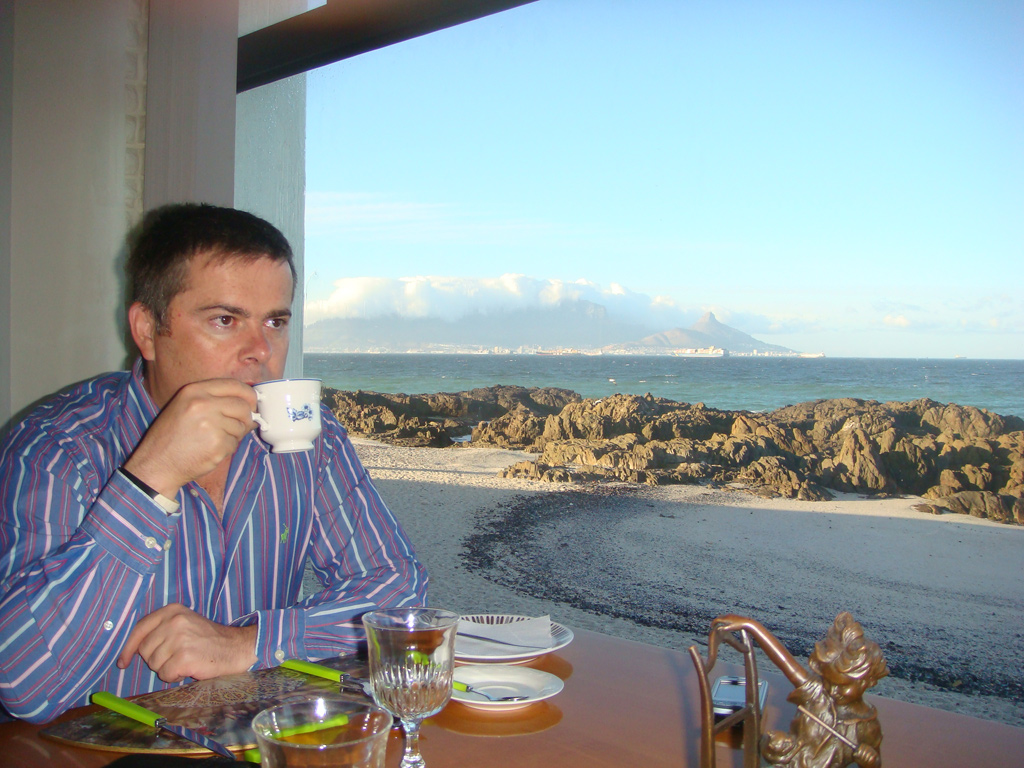 What are the most significant differences in your experience between the purchase of a guesthouse in comparison to the purchase of any other small business?
One of the things that purchasers expect when they buy a guesthouse is that the income will sustain a large bond and be able to give them a good income as well.  This is not the case.  A purchaser has to remember that they are buying a house firstly and by the way, we have some additional rooms that we can get an income from.  You will not be able to pay a large bond and have a good living from the income.  This is where a lot of people got into trouble in the past when the banks were more generous with loaning money.  They were giving large bonds of over 100% and many owners got into financial difficulty.  The banks have changed now and will not give more than 80% and they will only give 80% if the purchaser is able to pay this bond in their personal capacities and not from the income of the guesthouse.  Even 80% is very high because this puts big pressure on someone that wants the income of the guesthouse to pay the bond.  Try to keep the bond as low as possible.  When you apply for finance on a regular business you normally get a commercial bond and the banks look at the business being able to pay the loan.
What are the most important differences you have found in lack of awareness between the first time and experienced buyer of a guesthouse?
First time buyers think that they can apply to the bank for a large loan and that they do not need any deposit.  The banks will not look at any application with less than 20% as a deposit and they want to see working capital in addition to this minimum deposit.  First time buyers also think of guesthouse as a glamorous business.  They have to remember that it is a 365 day job that has people arriving at any time of the day or night.  Once someone has been in the business for more than 5 years it seems to get into their blood.  I have had many people that sell, come back into the industry a few years and wanting to buy another guesthouse.  On the opposite side I have had buyers wanting to sell after 6 months because of not knowing what they were getting into.
What are the benefits of rather buying a guesthouse than buying a property and starting a guesthouse from scratch?
It takes years to establish a business and build up a client base.  People think that they will save money buy buying a property and converting into a guesthouse.  They do not take the cost into account of building up the business, building up a website that gets onto the first page of google, the cost of getting repeat clientele, etc.  The lower cost of buying a house as opposed to an established guesthouse is far outweighed by the empty beds over the years and the cost involved with getting the zoning on the property and the bums in beds.  Don't be fooled by the lower cost of a regular house.  It costs money to build up a business and years of experience and money to figure out where your clients will come from.  The seller has already carried all the cost and work out the right way.  You as the new owner only needs to build on this work that has been done.  New ideas can only improve on the income.
Do you sit down and address with the potential buyer his reasonable expectations?
Yes!  His is also done so that we both have an understanding of what the other wants.  If he is someone from Johannesburg that wants to buy in Cape Town, the buyer needs to know that what your money can buy in Johannesburg is completely different to what your money can buy in Cape Town.  Your money will buy you far less in Cape Town.  The guesthouses in Johannesburg generally also have a better income according to what the asking prices are.  Quite often the buyer is also not sure about the area and I try to give them ideas of the different areas.  It is sometimes better for someone to rent in an area before they make the decision to buy.  I also make it clear to the buyers that banks are very difficult to get money from and that they need a good cash injection.  Expecting to get a big loan from the banks is not going to happen.
To contact Colleen Seabell visit www.guesthousesale.com
What do I need to know when buying a Guesthouse or Bed and Breakfast?
For Guesthouse Insurance also visit:
The Guesthouse Insurance Policy should be tailored to YOUR needs!
Guesthouses, B&B's, Boutique Hotels and Insurance
How do we distinguish between a Bed and Breakfast, Guesthouse and Boutique Hotel?