Lessons from Formula 1 to benefit Car Insurance

Formula 1 and motorsport have long been making contributions to road safety. It is not by accident that the FIA is one of the strongest supporters of the Make Roads Safe Campaign and especially, more recently, has expressed support for the Decade of Action for Road Safety!
I was privileged last week to attend a brunch with well known Formula 1 presenter and media personality Sasha Martinengo and legendary Formula 1 racing car designer and Special Engineering Advisor to Discovery Insure, Rory Byrne.  At this event the panel discussed in detail the world of Formula 1 racing and the audience gained insight to the expertise required in this highly technical environment.
Rory Byrne confirmed that lessons learnt in Formula 1 have made a significant contribution to road safety in aspects such as car design, safer vehicle components and driver fitness. What might however escape many is the potential of this expertise to benefit the car insurance industry as well!
South African-born Rory Byrne has led the design of Formula 1 cars for 30 years. Widely recognised as the most successful Formula 1 car designer of all time, the cars he has designed have won 99 Formula 1 races, seven Constructor's Championships with the Benetton and Ferrari Formula 1 teams, and seven Driver Championships.
How can lessons from Formula 1 racing benefit the car insurance industry?
The answer is to be found in vehicle telematics and the application of technology in what is known as insurance telematics. Insurance is all about risk, and the calculation of such risk. In recent years many insurers have embarked on a drive to installing components [black boxes] in vehicles to better monitor driver behaviour.
More recently all the prominent major insurance companies have embarked on product design that includes insurance telematics and the scientific measurement of driving behaviour.
For more on these products view:
Hollard and Pay As You Drive  – see "Pay As You Drive"
Outsurance and Safe_Driver@Out  – see "Outsurance activates technology to reward safe driving behaviour"
Discovery and Vitality Drive – see "Drivers have an IQ, EQ and now with car insurance also a DQ"
MiWay and MiDrivestyle http://www.miway.co.za/midrivestyle
The insured vehicle owners are then rewarded for their safer driver behaviour results either through cheaper car insurance premiums or rewards from loyalty programs.
In the world of Formula 1 it is mostly about challenging the engines in racing cars to reach their maximum potential – and to keep performance constant at the highest of margins. It is however also about measuring driver behaviour and the relationship and feedback between driver, racing engineers and the whole racing team.
There are thousands of pieces of very precise scientific numbers and data provided by the Formula 1 Racing car to the racing engineer from which very important decisions have to be made is splits of a second. This begs the question – What if such data could also be delivered to benefit a mutually beneficial relationship between the owner of an insured vehicle and his car insurance company?
With this in mind Rory Byrne has been appointed as Special Engineering Advisor to Discovery Insure. Rory Byrne has assisted in applying his expertise in motor vehicle dynamics to develop the methodology behind the Driver Quotient™, which uses the latest motor vehicle telematics technology and proprietary algorithms to develop a scientific measure of driver behavior, the Driver Quotient, or DQ.
A Discovery Insure client's Driver Quotient encapsulates the key measures of their driver intelligence. VitalityDrive measures the Driver Quotient based on the number of DQ Points earned and will reward safe driving behaviour!
Rory Byrne has confirmed that during his visit to South Africa several working sessions have been held with Ctrack, the vehicle telematics partner of Discovery, and there will be continuous development as more feedback from the insured clients and their vehicles become available.
Vehicle telematics technology will measure parameters such as excessive breaking, harsh cornering, speeding etc. This data, along with the traditional parameters of distance travelled, time of day travelled, area of operation etc will provide a very accurate risk profile to the insurer.
One of the biggest benefits of this advanced technology will be that drivers will be motivated to drive in manner that is safe and responsible. This will be done 24/7 and will not only reduce the financial risks to vehicle owner and insurer – but might save lives and prevent injury to other road users as well!
Also view:
Can Insurance Telematics fill the missing link for effective traffic enforcement?
Will Insurance Telematics settle the eternal debate of who is the best driver?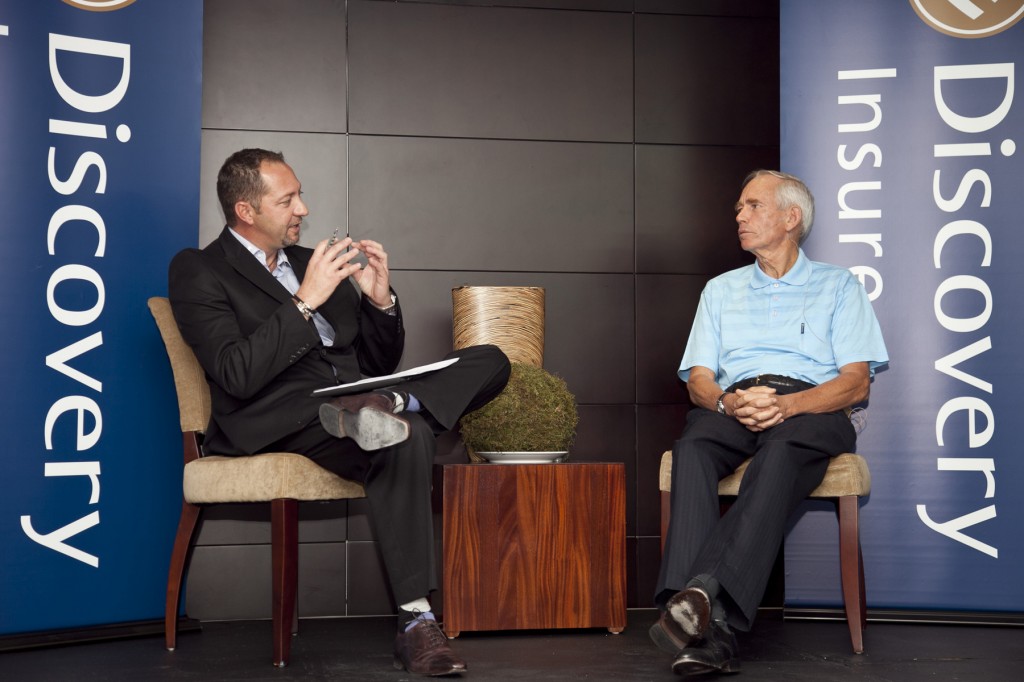 For more on vehicle and insurance telematics also view:
What is Insurance Telematics and how will it impact on car insurance?
Driver Intelligence to be measured by Discovery with Discovery Insure
Outsurance activates technology to reward safe driving behaviour
Pay As You Drive and Car Insurance
Vehicle Telematics, Accident Investigation and Fleet Management