Where can I check whether the art I purchase has not been stolen?


Do you check whether you may indeed be the legal owner of the art your purchase? With the increase an appetite for art amongst the criminal community it is important that we are made aware of the Art Theft Registry and to ensure that our pieces of art is not perhaps amongst those works of art which have been reported stolen.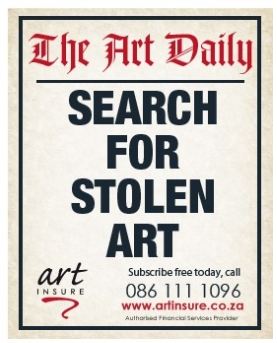 What is the Art Theft Registry?
Gordon Massie, managing director of ArtInsure, said that the increase in art theft is what motivated the company to set up the first registry for stolen art in South Africa. The registry provides info on the work of art/ paintings, the size and description and where it was stolen. According to Massie, the list is updated daily.
"Criminals are focusing on artworks because they are increasingly aware of its value", said Massie.
It is believed that there is internationally a greater awareness of South African art and the valuable artworks our artists can produce!
The increase in theft of Art has most recently been highlighted by the theft of three valuable bronze works from the Johannesburg Art Gallery. The artworks, King of the Universe by Ernest Ullman, Mourning Woman by Sydney Kumalo and Peter Pan by Romano Romanelli, were taken from the storeroom on Sunday September 25.
For more on this view the story by Lisa Van Wyk  – Art theft: Now you see it, now you don't
To check your own works of Art and the Art Theft Registry view: Info on Stolen and Missing Art
Also view:
How can we stop the increase in theft of art?
I need art insurance but is my art worth insuring?
Is your art insured against pothole damage during transport?
What are the most important questions to ask when insuring art?