Report on 'The State of HIV/AIDS in the City of Tshwane Metropolitan Municipality (CTMM)' by the Compass Project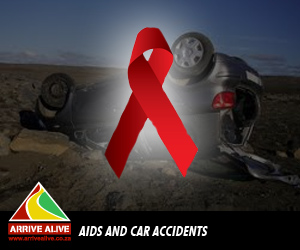 Compass Project Reports Back from Frontline of Response to HIV and AIDS
The fifth annual report reveals that more needs to be done to care for the nation's most vulnerable
As World AIDS Day approaches, both the public sector and NGOs in South Africa will be closely scrutinising the progress that has been made over the past year. So far, there is strong evidence that our national strategy and implementation is still lacking in many areas.
In its latest annual report on 'The State of HIV/AIDS in the City of Tshwane Metropolitan Municipality (CTMM)', the Compass Project has found that a large number of patients in need of ART (Antiretroviral Therapy) are not yet receiving it, although the gap is closing. Using advanced mapping software called Marketscope – which is sponsored by digital mapping company MapIT – the Compass Project is able to chart -in map format- the spread of HIV and AIDS in relation to local population counts and determine where services are lacking. This information is then incorporated into the organisation's annual reports. The Compass Project is funded by the Royal Netherlands Embassy and is run by the Foundation for Professional Development (FPD) in Gauteng.
While the latest report indicates significant progress, it also highlighted the fact that much more still needs to be done. For example, despite the fact that the cost of ART for the country has been cut in half and that the coverage in the CTMM is high compared to national coverage, many patients are being left untreated. With the eligibility criteria for ART widening in 2011, more people are now becoming eligible for ART.  In addition, it appears that orphans and vulnerable children (OVC) with HIV and AIDS are still not being properly cared for.
"It is clear, from this latest report, that as a nation we are still not doing enough to assist those who are most vulnerable in the fight against HIV and AIDS," says Etienne Louw, MD of MapIT. "At MapIT, we will continue to support the Compass Project with Marketscope, which is proving to be an integral and important part of this critical project."
MapIT's geocoding and subsequent map production allows planners to pinpoint the location and adequacy of earlier established medical resources to service communities in specified areas. This then helps practitioners to quickly identify areas of need, or zones of service duplication.
According to the report, ART coverage for adults is high in the CTMM (88.1%) compared to the national coverage (68.1-77.3%) and has increased compared to 2010 (63.0%).
"The current estimate on national ART coverage, provided by Statistics South Africa, with data provided by the National Department of Health, estimates coverage at around 75%.  This percentage is regarded with skepticism by most experts who believe the national ART coverage is closer to 50%.   It is encouraging to see Tshwane with such a strong ART coverage rate.  So many role players have worked so hard for so long partnering with local and provincial government to build their capacity to deliver HIV services.  This report serves as documentation of the impact of those efforts, a real testament to the hard work of all role players in Tshwane….although there is always more to be done." says Janine Mitchell, Head of the Compass Project at FPD.
Another important finding was that TB and HIV services should be further integrated, as not all facilities that provide HIV counseling and testing are providing TB screening for those who test positive.
The report showed that NGOs are the main provider of prevention-related services (69.2%), followed by the public sector (21.7%). In total, 78.4% of all support-related services are provided by NGOs and 14.9% by the public sector. The public sector is the main contributor to treatment-related services, and is by far the main provider of treatment support-related services, followed by NGOs.
The full report can be found on the website: http://www.foundation.co.za/REPORTS-AND-PUBLICATIONS/ . Members of the public are also able to use the interactive web mapping page (http://compass.mapservice.co.za ) to search for their closest HIV testing facility, and get directions.
About the Foundation for Professional Development (FPD):
FPD is currently one of the largest self-funding educational providers in Africa, with a vision to build a better society through education and capacity development. FPD annually enrolls 20 000 health care professionals and managers across Africa, supports treatment to 180 000 people living with AIDS, does 140 000 free AIDS tests, organises major health conferences, and recruits hundreds of First World doctors to fill vacancies in rural government hospitals.
About The Compass Project:
The Royal Netherlands Embassy funds The Compass Project. The primary goals of this project are to ascertain:
    The current epidemiological situation of HIV/AIDS in municipalities and communities.
    The HIV service needs of the HIV/AIDS community.
    The current level of community HIV services being provided by any service provider active in the community.
About MapIT:
Working with strategic integration partners in the web and mobile environment through the supply of enriched digital mapping and technology, MapIT has proved itself to be Southern Africa's leading enabler of technological mapping solutions.
The company also supplies commerce and industry with applications and data used for asset tracking, fleet management, business and marketing intelligence, and web services.  Working at the forefront of digital mapping in Sub-Saharan Africa with shareholders TomTom, (navigational solutions provider) through Tele Atlas Africa (a world leading international mapmaker) and local media giant Avusa, MapIT is uniquely positioned to offer solutions to the advertising, mobile and online markets. For more information visit http://www.mapit.co.za
Also view: