What are my career opportunities in Trauma Counselling?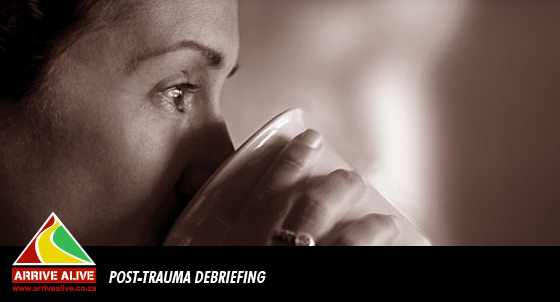 Question:
I found your info on the internet and I was wondering of you could assist me with some information.
I just completed my BA in psychology but I am working in an unrelated field. I am contemplating doing my honors in trauma counseling but I am not sure of the career possibilities. Could you give me some type of indication? I am looking for a career change and this is something I am drawn to.
Thank you, I really appreciate your assistance.
Answer:
I trust this mail finds you well.
If you decide to do Honours in trauma counselling then once completed you can do a practical internship in trauma counselling through UNISA and can write a board exam for the Health Professions Council of SA to become a registered counsellor. Once you are a registered trauma counsellor then you can practice as a trauma counsellor on an independent basis or you can work with a company doing trauma counselling.
If you just decide to do your Honours in trauma counselling then you will still be able to be a trauma counsellor but may not necessarily practice independently, but can work or volunteer as a trauma counsellor at an organisation. It is better to become a registered trauma counsellor because you can charge medical aid rates which is easier for clients. Or you can work in a company that offers face-to-face or telephonic trauma counselling.
Your main career path would thus be to practice as a trauma counsellor. There are also many places you can volunteer as a counsellor whilst you do your Honours, such as the Police station or Victim support centre near you.
I hope this answers your question and if you have any questions about doing a trauma counselling internship through UNISA you can call them or email them for more info; it is called the BPSYCH Equivalence programme. HospiVision is also an organisation based in Pretoria which helps with UNISA trauma counselling internships, training and volunteering. You can also look them up on the internet.
Have a great day!
Kind Regards,
Kerry Wheater
Trauma Support Coordinator
ER24

Manor 2, Cambridge Manor, Cnr Witkoppen & Stonehaven, Paulshof
P.O. Box 242 Paulshof 2056
Tel:  011 319 6500
Emergency: 084-124
Website: www.er24.co.za
GPS: S -26 02.142 / E 28 03.162
Also view: