IMPERIAL and Active Education to take to the field with 27,000 learners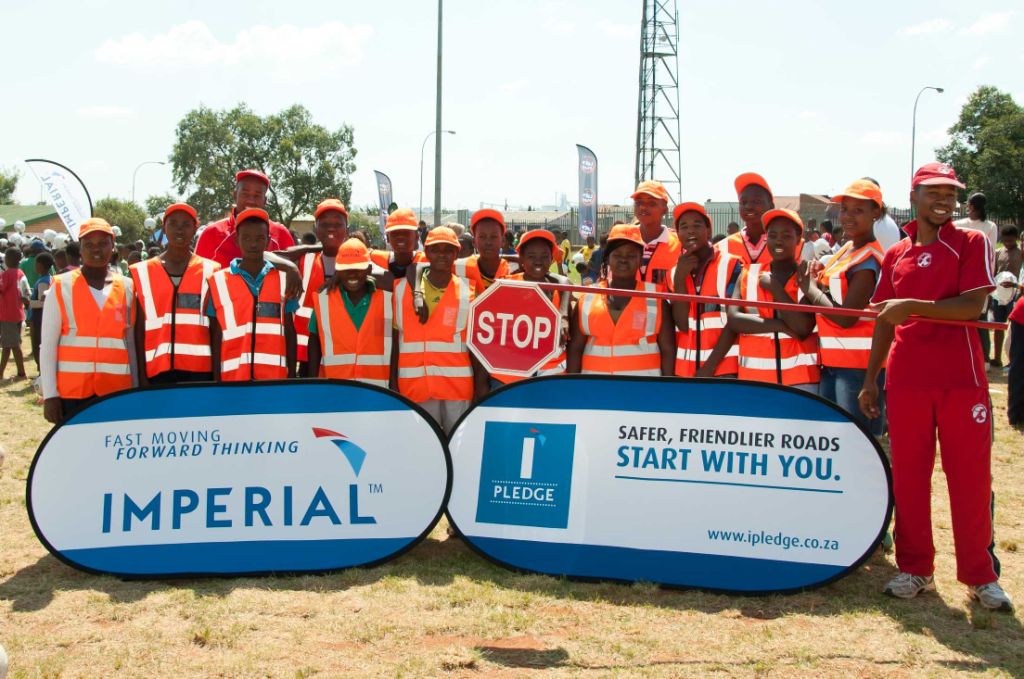 Diversified industrial services and retail group IMPERIAL Holdings and its Ukhamba Community Development Trust have partnered with school sports coaching specialist Active Education to present 35 schools in Soweto and Orange Farm with the opportunity to develop basic physical skills in a fun and  healthy environment under the guidance of expert coaches.
The partnership will be launched today (14 March 2012) at 12:00 at a small sports event held at King Zwelithini Primary School in Emndeni, Soweto. The session will showcase physical education lessons, skills training and friendly matches among the learners. Among the guests will be Gauteng MEC for Sport, Arts, Culture and Recreation Lebogang Maile, principals from the various schools as well as IMPERIAL executives.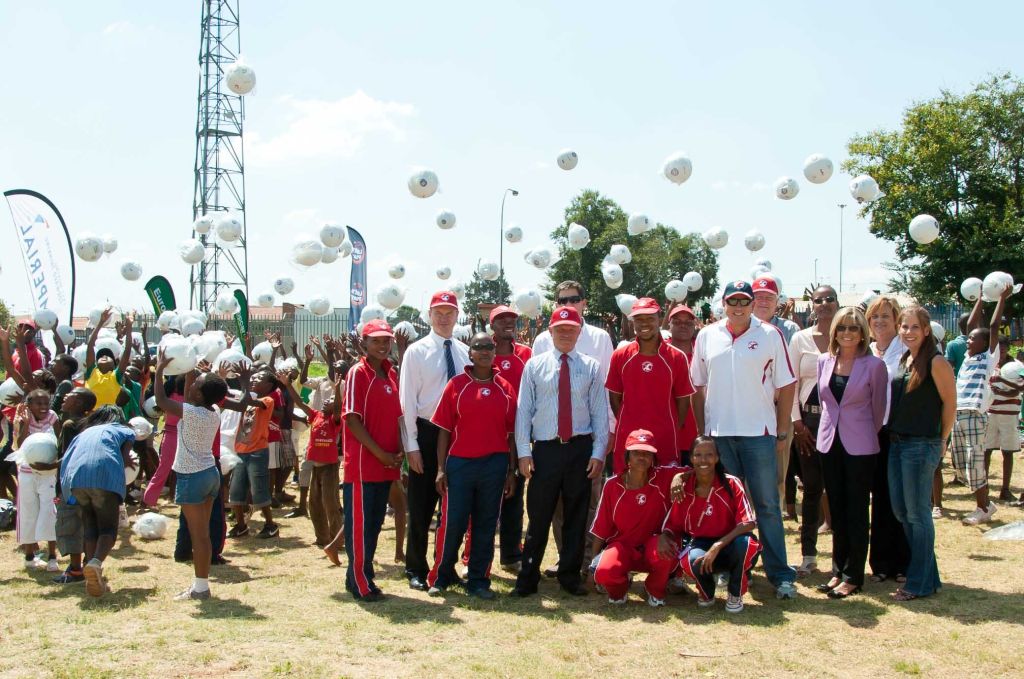 "IMPERIAL I-Active programme has the potential to introduce 27,000 learners to the wonders of sports participation in a fun, creative and structured manner through the medium of physical education," says Active Education founder Bruce Smuts.
Active Education takes a holistic approach to physical education, providing extra curricular and age group team coaching as well as organising sports days, tournaments and festivals.
The primary and high school programmes they will be bringing to Soweto will offer the schools a choice of coaching in 16 different disciplines, including cricket, rugby, swimming and even skateboarding.
"Our programme, which is run in conjunction with the Gauteng Department of Education, is all about maximum participation, education, building confidence and self-worth and, of course, skills transfer," he adds.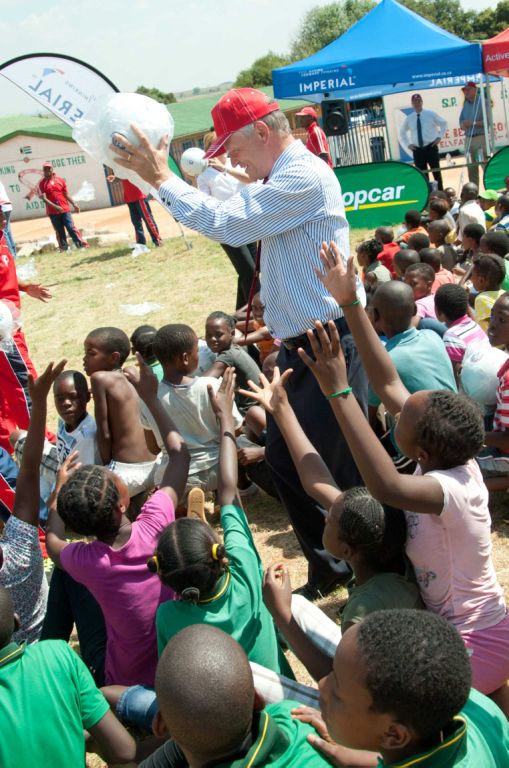 Tak Hiemstra, IMPERIAL executive director for strategic development, shares why this initiative scored with the company, "We believe that the abundance of sporting opportunities in South Africa can help our children develop physically and mentally. IMPERIAL is proud to partner with Active Education to help develop the talent that will take advantage of such opportunities in years to come."
Smuts adds, "The lessons are age specific and so is the equipment we use. We chose our coaches not only for their personal sporting abilities but also their responsibility, consistence and an affinity for working with junior and senior students."
Coaches are recruited from local communities and trained by Active Education which also manages its own large-scale talent identification programme. Active Education is the logical and justifiably proud partner for the Supersport 'Let's Play' initiative.
ENDS
About IMPERIAL Holdings
IMPERIAL is a diversified industrial services and retail group with activities spanning  logistics, car rental and tourism, distributorships, automotive retail and related financial services. IMPERIAL operates in South Africa, Africa, Europe and Australia.
IMPERIAL is a major road user in southern Africa with its sheer size and geographic footprint putting the group in a great position to make a difference:
460 million kilometres were travelled by its southern African transport fleet last year.
There are 5,500 trucks in the logistics fleet and additional access to almost as many sub-contractors vehicles.
96,453 new and 54,746 used cars were sold in South Africa last year through IMPERIAL.
One in every three car rental transactions in South Africa is made through IMPERIAL.
IMPERIAL operates 600 vessels on the waterways of Europe with over 1 million tonnes combined load capacity, and transports in excess of 53 million tonnes per annum in Europe.
IMPERIAL is listed on the Johannesburg Stock Exchange, and is run on a decentralised management structure that actively encourages entrepreneurship, innovation and industry best practice. The company employs 40,000 people, who are responsible for the growth and continued success of the group that began as a motor dealer in downtown Johannesburg in 1948.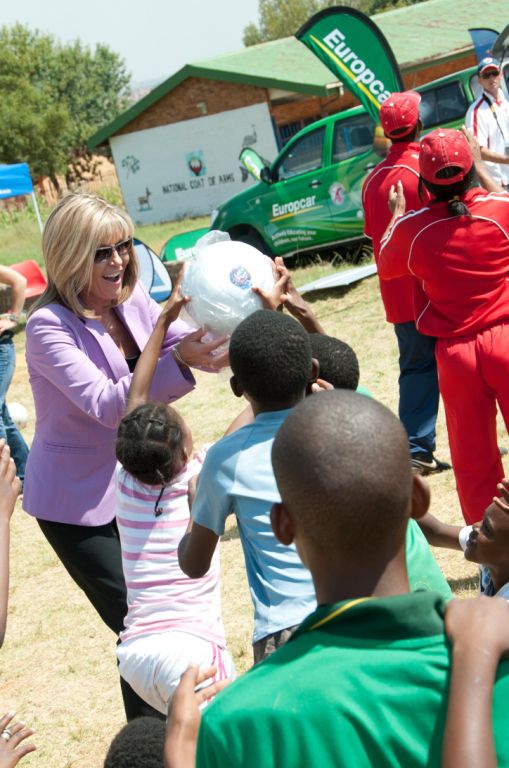 About Active Education
Founded in 1998 by Bruce Smuts, Active Education specialises in school sports coaching. It trains coaches to run physical education lessons, provide extracurricular and age-group team coaching as well as organising sports days, tournaments and festivals.
120 full-time coaches work in over one hundred government and private schools in Johannesburg and Durban.
The Kids in Action programme uses positive teaching methods, creativity, specialised sporting equipment and exercises to equip children aged three to seven with general sporting competency: flexibility, agility and ball skills.
Life skills, like persistence, courage, cooperation, decision-making, self-worth, goal setting and confidence, are built into the lessons that we've designed.
Kids in Action coaches are specifically selected for their ability to communicate with young children; the bond that develops between a child and their coach is integral to a successful coaching process.www.activeeducationsa.com