State-of-the-art tracking systems aimed at improving school bus safety introduced by Ctrack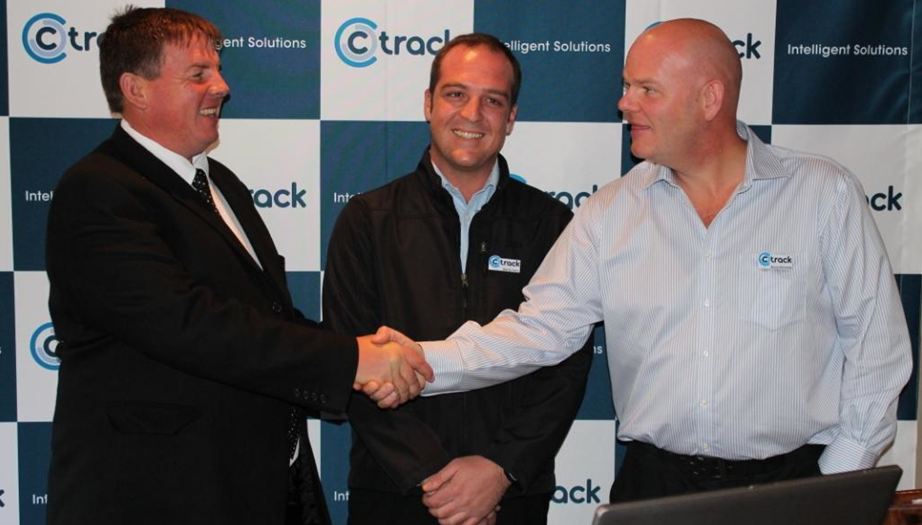 Ctrack, the wholly-owned subsidiary of JSE listed DigiCore Holdings Limited, today launched an initiative and sponsorship programme aimed at improving school bus safety. The pilot project for the programme will be rolled out at the Belvedere School on the East Rand, Johannesburg. The project, run from Ctrack's Boksburg operation, will see to the school's five buses being fitted with state-of-the-art tracking systems, all supported by Ctrack service contracts, designed to solve the transport challenges faced by the school.
"Improving safety is our main objective and this new system sponsored by Ctrack will give us online visibility of our school busses and enable us to monitor the driving habits and behavior of our school bus drivers. The information that will be provided by the Ctrack systems will help the school proactively improve the safety of transporting our children to and from school," says Belvedere School Principle, Hannes du Plessis.
"The risk of theft and hi-jacking is also very real, and the Ctrack systems provide advanced early warning that would help in the fast recovery and safe guarding of the busses and, more importantly, the precious cargo inside. Another safety improvement is the "crash alert" which, if activated at a severe level, will ensure that Ctrack automatically dispatch ER24 ambulances to the site".
While improving safety is the chief objective, the system also solves many other transport related problems for the school. Efficiencies will be gained by monitoring excessive idling, not only does this help reduce fuel costs, but also improves maintenance requirements by reducing wear and tear. Safe driving habits effectively monitored and enforced by the school, will also improve the life of tyres, and reduce fuel consumption and maintenance.
"The school has already been using the system and we've been sending our drivers feedback – there have been readings where the ideal braking and cornering limits have been exceeded – the school and the drivers are now aware of this and are proactively (in real time) communicating with each other to improve their driving behavior."
Getting children to school on time is also critically important – late arrivals cause significant delays and disruption to classes and being able to monitor and measure exactly the arrival time of the busses will provide the school with important information in reducing late arrivals. The school will also be able to predict, with a good level of certainty, if a bus is running late on its schedule. Some schools currently use rather antiquated and random methods of establishing the whereabouts of its busses – this information is now available and stored online in real time and can beaccessed from a mobile device.
In addition to the vehicle mounted Ctrack Solution, all the drivers are using the Ctrack ICE portable GPS/GSM location and communication solution, which incorporates a panic alarm with programmed numbers, in case of emergencies.
Ctrack South Africa MD, Bruce Richards, reveals that the Belvedere School pilot project is a small step towards improving school bus safety in South Africa. Ctrack has identified school bus safety as a very relevant and worthwhile cause for the company to be involved with. We wouldlike to see the merits and success factors of this pilot established, and then hopefully, together with schools on a National basis, expand the initiativesignificantly. The value of the sponsorship, the products and the services is approximately R50,000, but you obviously can't put a value to the safety of children and to ensuring they start their day at school on time. Once we've proven the success factors of this project we'd like to see other schools partnering with Ctrack to implement Ctrack's School Bus Safety Initiative.
Also view:
About DigiCore and Ctrack
Founded in the 1990s, DigiCore Holdings Ltd. listed on the JSE – Johannesburg StockExchange in 1998 and specializes in the research, development, manufacturing, sales and support of technologically advanced Ctrack GPS fleet management, vehicle tracking and personal tracking solutions sold globally in more than 50 countries across 6 continents.
The design and development of these products takes place in Centurion, South Africa, and the products are manufactured at DigiCore's ISO certified facility in Durban, South Africa. DigiCore's technology is patented worldwide and all IP used in Ctrack belongs to DigiCore.
DigiCore, under the Ctrack brand, offers a wide range of personal tracking, vehicle location, fleet management, satellite navigation, workflow, mobile job planning and security tools – with cost effective and scalable solutions that offer a unique combination of flexibility, reliability and functionality. Data can be managed on desktop, web or smartphones from the same data centre and unique to Ctrack.
DigiCore currently exports 47% of its production. The Group has sold nearly 625,000 units since listing and has major international clients such as South African Police Service (SA), Discovery (SA), Adamjee Insurance Co. Ltd. (Pak), TPL Direct Insurance Ltd. (Pak), Royal Mail (UK), Dubai Islamic Bank Ltd. (Pak), United Bank Ltd. (Pak), Ethekwini Municipality (SA), Al-Wathba for Central Services (UAE), Network Rail (UK), Al-Jaber Operations (UAE), Virgin Media (UK) and BHP Billiton (Global) amongst many served by Ctrack global operations.