What are the Rules of the Road for pedestrian crossings?
Question:
I am urgently looking for the rules and guidelines to cross a zebra safely…..  for vehicles and pedestrians.
Can you please foward all the relevant info on how to approach and where not to stop.  Why are the yellow lines and zebra lines there?  Can I park my car on top of the zebra lines to drop off children.  Can children play hop-scot's on the lines if they are waiting for their bus???
I am too afraid to fetch my children at school because nobody know the rules of the relevant crossing….
Answer:
In South Africa they're called Block Pedestrian Crossings. The following information applies to these and also to pedestrian crossings that do not have the block lines on them, and to the accompanying zig-zag lines where these are (usually) used).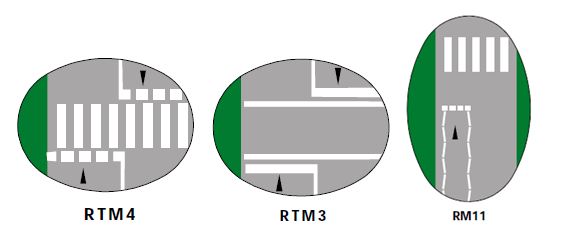 Pedestrians crossing are specifically to indicate where pedestrians are to cross the road safely; they are not for playing on. Pedestrians using the crossing should cross promptly without dawdling and without running.
If school children are playing hop-scotch on the crossing, or using it for any purpose other than to cross the road without dawdling, the school Principal should be advised and should take appropriate action to stop the ill-discipline.
The rules are:
A motorist must give way to any pedestrian on or about to enter the crossing on the motorists side of the road. Giving way means stopping before the Yield or Stop line as may be necessary.
A motorist may not be stopped (stationary) on a pedestrian crossing.
A motorist may not overtake another vehicle that is stopped at the Yield or Stop line of a pedestrian crossing.
A motorist may not cross onto the far side of a white zig-zag line if there is one on the approach side of a pedestrian crossing, nor stop within that zig-zag zone except to give way to pedestrians at the crossing.
Gavin Hoole
k53.GavinHoole.ws