Milestone for shock absorber safety as Gabriel celebrates 50 Years manufacturing in South Africa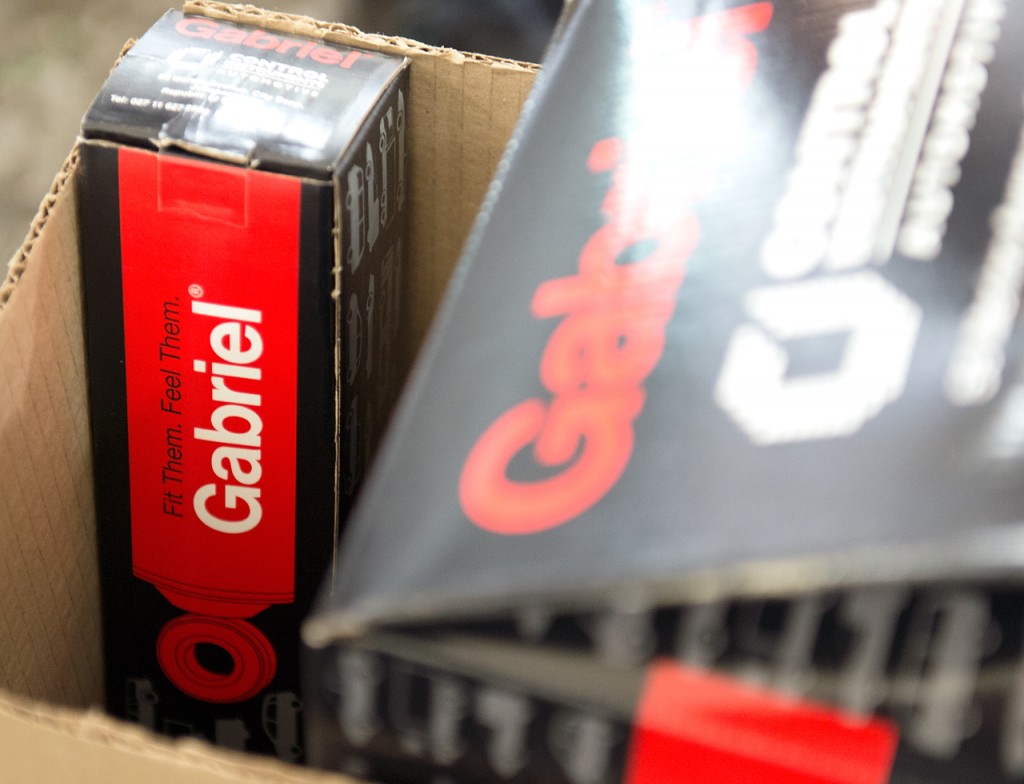 This year Gabriel South Africa celebrates 50 years as a local manufacturer of shock absorbers and 77 years in the country.
Control Instruments-Automotive, part of the JSE-listed Control Instruments group, is a leading supplier of a range of premium-branded automotive parts in sub-Saharan Africa. These include Gabriel, VDO, Warn, ACSA-MAG, Echlin, Autocom, Shurlok and MAG-brakes.
Gabriel's history goes back to 1900 when Claude Foster, a pioneer in the automotive parts industry, founded a company in Cleveland, Ohio, named after his first product, Gabriel horns for horse-driven carriages. Foster later developed the first shock absorbing device, the "Snubber", for which he was granted the first US patent for a direct-acting shock absorber in 1907.
In 1935 Gabriel entered the South African market with a consignment of US-manufactured shock absorbers, marketed by Harold H Jones & Co. Local content for motor vehicles soon necessitated the establishment of a South-African factory – hence Gabriel SA was established.
Gabriel SA started production in Plumstead, Cape Town in 1962. Even in those years, the Gabriel shock absorber was recognised as one of the most popular shock brands in South Africa.
1996 was a milestone when the company embraced Lean Thinking in manufacturing, addressing waste and human activity that creates no value. This covers:
 Mistakes that require rectification (correction)
 Production of items not wanted (overproduction)
 Processing steps that are not needed (excess processing)
 Movement of employees and transport of goods from one place to another without any purpose (material movement/transportation)
 Groups of people in a downstream activity waiting because an upstream activity has not delivered on time (waiting)
 Goods and services that don't meet the needs of the customer (inventory)
Control Instruments purchased Gabriel in 2006, and in 2007 Gabriel shocks and struts joined an internationally-recognised elite club by celebrating its 100th anniversary. Gabriel is now an established South African brand with a 50 year local manufacturing history, still fully locally designed and manufactured to meet South Africa's unique on-road and off-road conditions, committed to the country and giving back to its communities.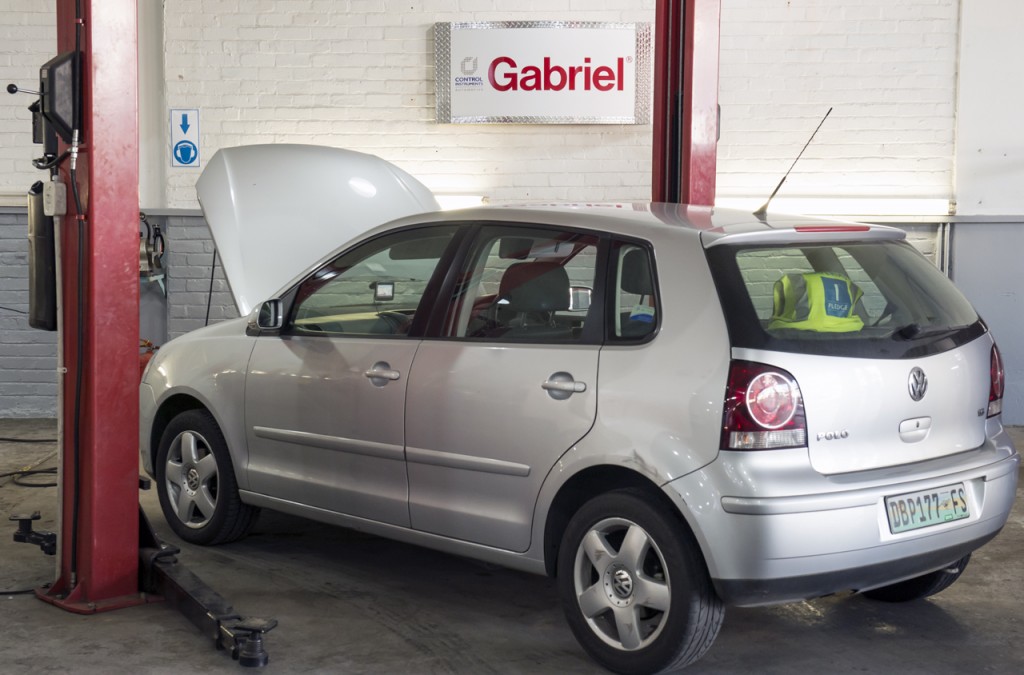 At the beginning of 2010 Gabriel launched an internal manufacturing incentive programme. It is a practical and effective incentive scheme designed to reward and motivate employees to become more efficient, improve quality, reduce costs and become proud brand ambassadors. The teams are awarded for achieving manufacturing targets in normal time, absenteeism reduction, reduce scrap, reject and rework rates, and work-in-progress control.
As a responsible corporate citizen, the company has proactively sought out standards of good practice and has driven these into its operations. The manufacturing operation is ISO 14001 compliant. Due to the higher levels of risk associated with the plant, a permanent safety, health and environment officer is employed. In addition, a SHE Committee meets on a monthly basis and monthly SHE audits are conducted by both the SHE officer and Executive Management. External assurance is obtained in respect of:
• The chrome plating process;
• On-site noise monitoring for both environmental and internal noise levels and emission monitoring based on volatile organic compounds;
• Annual monitoring of the soil and ground water remediation;
• Bi-annual monitoring of all on-site ergonomic issues;
• Dust surveys as well as heat stress monitoring.
There are numerous other shock absorber product offerings available, some locally manufactured others imported, some of dubious quality and others not. What sets Gabriel apart is:
 Integrity and consistency in pricing policy
 Product quality and reliability (designed for local conditions)
 Extensive distribution channel and structures
 The flexibility to adjust to customer demand and proactive to market changes
 Consistent marketing and after-sales support

Understanding customer expectations, embracing innovation and providing a competitive offering are key success factors in exceeding customer expectations.
Customer feedback and our own customer metrics are evaluated on a monthly basis.
As a member of the South African Automotive Benchmarking Club, Gabriel is independently assessed and compared to auto components manufacturers in SA, auto firms in SA, and international auto firms from Central Europe, North America and Asia Pacific region.
The company became ISO 9001 certified in 2005. Gabriel's integrated quality management system is a pillar in supporting our manufacturing process. Warranty returns continue to be low and the processing of product returns is done efficiently through Gabriel's dedicated call centre and sales support infrastructure.
Gabriel's Safe Zone 2.6 project, launched fully this year, is a safety programme aimed at educating people about vehicle and passenger safety and responsible driving. The name Safe Zone 2.6 is based on road tests performed on an average passenger vehicle travelling at 80km per hour with good shock absorbers, as compared to a vehicle with worn shocks. Good shocks will stop a vehicle, on average 2,6 meters sooner than a similar vehicle with worn shocks.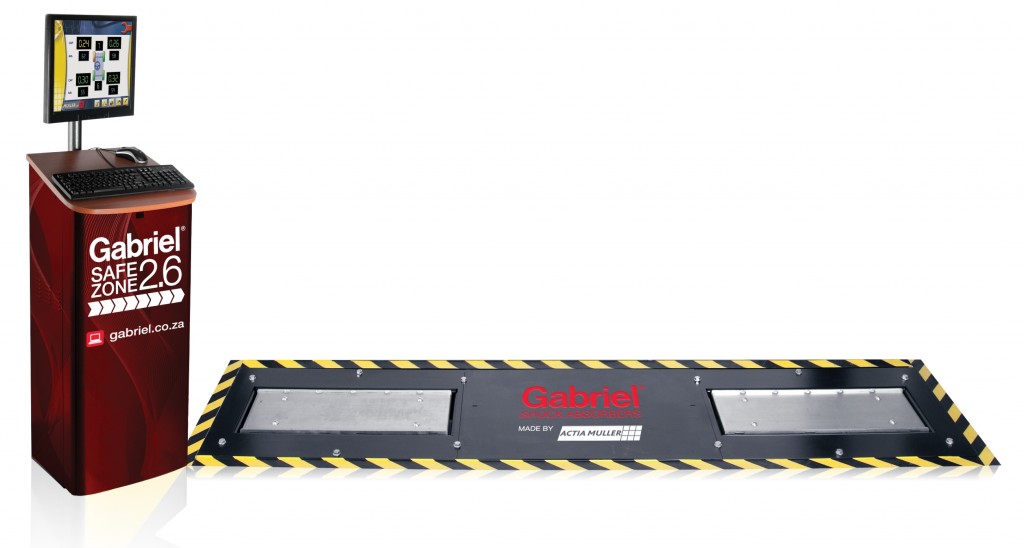 "The Safe Zone 2.6 programme objectives at retail level are to create a simple unified two-way value proposition for each retail outlet and educate the consumer and retail outlets on the importance of regularly checking their shocks.
Another business innovation is Gabriel's Warehouse Management System (WMS) implemented in June 2012. WMS controls the movement and storage of materials in the warehouse. The implementation of WMS, along with automated data collection, increases stock accuracy, reduces labour requirements and labour costs. This gives Gabriel greater ability to service customers by reducing cycle times and improve packing accuracy.
In July 2012, in response to customer demand, Gabriel launched its suspension tester programme now being implemented at fitment centres countrywide. Gabriel's marketing and engineering staff identified and validated a suspension tester manufactured by Actia Muller, now exclusively adapted for the local market.
Field tests conducted indicate that the suspension tester can potentially increase fitment centre sales of shock absorbers by up to 25% while benefiting the customer in identifying worn shocks and ultimately saving lives.
Also view:
Gabriel brings advanced suspension testing systems to SA workshops and fitment centres
Gabriel Safari HDP Shock Manufactured In South Africa For Heavy Duty Performance Requirements
Shock Absorbers and Safety on the Road
Shock Absorbers and Safe Driving
4×4 Vehicle and Off-Road Driving Safety
[Images with recognition to Denese Lups /Phototalk]