Drive More Safely Pleads for Increased Focus on Road Safety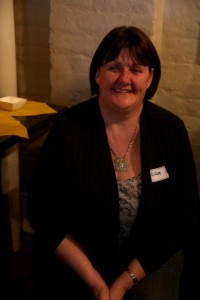 Close to the end of the first quarter of 2013, WHO launches their Global Status report on road safety.
Where does South Africa stand in all this?
According to the status report, only 28 countries, covering 7% of the world's population, have comprehensive road safety laws on all five key risk factors: drinking and driving, speeding, and failing to use motorcycle helmets, seat-belts, and child restraints.
2010 saw 1.24 million deaths on the world's roads. If this has to be brought down by 50% by 2020 the pace of legislative change needs to rapidly accelerate.  The urgency to change laws relating to road traffic infringements seems to get the back seat as there is hardly any political will.
Of this, South Africa looses 18000+ lives per annum on our roads of which 1500+ are children under the age of twelve. These are our most vulnerable passengers and still the law does not protect them.
The law does not enforce a child under three to be safely strapped in. The law allows a baby to sit on the mother's lap if the mother is safely strapped in. This child becomes the mother's airbag. There is no need for a child safety seat, but should one be present, it must be used. On average we lose 4.1 children per day on our roads due to road crashes. Let's make this more practical, 100 rugby teams per year, 136.4 soccer teams per year or 1 primary school per year. When we look at the road deaths through rosy lenses we only see what we like to see, but when the rosy lenses disappear, it paints another picture. Children robbed of a future, children paralyzed for life, families devastated for the rest of their lives. So the question arises:
HOW IMPORTANT IS THE CHANGING OF LEGISLATION?
The other mention was the law regarding seatbelts:
Just today another 24 people lost their lives in a bus crash in the Hexriver pass. If the busses were fitted with seat belts, 24 people could have survived this horrifying accident. Families could have been saved the trauma of losing a lived one or worse, the breadwinner of the family.
During our driver fatigue campaign the festive season, we stopped more than 17000 vehicles in the three weeks we were along the N1. Of that, more than 15000 passengers were not safely buckled up. 248 child safety seats were issued. This is a small section of the many kilometers of road that holiday makers travelled during the festive season. When we look at these stats, we are horrified by the extend of lawlessness of our road users.
A few more stats from the WHO report:
59 countries, covering 39% of the world's population, have implemented an urban speed limit of 50 km/h or less and allow local authorities to further reduce these limits.
89 countries, covering 66% of the world's population, have a comprehensive drink-driving law, defined as a Blood Alcohol Concentration (BAC)limit of 0.05 g/dl or less.
90 countries, covering 77% of the world's population, have motorcycle helmet laws which cover all riders on all roads with all engine types and have a motorcycle helmet standard.
111 countries, covering 69% of the world's population, have comprehensive seat-belt laws covering all occupants.
96 countries, covering 32% of the world's population, have a law requiring child restraints.
The report also highlights that most countries – even some of the best performing in terms of the safety of their roads – indicate that enforcement of these laws is inadequate.
Several groups are particularly at risk of dying in a road traffic crash:
59% of those who are killed in road traffic crashes are between the ages of 15 and 44 years, and 77% are male.
Pedestrians and cyclists constitute 27% of all road deaths. In some countries this figure is higher than 75%, demonstrating decades of neglect of the needs of these road users in current transport policies, in favor of motorized transport.
The risk of dying as a result of a road traffic injury is highest in the WHO African Region at 24.1 per 100 000 population and lowest in the WHO European Region at 10.3 per 100 000 population.
Going back to the Decade of Action's five pillars, South Africa is still far behind in reaching the goal of 50% less fatalities by 2020. This is not achievable unless we all work together, abide by the law, have political will and making sure that the existing laws are enforced.
Drive More Safely requests that Government should not turn a blind eye to the valuable work of road safety Organizations, but to make funding available, share resources, knowledge and manpower to fight this epidemic to the core.
"Daily families are left with a permanent reminder of an accident that changed their lives forever"
Media report compiled by
Alida Jones
CEO/Founder
Resource material: Own stats and WHO Global status report on road safety.