Correctional Services thanks founding President Nelson Mandela for leading the way in transforming South Africa's prisons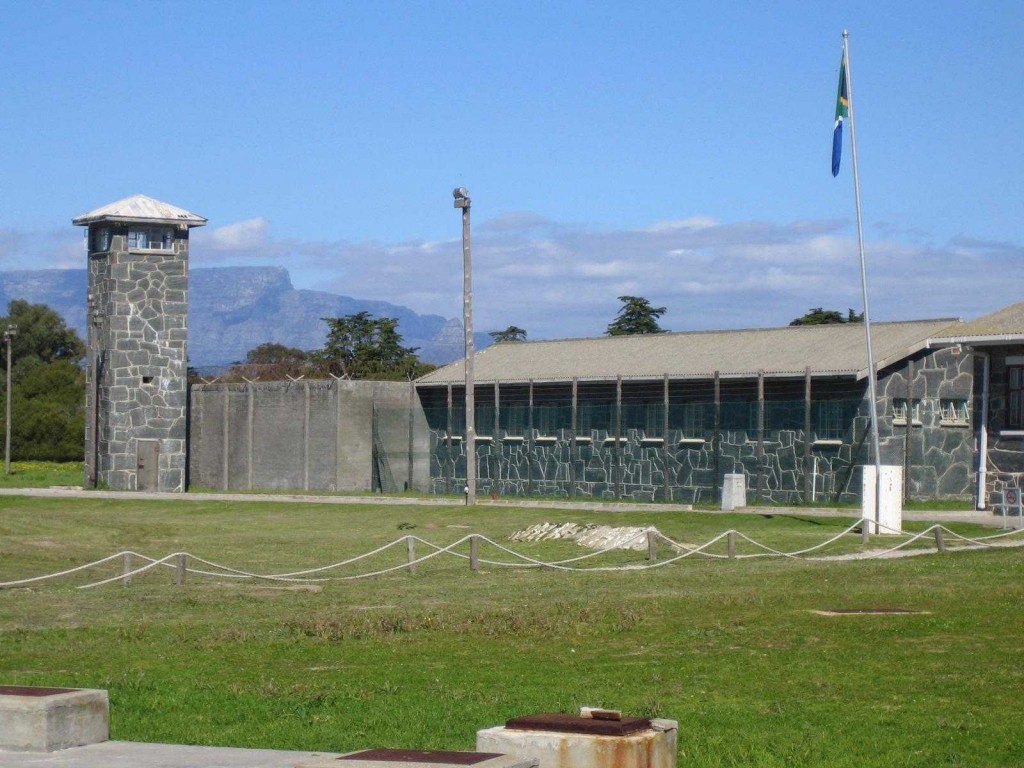 Correctional Services Minister Sibusiso Ndebele has expressed gratitude to founding President Nelson Mandela for leading the way in transforming South Africa's prisons.
As part of Mandela Day, Minister Ndebele led a group of parliamentarians, councillors, officials and offenders to disadvantaged communities in Soweto in dire need of goodwill and support.
Addressing the event, the Minister said: "Today, we are in Mofolo North and Tladi in Soweto, alongside officials and offenders, renovating and painting an orphanage as well as a home where children with no parents live. Since last week, offenders from Leeuwkop Correctional Centre were here fixing taps, baths, ceilings, windows, walls and painting. We must acknowledge efforts by offenders towards paying back their debts to society. Today, under-privileged families, and children, received fresh produce, in the form of vegetables, milk and meat, grown, and cultivated, by offenders at our correctional centre farms. Today, and throughout this month and year, there are many more activities where offenders, and ex-offenders, are actively engaged in mending their former ways by giving back to society. These include cleaning, renovating schools, donating school uniforms as well as a variety of other programmes.
"We thank Madiba for leading the way in transforming prisons when he became President of our country. As the Department of Correctional Services (DCS), we continue to work hard at creating what Madiba calls 'a culture that will motivate offenders to become law-abiding and productive citizens [because] they need to be re-integrated back into the community [since] we want them to contribute to the good of all'.
"In Mandela's Way, his biographer, Richard Stengel whom Mandela referred to as his son, draws our attention to this difficult fact about prison as having been probably Mandela's greatest teacher: 'Nelson Mandela had many teachers in his life, but the greatest of them all was prison. Prison moulded the man we see today and know today. He learned about life and leadership from many sources: from his rather distant father; from the king of the Thembu, who raised him like his son; from his stalwart friends and colleagues Walter Sisulu and Oliver Tambo; from historical figures and heads of state like Winston Churchill and Haile Selassie; from the words of Machiavelli and Tolstoy. But the twenty seven years he spent in prison became the crucible that both hardened him and burned away all that was extraneous. Prison taught him self-control, discipline, and focus – the things he considers essential to leadership – and it taught him how to be a full human being'.
"In our facilities, we have made education, and training, of offenders compulsory. Madiba is our source of inspiration because he asserts that education is the great engine of personal development. Probably referring to his own experience of education, and commitment to freedom and justice, he describes the value of education so beautifully in these words: 'A good head and good heart are always a formidable combination. But when you add to that a literate tongue or pen, then you have something very special'.
"In August 1998, when DCS opened the Emthonjeni Youth Centre, Madiba personally came and spoke to young offenders about the value of education. He urged young offenders to, 'Grasp the opportunity before you – such opportunities are rare. Your destiny is in your hands… Make this the turning point in your life. We are developing this kind of institution because we have confidence in what you can become. Through dedication, hard work and commitment they can help themselves. In doing so they will also help counter the atmosphere of entitlement that is too often leading young people to abuse what we are doing to equip our youth to become the leaders of tomorrow'.
"Also of significance was Mandela's call for communities to resist the pitfall of stigmatising offenders and ex-offenders. 'We all need to join hands to rescue these youngsters and transform them into worthy and respected citizens of our country [because] we owe it to them and we owe it to ourselves. They are part of our society's problem and rejecting them is not going to solve the problem of crime. They are human beings too, they are our brothers, sisters, our sons and daughters who have disappointed us. They have the right to a chance to unlock their potential to better themselves,'" said the Minister.