Seweweeksport Mountain Bike Challenge goes beyond the finish line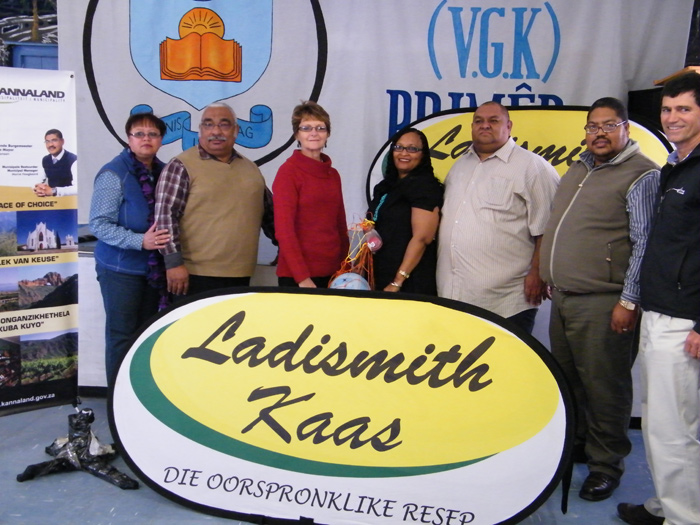 The 11th Ladismith Cheese Seweweeksport Mountain Bike Challenge takes place this weekend in the Klein Karoo region of the Western Cape and the anticipation of the occasion stretches well beyond the more than 1 000 mountain bikers that will line up at the start.
Ladismith is small town at the foot of the Klein Swartberg mountain range that's essentially a farming centre for the region. The mountain bike race is one of the biggest happenings in the town, growing from a challenging, scenic race into an annual source of expansive community support.
"For Ladismith Cheese our involvement in the sponsorship of this prestigious event comprises more than just putting funds on the table," says Mr Renaldo Groenewald, CEO of Ladismith Cheese. "It is also part of our commitment to social responsibility and upliftment of the community of Ladismith. We believe in investing in today's youth for a better tomorrow."
This is done by way of donations to local schools and a full sponsorship of a previously disadvantaged learner at a nearby agricultural school. Several smaller sponsorships such as a feeding scheme, support of the old age home fundraisers and local charities are done on an ongoing basis by Ladismith Cheese, which, in addition to its cheese range, also makes butter and whey powder products.
Dryland Event Management, the company that organises the Seweweekspoort MTB Challenge, Ladismith Cheese, and the Kannaland Municipality have been proactive in ensuring the annual event has more than just a one-weekend effect on the area.
Following the 10th anniversary edition of the race last October, the RP Botha School has received athletics apparatus and the Van Wyksdorp School has been given rugby, netball and cricket equipment.
Ladismith Cheese also plays a major role in the Voorwaarts Ladismith Initiative (VLI), a driving force for upliftment of the community. The objective of the VLI is to empower people in the community, to build, rebuild and take ownership of – and responsibility for – the facilities in the town.
"Mountain bikers are among the privileged, able to buy the appropriate bikes and gear in order to enjoy their passion. Along with Ladismith Cheese, we decided to support sport among the less privileged local school children through the Seweweeksport MTB Challenge. Some of the schools and many learners lack the funds to purchase basic sports equipment, so this is where we have focussed our support," said Henco Rademeyer of Dryland Event Management.
"We also invite Ladismith High School and RP Botha School to assist with water points on race day and this supplies an additional fund-raising channel for both schools. And we give free entry into the race for 70 development riders," added Rademeyer.
The 2013 edition of the Ladismith Cheese Seweweekspoort MTB Challenge takes place on Saturday, 12 October. For the first time, the pre-entry number has exceeded 1 000, with a final number of 1 400 expected to take the start line. Online entries have closed, but late entry is still open for the 80km, 40km and 25km events. For more information, visit www.7weekspoortmtb.co.za
Also view:
Mountain Bike Safety and Safety while riding the Trail