Talking on the phone while driving will not only make your mind wander…your car will too!!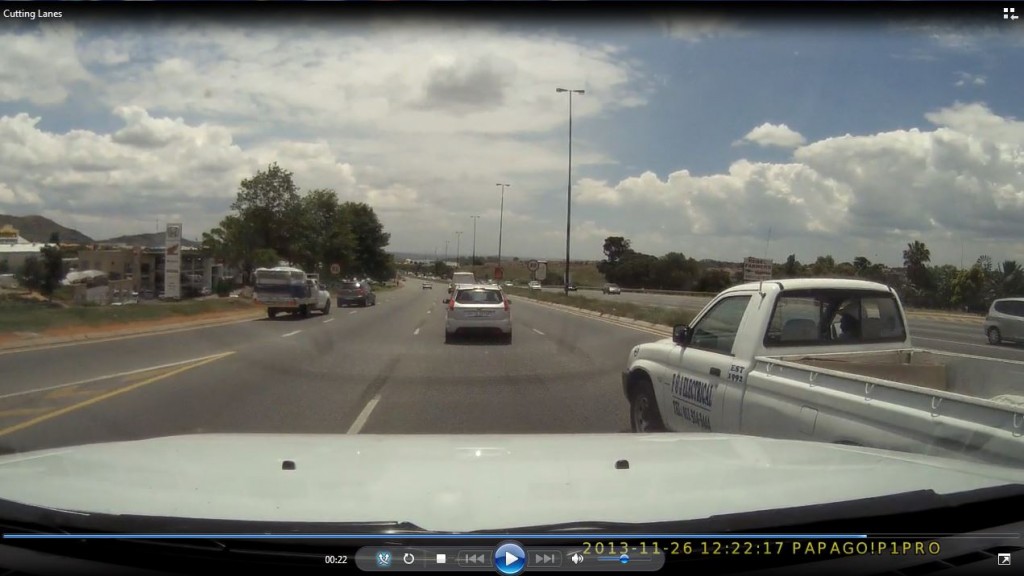 Are you aware of the dangers of driver distraction? It is important to leave the phone alone while driving – and non more so when in close contact with other vehicles. A road user shared the above clip taken from his PapaGo dashboard camera of a vehicle cutting lanes while the driver was talking on his cellular phone! We would like to quote from the Arrive Alive website on these dangers:
Distractions caused by cellular phones and technology
There is growing concern of the dangers posed by motorists using cellular phones whilst driving. An international survey amongst 837 drivers with cell phones found that almost half swerved or drifted into another lane, 23% had tailgated, 21% cut someone off and 18% nearly hit another vehicle while using the phone.
Best advice is to avoid using cellular phones when driving
When the phone rings, let it ring! It's better to use your phone's voicemail or even miss a call than to put yourself, your passengers or others at risk.
Use hand free microphones
If you have to make a call on a hands free cellular phone – ask a passenger to dial or answer the phone for you
Keep your calls brief
If you expect such a call to last longer than a few seconds – be on the lookout for a suitable spot to pull over
Never take notes or jot down numbers whilst driving
When in heavy traffic –rather tell the person you will call back when it is safer
Do not allow technology to divert your concentration – inserting a CD or searching for a radio station makes poses a much greater risk than glancing at the fuel gauge or speedometer.
It is important from a car insurance viewpoint to keep in mind that you are in breach of contract if you do not obey the rules of the road and the crash is caused by you being distracted on your cellular phone! The car insurer would as a result be entitled to dismiss your car insurance claim in such an event.
Also view:
Avoid Distractions while Driving
Intersections and Safe Driving