Mutual & Federal Celebrates the Second Year of its Premier Interschools Sponsorship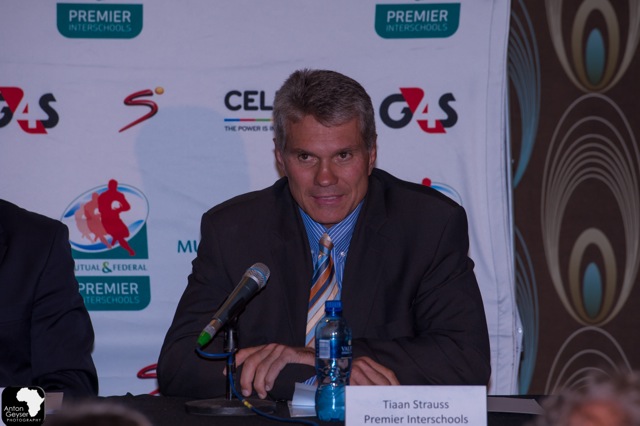 The Mutual & Federal Premier Interschools rugby series is all about celebrating the heritage of South African school rugby and contributing to the development of the youth and hopefully of future rugby legends. With such lofty goals it is exciting to witness the start of this year's Mutual & Federal Premier Interschools Rugby series. 2014 represents the second year that Mutual & Federal will be the headline sponsor. This represents an ongoing commitment by Mutual & Federal to actively support high school rugby in our country.
The 2014 season of the series kicks off this weekend as old foes, Paul Roos Gymnasium and Grey High School take each other on at the Markotter sports field in Stellenbosch on Saturday, 12 April. The game will be televised LIVE on SuperSport 1 at 14:15.
This year's fixtures are a series of 12 matches, which feature the highest profile and most traditional interschool rugby rivalries from South Africa's top rugby schools. Matches will be broadcast live on SuperSport from April to August.
Mutual & Federal is extremely proud of the growth of its partnership with Premier Interschools Rugby. Although at first glance it might have seemed that short-term insurance and schoolboy rugby have very little in common; Mutual & Federal recognized a like-minded spirit in the series. The honouring of tradition; protecting schools heritage and pride, celebrating excellence and nurturing future champions are ideals that the company shares.
Explaining the synergies that exist between the two brands, Mutual & Federal Executive: Brand, Customer, Innovation and Transformation, Nangula Kauluma said: "As Mutual & Federal we found that what the series represents – honouring heritage, playing for the future – resonates with our own heritage that dates back over 180 years. In this sense, Mutual & Federal celebrates and honours South Africa's proud rugby heritage, whilst simultaneously developing future heroes."
The idea of growing one's own timber is one that is very dear to Mutual & Federal's heart. Kauluma said: "Besides the great opportunity to nurture rugby talent and the development of future sporting heroes, Mutual & Federal was keen to partner with the Premier Interschools brand. This is because of the similarities it has with our own brand philosophy, in that both Mutual & Federal and Premier Interschools epitomise unrivalled heritage and experience and are known for forming successful partnerships. The idea of not only contributing to the game of rugby, but also providing a platform for our customers, clients and brokers to engage in an activity that has meaning and relevance to them was critical."
The Mutual & Federal Premier Interschools rugby series represents schoolboy rugby in its purest form and the stepping stone from which a number of professional players have honed their prowess and launched successful professional careers. Mutual & Federal is proud to be part of this journey.
The ability to change with the times while remaining loyal to one's principles is a defining feature of both Premier Interschools and Mutual & Federal;  it is a simple story of two brands coming together to display tradition and heritage.
Whether it's through honouring tradition or being an industry leader, Mutual & Federal and Premier Interschools are interconnected.