One suspect arrested for business robbery in Alberton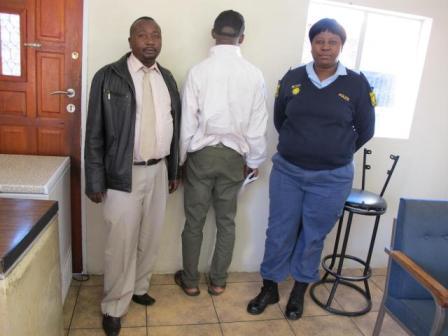 Yesterday (2014-05-14) at about 9:00 am a business robbery occurred at a construction company at Alberton North. Six suspects entered the Company driving a Ford Bantam and approached the owner and pointed him with a firearm. They demanded Rings, Rolex Watch, Laptops and Phones. One of the suspects tried to shoot the owner but the firearm jammed.
Crime Office Detectives followed up on information which lead them to Hillbrow and on arrival the victim identified one suspect and the car on the pavement where the tracker lead them to. The suspect ran away when he noticed the police. The car was seized and the owner arrested.
Also view:
Does your alarm system meet the requirements of business insurance?
How can I protect my business from burglary?