Dagga and equipment worth R2 Million seized in Kraaifontein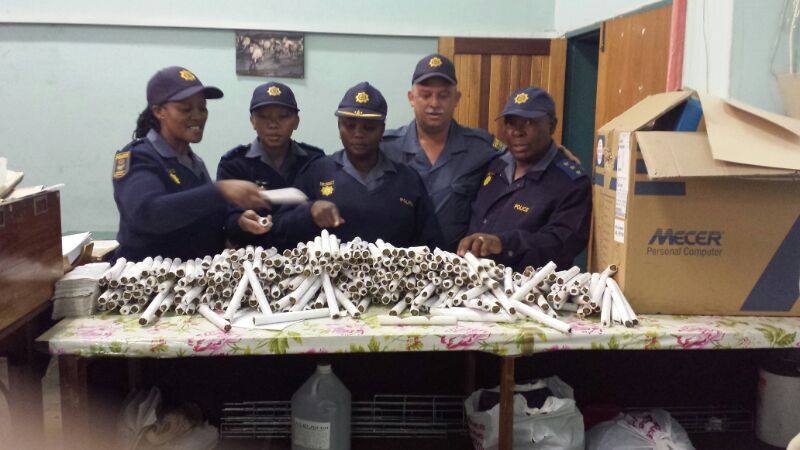 On Monday 16 June 2014 members from the Western Cape Flying Squad responded to information. A suspicious vehicle of which the driver was allegedly involved in illegal drug activity was spotted patrolling the streets of Kraaifontein.
At approximately 13:30 they spotted the vehicle, a white VW Golf, where it stopped in front of a residence in Visser Street. A woman walked from the house to the Golf, but when the Flying Squad vehicles stopped on the scene she ran back into the house. The members followed her and upon searching the residence, they discovered two well concealed rooms in which hydroponic Dagga was being cultivated.
A smaller room alongside one of these rooms was also found to be a drying room. Numerous dagga plants, dried dagga plants, jars of dried dagga and various items of equipment used for the cultivation of hydroponic dagga were seized. A man, who was found in one of these rooms, was arrested with the woman by police members.
The members also searched the VW Golf in which they found dagga manufacturing equipment and subsequently the driver was arrested. Ensuing investigations led the police to another residence in Kipling Road, Bonnie Brae, and Kraaifontein where a large drum containing jars filled with Dagga was also confiscated and a man was arrested.
The value of all the Dagga and equipment seized was valued at approximately R2 Million.
The three arrested men and woman, aged from 38 to 54 years, are being detained and are to appear in the Kuils River Magistrates' Court later this wee
Also view:
Crime as a Threat to Road Safety