Three carjacking suspects arrested following a shoot-out along the N2 Freeway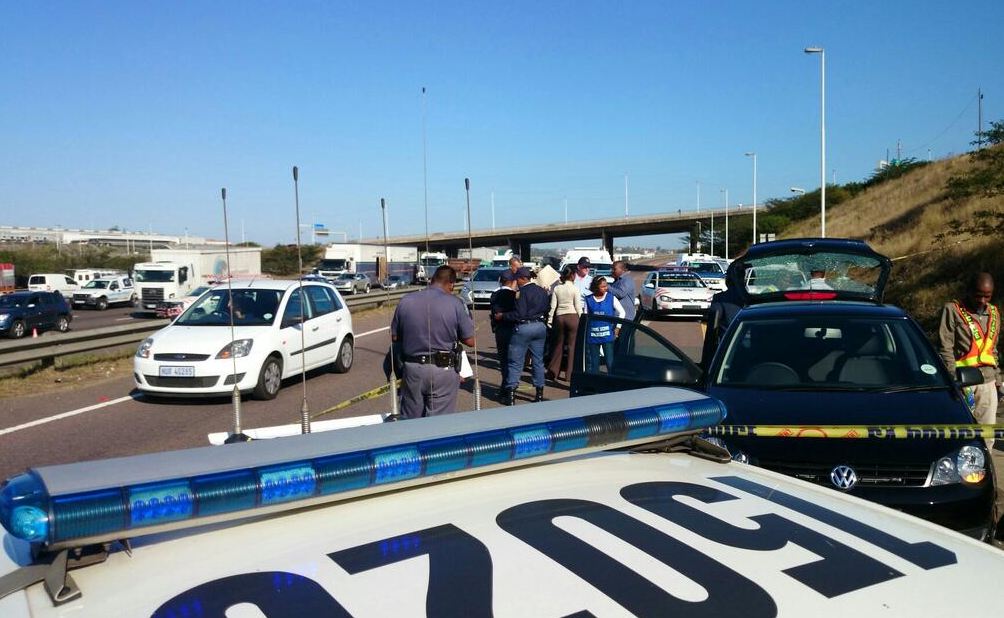 On the 3 June 2014, at approximately 12:00, members of the SAPS were patrolling along the N2 freeway when they saw suspicious-looking VW Polo with four occupants. The vehicle was circulated and came as a hijacked vehicle at Umbilo area on 29 May 2014. The members tried to stop the said vehicle but the occupants allegedly opened fire towards the members. The members returned fire fatally wounding Khehla Thusi (22). The second suspect was also wounded during the shoot-out and was taken to hospital for treatment under police guard. Two other suspects were also arrested and they will all be charged with possession of unlicensed firearm and ammunition, attempted murder and possession of property suspected to be stolen.
A Norinco pistol with ammunition, cellphones and jewellery were also recovered. The arrested suspects aged between 19 and 20 years will appear in the Durban Magistrates' Court soon. On 29 May 2014 at about 19:00 the victim was in her VW Polo vehicle when she was approached by three unknown armed suspects. The suspects allegedly hijacked her car and drove away. A case of hijacking was opened at Umbilo police station for further investigation.
Lieutenant General Commissioner Mmamonnye Ngobeni commended the members for the speedy arrest of the suspects and the recovery of the stolen vehicle as well as the firearm. "Criminals should be warned that police will not hesitate to retaliate when they come under attack during the execution of their official duties", she said.
Also view: