Old Mutual helps Miracle Day Care Centre kids sleep easy
Mattresses that provided runners with a comfortable place to sleep at the Old Mutual Soweto Marathon's Runners Village this past weekend, was presented to the Miracle Day Care Centre in Eikenhof yesterday.
Last weekend, the dreams of about 450 runners came true when they were able to take part in the iconic Soweto Marathon and stay overnight at the Morris Isaacson High School in the historic heart of Soweto.
The idea for the Runners' Village came about when it emerged that financial constraints prevented talented athletes from disadvantaged communities from participating in one of South Africa's most popular running events. The Runners Village was created as a way to give underprivileged runners from all over the country the opportunity to be a part of this truly amazing race.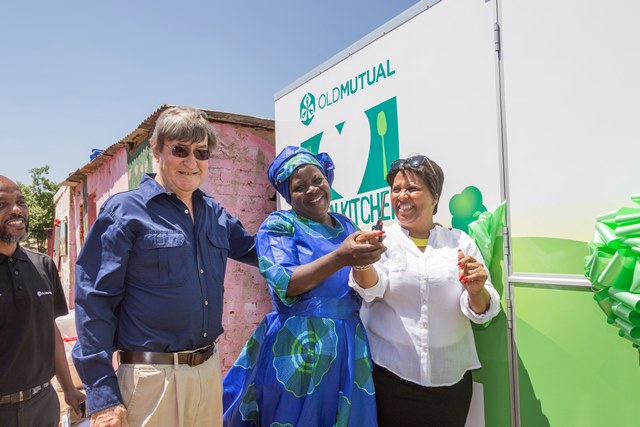 In keeping with the Old Mutual ethos of being responsible to our communities. The theme of supporting others now continues, with the mattresses from the Runners Village being donated to the Miracle Day Care Centre in Eikenhof, which lies south of Johannesburg and east of Soweto.
With every event that it sponsors, Old Mutual looks for ways to inspire runners and communities to contribute directly via the More Than Yourself platform, or help raise awareness of the causes it supports.
"People invest their money with Old Mutual; in turn, we invest in people and the communities we serve across South Africa," says Old Mutual's Marketing Executive, Marcel Arnold. "Thanks to our sponsorship of events like the Old Mutual Soweto Marathon, we are able to connect with our customers and the rest of South Africa in a meaningful way. For us, it's always about participating for More Than Yourself.
"We don't take this honour for granted. It's our aim to make the lives of South Africans better. The Runners Village – which has been a success at the Old Mutual Two Oceans Marathon, the Comrades Marathon and now the Old Mutual Soweto Marathon – is just one way in which we can actively demonstrate "creating positive" futures.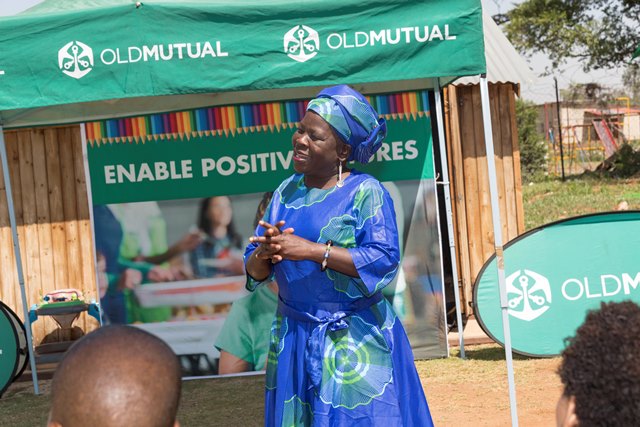 The mattress handover project was facilitated by Joint Aid Management South Africa (JAM SA). Through partnerships with various organisations and donors, JAM SA feeds over 84 000 children every school day. JAM SA has been serving disadvantaged communities in South Africa since 2005. At the end of 2015, JAM SA was supporting more than 1700 Early Childhood Development (ECD) Centres.
As well as receiving mattresses, the Miracle Day Care Centre also received a brand new kitchen as part of Old Mutual's Green Kitchen Roll out to schools in need, which is now in its fourth year.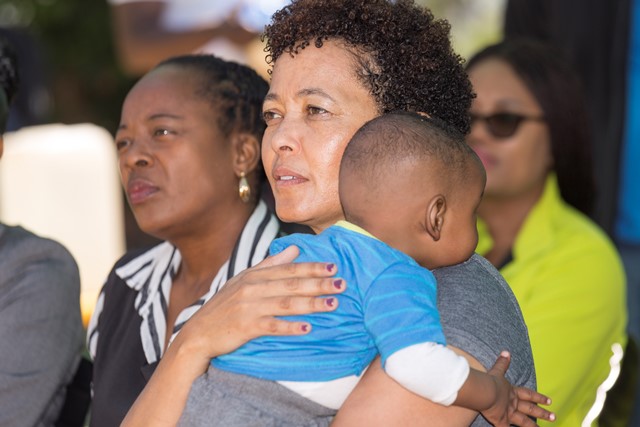 Already 29 fully equipped kitchens have been handed over to under-resourced schools across the Northern Cape, Free State, North West, Gauteng, Mpumalanga and the Western Cape. Each kitchen is valued at over R100 000 and enables the schools to prepare meals in a safe and convenient environment for young learners in need.
"It has been a privilege to be part of the Green Kitchen Project," says Arnold. "We know that a hungry child cannot focus and learn. With the Green Kitchen Project, we hope to alleviate some of the issues facing our schools in preparing at least one nutritious meal for the young learners of South Africa. Joint Aid Management South Africa does exemplary work in this regard, and it made sense for Old Mutual to aid them in this life-changing pursuit is a huge honour."