You can claim for vehicle damage caused by road works and construction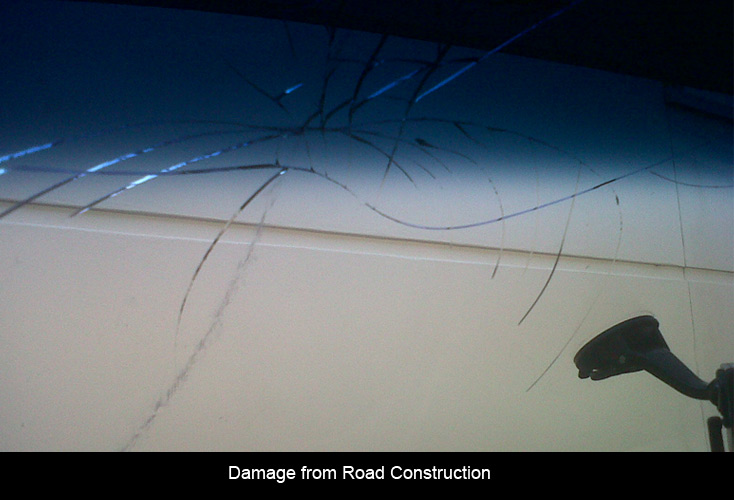 It is no secret that you have the right to claim for pothole damage – but what about other damage caused by road works? It is not only potholes that cause damage to tyres and other vehicle components – but also hazards from road construction.
No vehicle owner wishes to submit unnecessary claims and add to his claims record at his own insurer – and if it is possible to claim directly from whoever is to blame for the damage- we should be able to do so!
The Arrive Alive website received an interesting report recently about damage caused by a loose cable hanging from the newly constructed structures built to record the Gauteng e-tolling data.
Request for Assistance
We would like to quote from the email received:
"I was travelling on the M2 East on my way to Sandton. At the overhead traffic sign indicating M1 Sandton/Pretoria 0.8km a loose cable from the overhead traffic sign smashed into my windscreen on the passenger side resulting in it cracking. I will upload pictures and send them to you. In addition I will send you the particulars of another vehicle which was also hit by the cable.
I will appreciate if you will please send me the claim form from Sanral which I need to submit. Will you please also indicate the time frame this claim will take as I am worried that my whole windscreen will crack.
Thank you for your assistance in the abovementioned matter."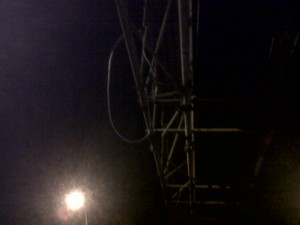 It is important to be aware that you do have the right to claim. If the damage occurred on a national road, the South African National Roads Agency should be approached with a request for a claim form.
What do I need to know when submitting a claim for damage caused by road works/ construction activity?
It is most important to record evidence and details as accurately as possible.
We would like to advise motorists to view the following important posts:
Can I claim for Pothole Damage?
When are road construction companies deemed negligent for vehicle damage?
Car Insurance, road damage, potholes and the law
Negligence, the Reasonable Man and Car Insurance
Who is the reasonable driver when he drives near potholes?