Can we cleanse South Africa from the devastating effects of potholes?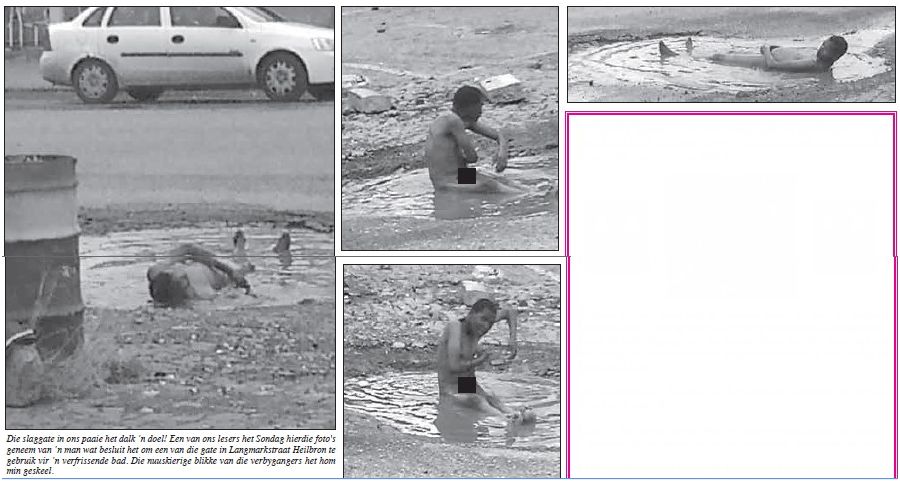 Potholes are driving South Africans crazy!! How crazy? Well one bloke decided to clean himself in one of these gigantic potholes. The above photo captured by a reader of the Heilbron Herald appeared in the paper and is an indication of poor road maintenance in many of the smaller towns and rural areas.
All of us had friends, families and colleagues complain about unnecessary expenses for tyre repair and damage from potholes on our roads. We would like to provide our readers with some inportant information on potholes and car insurance:
View the following links:
Potholes and road damage drive demand for tyre insurance in South Africa
Can I claim for Pothole Damage?
Car Insurer joins the fight against pothole claims with Pothole Brigade