Crouch, touch, pause…and remember safety during World Cup gatherings!

With the 2011 Rugby World Cup a few weeks away, the excitement is rapidly growing in the bodies of South Africans. Our blood is transforming from scarlet red to green in anticipation of events to come.
For professional rugby players bleeding on the field of play is an occupational hazard of sort, but for the millions of "Bok" supporters around the world the rugby WC may hold some other unique hazards. ER24 would like to advise all Bok supporters on how to have a safe and incident free rugby world cup, keeping their green blood in their veins where it belongs.
Like a ritual, braais will be cleaned, wood will be packed and fridges around the country will be stocked with cold beverages long before the September 9 kick off. These upcoming festive rugby clashes will bring with it a number of big parties and copious amounts of "braai vleis". Still, certain precautions have to be taken to ensure that all supporters enjoy a safe World Cup.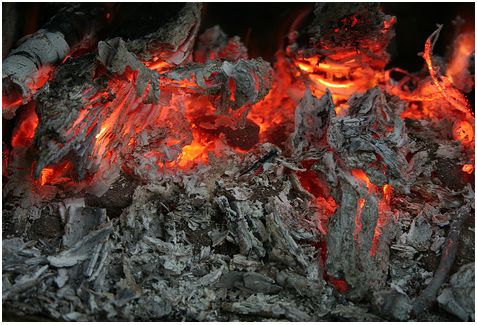 Consider the scenario of hosting a braai on a game day. Children will be running around, flames from the braai will be leaping into the air and cold beverages will be on hand to cool the supporters. When hosting or attending such an event you need to do so safely.
When lighting a fire, some people use combustible fluids like paraffin and lighter fluid to get the fire started. This can be extremely dangerous should the fluids be exposed to an open flame. It is better to use purposely manufactured fire lighters to prevent possible burns.
Once the braai is started somebody needs to be responsible for monitoring the fire. Fire is the most destructive element known to man and can cause severe bodily harm. Numerous hazards such as extreme heat radiation, falling coals or wood and smoke must be avoided and monitored by a responsible person. Sure, being a South African gives you a license to braai and you may have sufficient experience, but accidents happen and can be caused by even simple things like children running around or supporters jumping for joy at seeing a taken gap or scored try may lead to unpredicted situations.
There are numerous other hazards which also need to be considered. Slippery surfaces brought on by spilled drinks, sharp objects like fire pokers, and tongs need to be stored and handled in a safe manner to prevent possible injury. While various hazards at the viewing venue can be controlled and kept to a minimum, one well known killer persists: Drinking and driving.
Driver impairment associated with the consumption of alcohol is a reality. Watching the game and showing your support for your team while indulging in some social lubricants is not uncommon, but do so responsibly. Do not drink and drive.
As with the Soccer World Cup, fan parks and large viewing venues will be readily available for fans craving to support and watch their team play amongst fellow supporters. When planning to attend such an event or even just driving over to a friend's house to watch the game, carefully plan your return trip from your destination. The risk associated with driving under the influence is too great. The use of a buddy system or designated driver when returning home from a social event is a great way to ensure that you and your fellow supporters are enjoying the festivities in a safe manner.
South Africa enjoys a great heritage as a sporting nation. Our supporters are passionate and fanatical about their teams and this will become more evident as the days lead up to the kick-off of the 2011 Rugby World Cup. ER24 would like to wish the Springboks and all of their fans around the globe a successful, safe and festive World Cup…BOKKE!!!
Andre Visser
ER24
Also view:
Spectator Survival Guide to Safety on the road to the Sports Stadium