Movies for A Chronically Sick Little Girl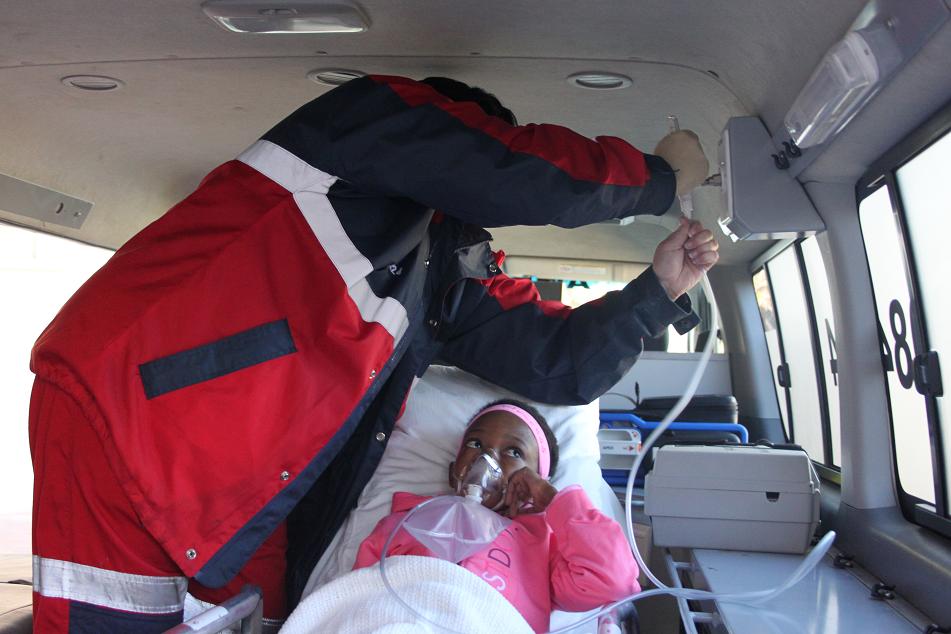 "Remember there's no such thing as a small act of kindness. Every act creates a ripple with no logical end." Scott Adams
A 10 year old girl, who has been in hospital for almost 4 months in the Mediclinic Sandton's Paediatric Ward, had an outing to the movies today.
The little girl has been sick for so long and her doctors were at their wits end. She had been in and out of the Intensive Care Unit and was almost bed ridden when Doctor Richards told her that if she was able to get out of bed and moving again he would take her to the movies! Little did he know that those words would stick with the little girl and she made every effort to get to that point.
With the motivation of going to see a movie at a real cinema after being in hospital for so long, along with a fancy, colorful pair of 'kicks' and her beloved physiotherapist, Oraretile started to work her way to getting well enough to leave her hospital bed.
Finally the day arrived and Mediclinic Sandton's Client Services team booked the young girl for an outing to the movies, where Jock of the Bushveld was playing at the Fourways Mall Ster Kinekor.
Oraretile is dependent on supplemental oxygen to breathe and her equipment would need to come with her. ER24 sponsored the ambulance for taking her to the movies and back as well as a paramedic for the duration on the movie to lend that extra helping hand.
Doctor Richards made sure that his other patients were seen to earlier in the morning so that he could accompany Oraretile to her movie.
With the doctor, nurse in charge of Oraretile's care, her older sister, one of the Client Services Officers and the ER24 representative, she was loaded into the ambulance with all of her goodies and taken to Fourways Mall. Her excitement was visible although she did admit to being a little nervous of being inside the ambulance. She was quickly reassured and the trip to the Mall went smoothly.
The staff at the Ster Kinekor cinema were amazing and were able to organise extension cords for power to the equipment and booked out the entire back row for Oraretile's 'entourage'.
Oraretile really enjoyed the movie, and held on tightly to Dr. Richard's arm during the scary parts. It was all smiles on the way out of the cinema and back into the waiting ambulance.
What would seem like such a simple outing to any other child has made a lasting impression on a sick little girl, and thanks to the Client Services Team from Mediclinic Sandton for taking the initiative making the it all possible.