Two Pedestrians seriously injured after Tri Nations rugby in Durban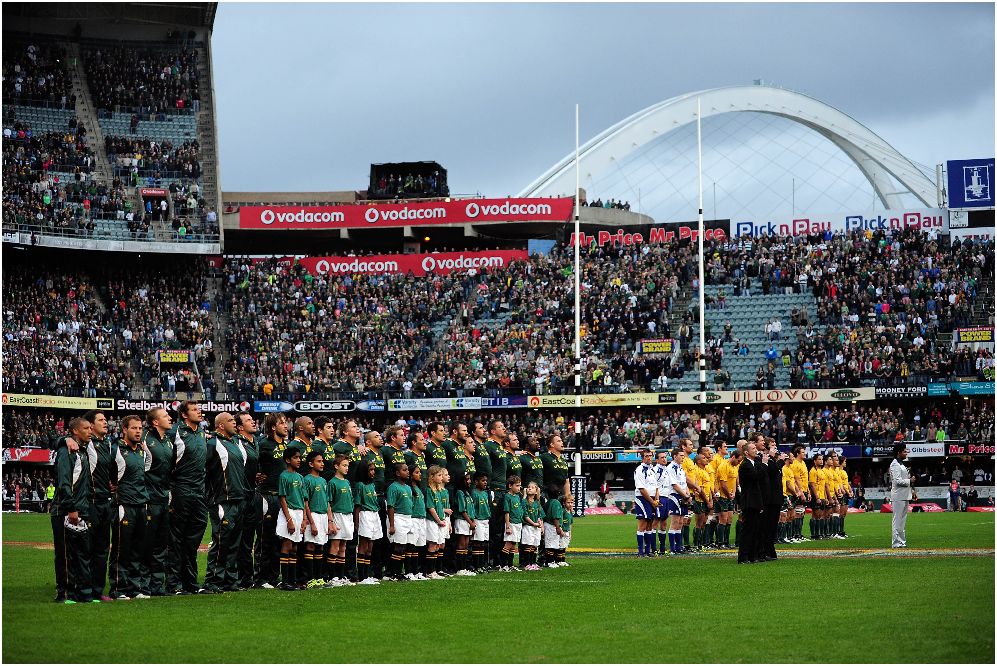 The Arrive Alive road safety website received reports of 2 separate incidents in which pedestrians have suffered serious injuries after the rugby match between the Springboks and Wallabies in Durban.
We would like to briefly refer to these reports:
Incident 1:
"A man was seriously injured while crossing Jacko Jackson Road after the Rugby game last night. Reports indicate that the man was trying to cross the roadway when he landed in front of a car. Exact details will remain a subject for police comment.
Netcare 911 paramedics arrived at the scene and after stabilizing the injured man they transported him to the Netcare St Augustine's hospital for the care that he required."
Incident 2:
"A man in his twenties sustained serious injuries after a bottle allegedly thrown from the rugby stadium hit him in the face. Reports from the man indicate that he was at the bottom of the ramp at around 19h00 when a beer bottle was thrown from the top hitting him in the face.
Members of the public called Netcare 911 and when we arrived we found the man on the walkway next to the stadium with serious lacerations to his face. After stabilizing the seriously injured man he was transported to the Netcare St Augustine's hospital for the care that he required."
Safety for our Rugby Fans
We would like to urge our rugby supporters not only to be vigilant and alert, but also to refrain from conduct that could endanger the safety and enjoyment of the game by other supporters. May we pay special attention to avoiding confrontation as well as risky behaviour from those who have had a few too many!
We would like to urge our rugby fans to view the following section on the Arrive Alive Road Safety Website:
Spectator Survival Guide to Safety on the Road to Sports Stadiums