Luckily no injuries after car crashes off road into parking lot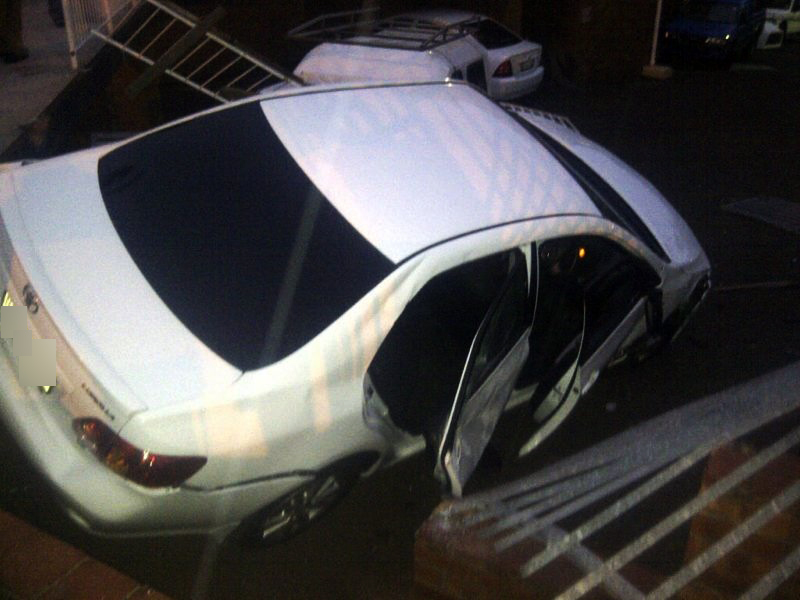 [Berea 16 October 2011 18:00]
A man and woman in their 50's have been fortunate enough to have escaped a car accident with no physical injuries after their car left Botanic Gardens Road in Berea this morning, crashing through a fence and landing in a parking lot.
The road is quite narrow according to the paramedics on the scene, but it is still not clear as to what caused the driver to lose control of the white Toyota Corolla. The vehicle crashed down approximately 1 meter through a palasade fence and into one of the block of flat's parking lot. The car landed almost square on top of a parked single cab bakkie, and there it stopped. The driver and passenger managed to climb from the car, and when paramedics assessed them they confirmed that they had not been physically injured, although both were understandably shaken by what had happened.
The bakkie was badly damaged, but no one was in it at the time.
Vanessa Jackson, ER24

Where is the safest place to park to avoid parked car insurance claims?
Also view: