How do I ensure effective medical response at the event I am organizing?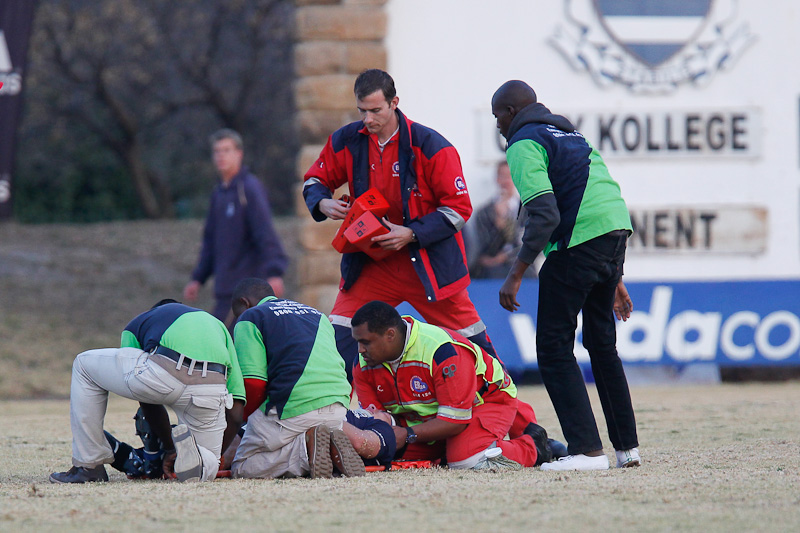 No sports participant or event attendee should have his injury aggravated due to the lack of emergency medical response services at such an event! Too often do we read in the media of a young boy paralysed or seriously injured where quality emergency medical services could have lessened the impact of such an injury.
Event and sports organizers should carefully consider the medical services needed when planning their events! This should be the main priority – with the media attention and PR benefits much further down the line of priorities. Sports law is clear on the fact that failure to do so may be deemed as negligence and will open the organizer up to liability. The possibility of looking loved ones, who have lost a child, parent or friend, in the eyes are however much worse!
So what do I need to know about medical response at my event?
We decided to raise these and other questions with emergency medical response specialists ER24:
What are some of the more prominent sports events and gatherings where ER24 have provided medical emergency response services?
ER24 is proud to be associated with Boksmart as well as majority of the Rugby stadiums across the country. We provide medical standby at all these events. Another major event for ER24 is the Nedbank Golf. We are currently assisting the local government with the COP17 conference from a medical perspective. Currently we receive requests for medical standbys on a daily basis. We have our own Specialised Medical Services team with coordinators in each major region to deliver these services to clients.
What are the requirement to be seen as an event worthy of medical emergency response services?
A medical company providing the assistance have to be able to deliver a respectable emergency medical service on site. Staff needs to be adequately trained and registered. An important aspect to this is that the staff need to be ready for any incident that may occur and prepare for the most common type of injury associated with the event.
How should an event planner/ sports organizer go about requesting assistance from ER24 for his event?
Anyone can contact ER24 to request a medical standby. The person can contact our Specialised Medical Services Department on events@er24.co.za or dial 0861 084 124.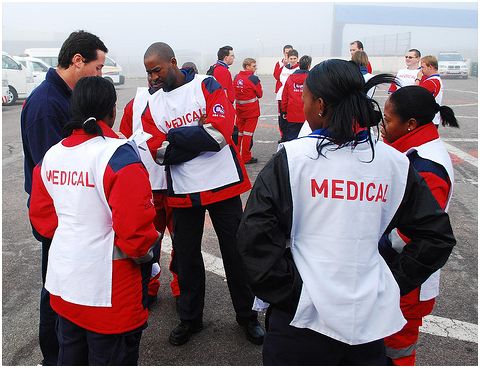 Will ER24 assist in the analysis of the event , and establishing the number of emergency personnel required and the range of services required?
Yes, ER24 is actively involved in the planning as well the requirements set out by the Department of Health or local municipality. An operational guide is drawn up and discussed with the key role players. In certain cases it is deemed necessary to have a disaster unit or mobile clinic on site. ER24 will be able to assist with these requests based on the analysis.
What are the most important aspects to consider in the pre-planning process? Would that include numbers of attendees, nature of activities, location, distance from hospitals etc…
The important thing to know is what type of event it is and what the risks associated with such an event are. The location of the event also makes a difference as the operational team will need to understand and identify the closest emergency unit or hospital should an emergency occur.
Is there a numerical limit as to a minimum number of people who need to attend before such assistance well be provided?
There is no limit to how many people can be looked after at an event. However, this will influence the costs for the standby. Usually it would not be very cost effective to have a paramedical team looking after one person, but rather deploy a non-dedicated operational unit.
Is there a formula as to the number of paramedics and does this differ between different sports, concerts, conferences etc..?
It differs from the type of event and where it is held. Each event has its own criteria. For instance at the Superbikes South Africa event a requirement was that at least two doctors are present during the event. A smaller event might not require this, but it can still be offered. Certain events based on location might require that we involve our flight team.
How long before an event does these measures have to be in place or would you advise that organizers provide you with all the available info on the event?
Depending on the size of the event and the amount of staff and equipment the Specialised Medical Services team usually require at least seven working days. Smaller events might be covered on short notice. The best is that you involve the medical team as soon as possible. People tend to forget about the medical standby and try to organise the medical team at short notice.
How does payment work – is there a fixed fee to have the emergency medical response services in attendance? Do you provide a detailed quote to the event organizer?
Each event is different – an organiser can request a quote from the Specialised Medical Services Department. You will be required to complete an event analysis form outlining the basics of the event in order to provide to client with a factual figure.
[A word of appreciation to Werner Vermaak from ER24 for the assistance provided]