Those who complain about traffic congestion should perhaps avoid driving in Paris!
Would you prefer to drive in Paris or in London? For both locals and foreign visitors this is quite a challenge and they would rather prefer to use the well developed underground train systems in both these cities.
We have previously shared a blog post titled London traffic congestion and accident risk in congested traffic illustrated with real time traffic clip!. This gave a rather fascinating look at the challenges of traffic congestion experienced by millions in London.
TomTom, a leader in vehicle navigation has also provided a similar clip of the traffic in Paris. As market leader in live traffic navigation TomTom is focused on reducing traffic congestion and providing the best live traffic information to road users.
This is important for the driver – not only with a view to saving time and reducing frustrations on the road, but also to avoid potential vehicle conflict and the typical car insurance claims from accidents in congested traffic.
This technology is referred to as vehicle telematics.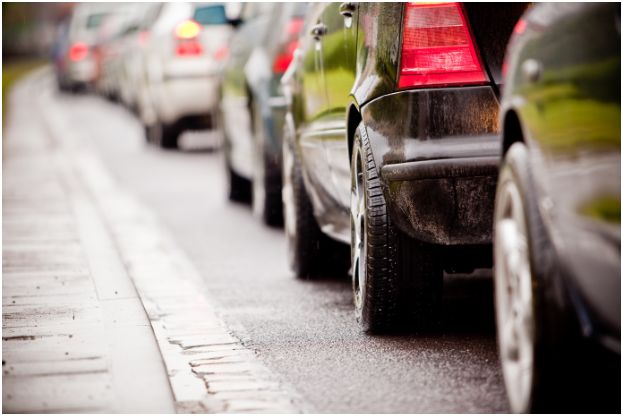 What is vehicle telematics and how is this used by the insurance industry?
Under the broader meaning of telematics we could include the following:
The technology of sending, receiving and storing information via telecommunication devices in conjunction with effecting control on remote objects.

The integrated use of telecommunications and informatics, for application in vehicles and with control of vehicles on the move.

Telematics includes, but is not limited to Global Positioning System technology integrated with computers and mobile communications technology in automotive navigation systems.
What is insurance telematics?
There is a clear and direct relationship between vehicle telematics and the benefits they are able to provide to the insurance industry in measuring and reporting on driving behaviour. Insurance is all about measuring and calculating risk. Insurance companies evaluate the level of risk and then set premium rates and coverage per the measurement in question. Vehicle telematics is the best , most effective and scientific way to limit risk.
For more on how data from traffic flow is used in insurance products also view:
Hollard and Pay As You Drive  – see "Pay As You Drive"
Outsurance and Safe_Driver@Out  – see "Outsurance activates technology to reward safe driving behaviour"
Discovery and Vitality Drive – see "Drivers have an IQ, EQ and now with car insurance also a DQ"
MiWay and MiDrivestyle http://www.miway.co.za/midrivestyle