You can make a difference by Reporting bad drivers!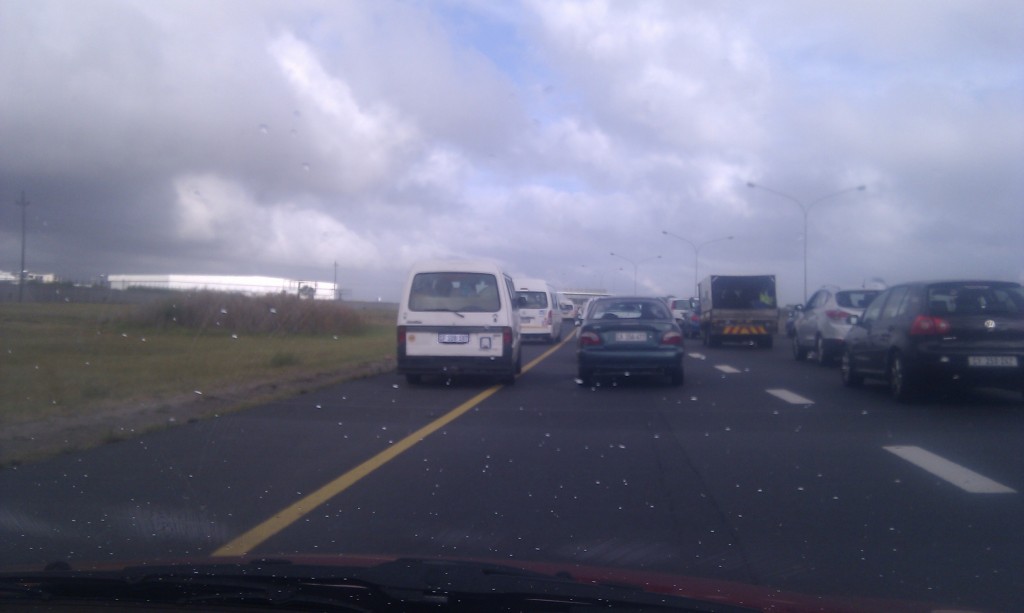 We would like to share a report on bad driving sent to the Arrive Alive Website:
Report:
To whom it may concern,
I travel on the N2 from Somerset West to Observatory and back every weekday and observe many instances of dangerous driving, undisciplined driving and especially anarchy by the taxi brigade.  I would like to discuss two instances, specifically:
On 22 February, my colleague and I travelled home from work and at the usual bottleneck at Borchard's Quarry road near the airport, when traffic came to a standstill, we again experienced many taxis passing on the yellow line on the left side of the road (on the bridge), then move across onto the slipway that feeds traffic from the airport onto the N2 and further continue to pass vehicles while driving to the left of the yellow line.  I was in the left lane of the N2 and already past the entrance of the slipway, when the taxi in the photo (CF 108 187) followed his mates in this manner.  I was driving on the left of the left lane,  but not in the yellow lane, when this taxi found he had to put two wheels on the gravel to pass me and when I did not make way for him, he drove past and I heard a loud bang as the driver hit my left passenger window with his fist.  He continued to signal bad gestures at me while hanging his head outside the driver-side window.  The taxi was full of passengers.  I then took the picture labelled "CF 108 187.jpg".
My   question is – when is our traffic department going to stop this kind of undisciplined, aggressive driving by taxis.  We just hear the WC minister of transport making statements on TV when accidents happen (or during Christmas holidays), but we still do not see a plan to get discipline and safety back on our roads.  Why do we have to wait for more accidents to happen?  It seems that it is just easier to photograph and fine motorists who travel slightly over speed in locations where the speed restriction is completely unfair – e.g. 70km/h on N2 opposite the Somerset Mall, where there are no pedestrians and not supposed to be pedestrians.  I have never seen a speed trap in the taxi lane where more often than not, while driving at 120km/h in the middle lane (before 09:00 when the right lane is a bus and taxi lane), fully laden taxis come screaming past me in the taxi lane, while they are supposed to drive at 100 only.
I have had an issue with the double-decker Golden Arrow buses for many years now.  These buses tend to lean over to the left and watching them over time, the condition get worse.  I have reported this at times to the N2 emergency number and the staff at the satellite station near the airport and found that they then acted and pulled over the bus driver.  But on their own, traffic officers do not seem to notice that these buses are becoming dangerous – especially to the passengers – and one day, one of these buses will overturn and people will get hurt.  It is much easier to catch motorists for speeding, of course.  I have had a photo like the one attached, published in the Cape Argus, but Golden Arrow does not seem to show any concern for the safety of its passengers.  This one was taken quite recently (17 February 2012).
I have 42 years of driving experience and grew up in a home where my father was always concerned about road safety, and was a member of the Road Safety Association.  I have many more concerns about how the lack of discipline and excess of poor and aggressive driving is causing accidents and deaths on our roads.  It seems that our provincial and metro transport and traffic departments are quite ignorant of the real causes of accidents on our roads.  They may quote some statistics to show that it has improved somewhat, but there are still crucial things that they do not do – especially getting taxi and bus drivers tested psychologically before issuing a PDP.  This could have prevented the death of 10 school children in train crossing accident some time ago.  But we must get basic discipline back on the road – I can send you a long list of driving offences observed on a daily basis – quite often in front of passing traffic officers – while no action is taken.
Something that really shocks me every day is to see taxi after taxi driving with NOBODY on the front seats ever wearing safety belts. And even police officers that never wear safety belts.  WHY IS IT ALLOWED?
I worked in the USA (California, Illinois and Georgia) for a number of years and observed how discipline can be enforced on the road – maybe we should get a few of those police officers here to teach our traffic departments how to do it.
Regards,
Concerned Citizen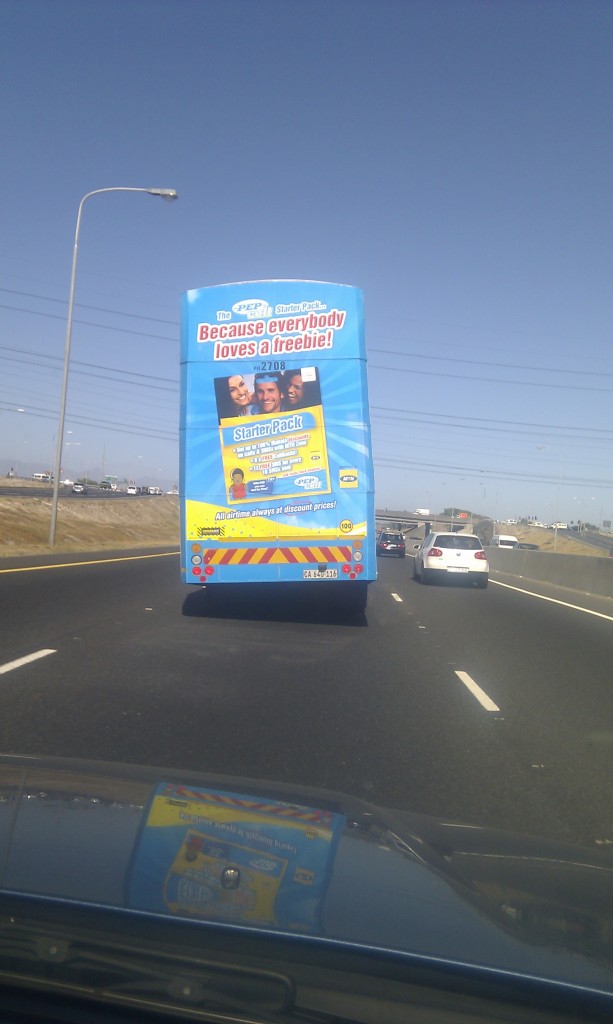 We shared this with the National Traffic Call Centre and the Safely Home Campaign in the Western Cape.
A response was received from the Western Cape Road Safety Authorities:
Dear Mr …/,
Thank you very much for your input.
I am copying this  email to the Traffic Departments of the City and the Province, and to the Metro Police.
The issue of police not wearing seat belts is a long-standing problem. Some police have genuine operational reasons for needing freedom of movement, and are wearing bulletproof vests which mean they are already quite constricted. However, more often than not there is absolutely no reason why police should not be wearing their seat belts. The Traffic Departments and the Metro Police do discipline their members if a complaint is received with registration number, photo or other proof. SAPS are another story.
I am also copying the Provincial Regulating Entity, who can issue notices to the relevant taxi associations to discipline their members and or face Section 79 hearings, ie withdrawal of operating licence.
Thank you again for your input and for being the eyes and ears on the ground.
Kind regards,
Hector Eliott,
Head of Ministry, Transport and Public Works,
Western Cape Government
Conclusion:
Many have asked whether there are any successes with the Reporting of Bad Driving. There are many other platforms from which the Report of Bad Driving can be done, most notably the Report of Bad Driving from the Arrive Alive website or by calling the number 0861 400 800. These reports are delivered to the National Traffic Call Centre at the RTMC from where a letter is sent to the alleged offender.
There are also other websites such as Drivelikeachop.co.za etc.
The important aspect to note is that especially in the instances of drivers working for companies, disciplinary action can improve the safety for all road users. For an example we would like to compliment UTi on feedback received from a post titled "Report Bad Driving online or by calling 0861 400 800"
UTi has responded after receiving the report as follows:
"Thank you for bringing this to our attention. UTi does not tolerate behaviour of this kind and the complaint has been sent onto the driver's manager for immediate action.
Regards Customer Service, UTi"
also via email:
"Just so you are aware, the driver has already been disciplined for this incident."