South Africans urged to pay more attention to diabetes and the need for healthy lifestyles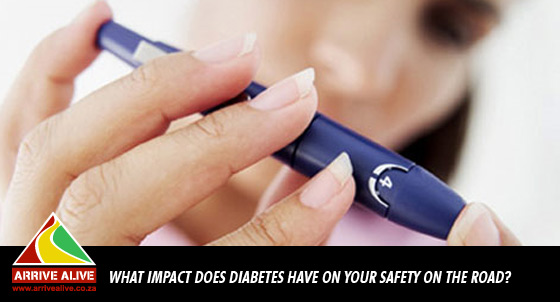 South African doctors are now seeing more patients with diabetes than with HIV/Aids and this has resulted in an increase in the number of newly diagnosed diabetes patients.
Specialist physician, Dr Adri Kok, says that unhealthy lifestyles have a direct negative effect on the increase in the number of people who have type two diabetes.
This non-communicable disease currently affects about six-million of the country's population. Dr Kok says that more attention needs to be paid to diabetes in South Africa.
According to Dr Kok, diabetes is associated with peoples way of life and the difficulty with obesity which is a parallel problem that South Africa experiences.
"I think in South Africa, we do not have exact figures but we see many more patients with diabetes than for example HIV/AIDS," added Dr Kok.
Does diabetes pose a significant road safety risk and do we understand this medical condition?
Diabetes is a life-long condition where you have too much sugar in your blood, due to a lack of insulin. This high blood sugar level, if left untreated, can cause irreversible the damage and ultimately lead to death.
Symptoms of diabetes include
• Blurred vision
• Dry skin or skin infections
• Nausea
• Recurring infections
• Wounds or cuts that won't heal
• Unexplained weight loss
• Tingling or numbness in hands or feet
How can Diabetics manage Diabetes?
• Diabetes is a treatable condition. Keep a positive attitude and take note of the changes you have to make to your lifestyle to control the disease.
• Eat a healthy diet to help keep your blood sugar in control and to maintain a healthy body weight.
• Get regular exercise to help regulate your blood sugar. It will also reduce your risk of heart disease, and help to control your weight.
• If drugs are prescribed to help keep your blood sugar in control, take them as instructed. Too little medication will make your blood sugar rise higher that usual, and too much will cause your blood sugar level to drop.
• Take good care of your feet. Diabetes affects the nerve function and blood flow to the feet, increasing your risk of infection.
• Get regular eye exams. Changes in your eyesight caused by diabetes often have no symptoms until the damage is quite advanced.
Diabetes need not pose a significantly higher risk to road safety! Awareness of the symptoms and constant monitoring of their health should help all our friends with diabetes to Arrive Alive!
Also view: