The Car Guard Song and a cool look at those assisting with vehicle safety!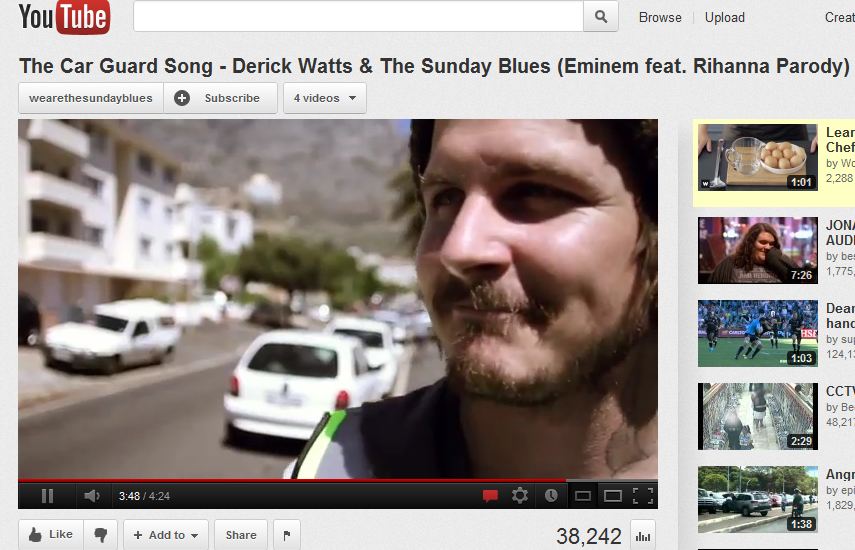 A friend and regular visitor to the Arrive Alive website sent an email with a link to this video about a typical day in the life of a Car Guard! Having given much attention to vehicle safety on Insurance Chat, the Car Insurance Blog and Geselsversekering it is a pleasure to share this stunning video with our readers!
More info on this Video
Derick Watts & The Sunday Blues are back with another typically South African-themed parody video. The "Braaiday" creators turn their attention to car guards, and give you a glimpse into a previously unseen world – one where anything can happen whilst you are away from your beloved vehicle.
Featuring a cameo or two from several well-known faces, this video will make you laugh, cry and reach for a R5 coin all at the same time! You'll never look at the brave men and women who put themselves on the line to protect your car in the same way again.
FACEBOOK: https://www.facebook.com/derickwattsandthesundayblues
Guest vocals by the hugely talented Evelyn Hart:https://twitter.com/#!/EvelynHartMusic
Cameo: Ard Matthews
http://www.facebook.com/pages/Ard-Matthews-Music/226329417383717
To buy the original song, "Love The Way You Lie" by Eminem feat. Rhianna, please
visit iTunes: http://bit.ly/ituneslovethewayyoulie