Port Elizabeth the best city in survey on tyre safety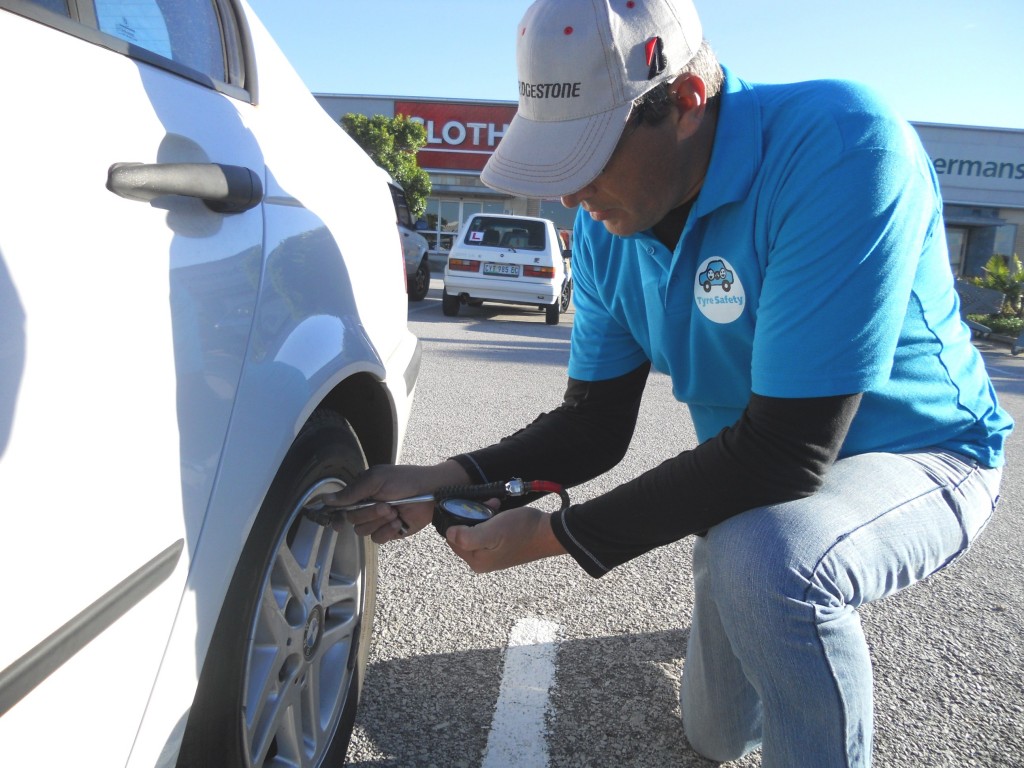 Bridgestone's ongoing Tyre Check reached a significant milestone when Round Two of the 2012 survey season touched down in Port Elizabeth, which plays home to one of the tyre maker's two South African manufacturing plants.
The car park at Pick n Pay's Moffett Retail Park store was the stage for the 26 May survey, which saw 1172 tyres on 293 vehicles checked for inflation pressure, tread depth, and overall condition. The survey was performed by Bridgestone tyre specialists who categorised each tyre tested as either 'fine' (inflation pressure between 180 kPa and 290 kPa), 'dangerous' (below 180 kPa but above 150 kPa) or 'extremely dangerous' (below 150 kPa or above 290 kPa).
The survey team also handed out leaflets on tyre safety to motorists, and left a tyre condition report under the windscreen wiper of each vehicle checked. "There was great interaction from the public," said Bridgestone PR Manager, Mandy Lovell. "PE really is the Friendly City!"
"The condition of the tyres surveyed was encouraging," she added. "Only six percent of tyres were in the 'dangerous' inflation category, with a further six percent found to be 'very dangerous'," she explained. The remaining 88 percent of tyres which were classified as 'fine' marks the third time this percentage has been achieved during a survey, but falls short of the benchmark 95 percent recorded in Johannesburg's Carnival Mall survey in February 2012.
However, although PE may have missed out on top spot for inflation safety, it took the laurels for tyre condition, with the survey recording the lowest-ever incidence of unsafe or worn-out tyres: just 1.5 percent, which was less than half of the previous record of 3.3 percent set during the previous survey.
"When one considers that fully twenty percent of tyres were found to be in an unsafe condition in 2007, when the Tyre Check started, PE's 1.5 percent is a high-water mark in the campaign." She explained that worn tyres were unable to disperse water and retain grip in wet conditions, increasing the risk of aquaplaning, while tyres with cuts, bruises and bulges could fail suddenly at any time.
"We are really pleased at the low incidence of damaged tyres in PE," she said. "It is encouraging to see motorists taking care of their tyres. And of course, PE is home for many in the Bridgestone family, and it's like a second home to the rest of us. It's always a pleasure to come here and enjoy the city's warm hospitality," she concluded.
For more detail view:
For more on Tyre Safety and Car Insurance:
Car insurance might not cover accidents with smooth tyres on your car!
What is the causal link required before a car insurer can reject your claim?