Road safety walks the torque as fans take the IMPERIAL I-Pledge for safer roads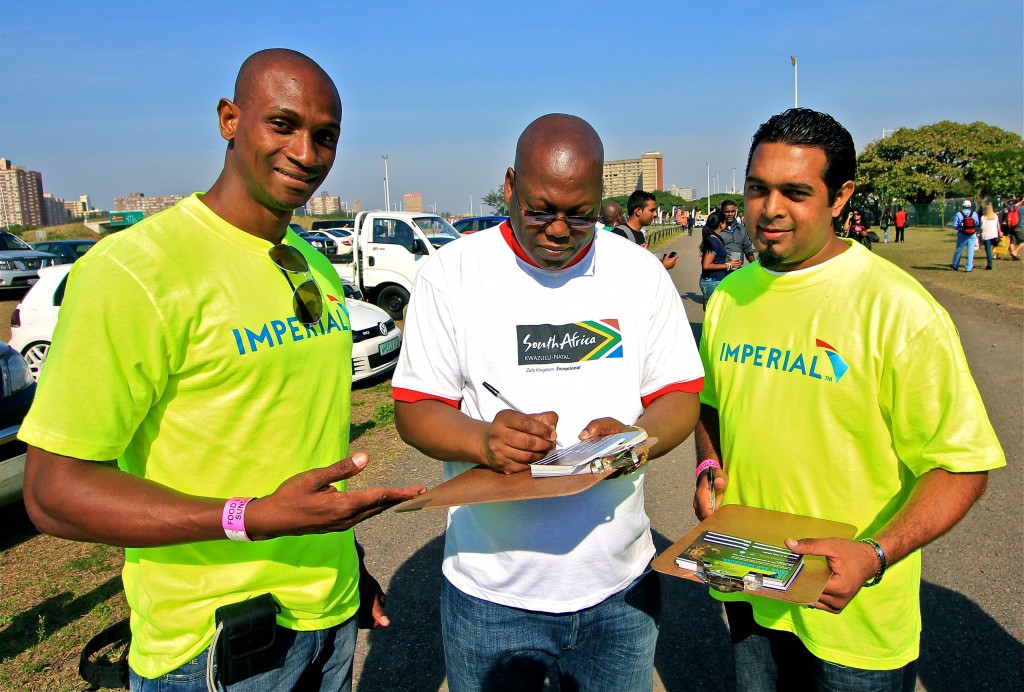 Over 14,000 Durbanites, KZN learners and Top Gear Festival fans take the IMPERIAL I-Pledge for safer roads
Amid the burning rubber, revving engines and jaw-dropping stunts, IMPERIAL's I-Pledge road safety awareness campaign achieved an important milestone at this weekend's Top Gear Festival in Durban.
On Friday 15 June some 1000 learners from 10 Durban-based high schools converged on the Moses Mabhida stadium for a special programme arranged by the Top Gear Festival, City of eThekwini and the KZN Department of Transport.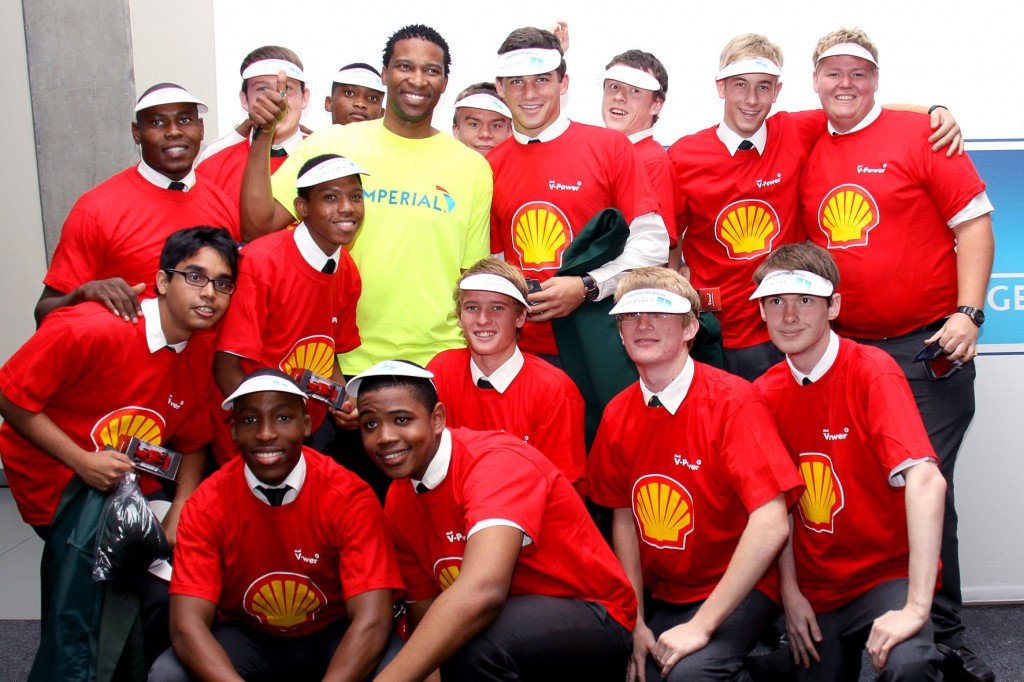 Home-grown South African racing driver Gugu Zulu, affectionately known as the 'fastest brother in Africa', gave a road safety talk to the learners on behalf of IMPERIAL I-Pledge, the official CSI partner of the Top Gear Festival, after which they each made a commitment to making South Africa's roads safer. The youngsters were also treated to a rehearsal by the stunt driving team.
KZN MEC for Economic Development Dr Michael Mabuyakhulu and His Worship James Nxumalo, the Mayor of eThekwini, were also present to share a message with the learners.
"We were overwhelmed by the support for our campaign, receiving an additional 14,723 pledges from Top Gear Festival fans, learners, teachers and Durban shopping mall goers," says Niki Cronje, group marketing officer for IMPERIAL.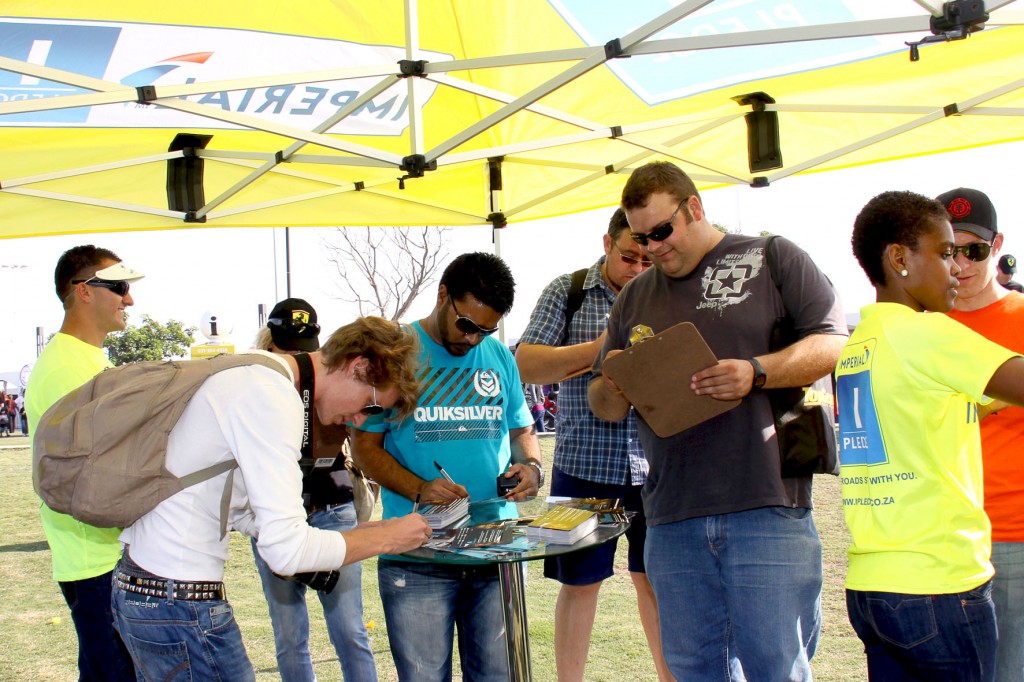 Since November 2011, over 55,000 South Africans have now made a personal commitment to safer roads.
"Our partnership with the Top Gear Festival sought to remind Top Gear fans and motoring enthusiasts that the need for speed should be left to the trained professionals, and that we all need to be educated and safer road users," explains Cronje.
"IMPERIAL as a group is in the unique position to take the lead in making a significant difference in the safety of our roads as we have 6,800 trucks, numerous fleets that travel over 460 million kilometres per year, 150,000 new and used cars sold through IMPERIAL and many of our employees and customers spending hours behind the wheel," adds Cronje.
Taking road safety to local schools
During the two weeks leading up to the festival, the IMPERIAL I-Pledge team visited a number of primary and high schools in the Durban area. In addition to a 30-minute road safety presentation at each of the schools, the learners and teachers had the opportunity to take the I-Pledge for safer roads and have some fun with a road safety quiz. "By reaching out to the younger folk in our communities, we hope that we can make a more sustainable difference to road safety," adds Cronje.
The following schools were visited: Sandakahle Primary School in Umlazi; Tholamandla Primary School in KwaMashu and Christopher Nxmalo Primary School in Chesterville; Siphesile High School in Verulam, Umlazi Comtech High School in Umlazi and New Rivers Combined High School in Inanda.
Get serious about road safety
Take the I-Pledge at www.ipledge.co.za.
Also view: I-Pledge and Road Safety in South Africa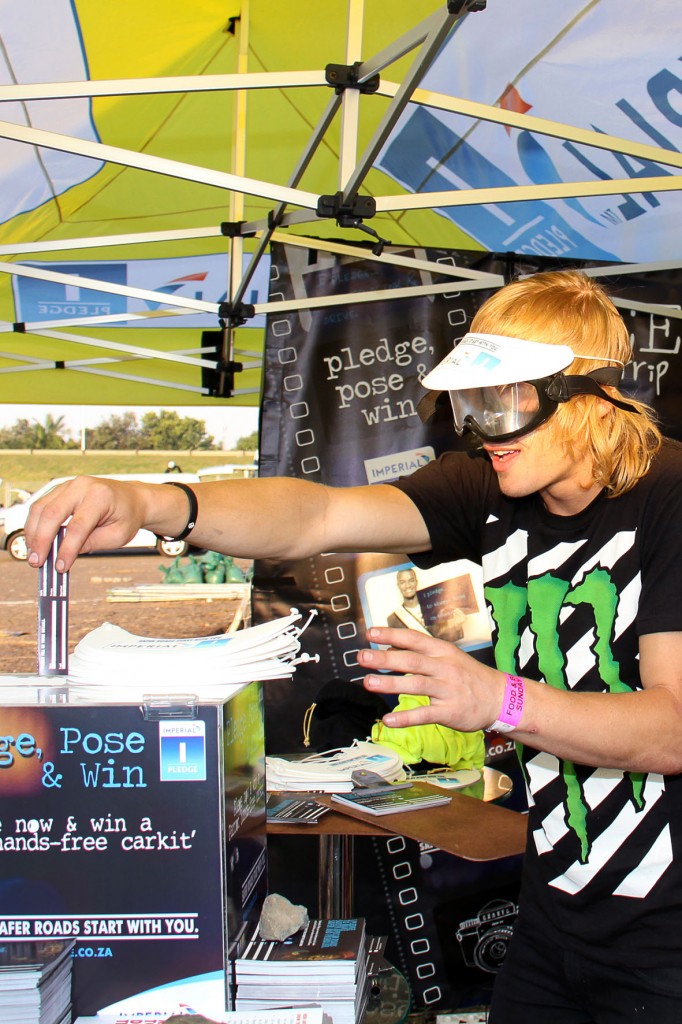 About IMPERIAL Holdings
IMPERIAL is a diversified industrial services and retail group with activities spanning  logistics, car rental and tourism, distributorships, automotive retail and related financial services. IMPERIAL operates in South Africa, Africa, Europe and Australia.
IMPERIAL is a major road user in southern Africa with its sheer size and geographic footprint putting the group in a great position to make a difference:
• 460 million kilometres were travelled by its southern African transport fleet last year.
• There are 6,800 trucks in the logistics fleet and additional access to 5,000 sub-contractors' vehicles.
• 150 000 new and used cars sold in South Africa through IMPERIAL.
• One in every three car rental transactions in South Africa is made through IMPERIAL.
• IMPERIAL operates 600 vessels on the waterways of Europe with over 1 million tonnes combined load capacity, and transports in excess of 53 million tonnes per annum in Europe.
IMPERIAL is listed on the Johannesburg Stock Exchange, and is run on a decentralised management structure that actively encourages entrepreneurship, innovation and industry best practice. The company employs 40,000 people, who are responsible for the growth and continued success of the group that began as a motor dealer in downtown Johannesburg in 1948.