The Road Freight Association can help you to avoid getting fined for overloading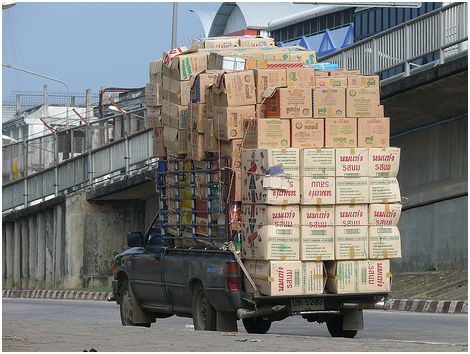 Question:
I am currently experiencing difficulty in loading vehicles and loading the correct weight per axle and is often fined for overloading. Please advise me if there is anyone that can assist me…I need to know what percentage per axle.
Answer:
With the information given there is no way to determine the answers to his questions. What are axle ratings, length of vehicle, tyre ratings, etc, etc, etc. What is GVM of vehicle?
These sort of services are offered to members free of charge and to non-members at a fee (it is a consultation). Why is he not a member? (You do not need to answer the question …)
I suggest that he phones the office at the number below and speaks to Les Brown who will then talk him through this as an SMME.
Cheers
Gavin
Gavin Kelly
Technical & Operations Manager
Also view: