Chad highlights the powerful nature of a vision says Adrian Gore, CEO of Discovery Holdings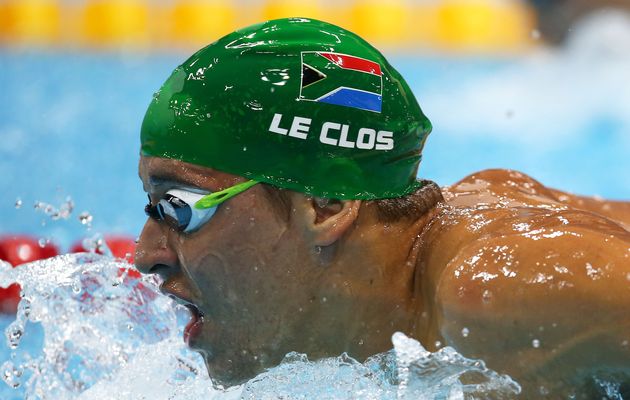 I wrote to you a few days back about the incredible triumph of Cameron van der Burgh. I felt it necessary to do the same about the unbelievable victory of Chad le Clos last night, in the 200m butterfly event.  It was a phenomenal swim to watch and a victory that was profound in Olympic history. As the commentator said, there is no one bigger to beat than Phelps.
There are three things that I took from this incredible victory:
The first is that the underdog can win. Faced with not only his personal idol, but one of the greatest Olympians of all time, Chad's fearlessness and confidence propelled him to succeed in spite of the odds. This gives us the assurance as individuals, as an organisation, and as a country, that anything can be achieved regardless of what we are up against.
Secondly, and very importantly, is the concept that our Leadership team pondered a few years back: that true excellence is determined in the final stages. Of course, a lot will be said about the elementary mistake Phelps made in gliding home – but the real issue is Chad's drive all the way to the end, and his determination to speed it up and secure the victory in the last few meters. When pursuing an opportunity, one must squeeze out every last drop of potential all the way to the bitter end. Hiding behind bureaucracy and self-affirmations like "my job is done" or "you can only do so much" leads to mediocrity.  Tim Noakes teaches the idea that our limitations are largely mental and not physical – no matter how hard you are pushing, you can push harder. Chad illustrated this in the final seconds last night.
Finally, Chad highlights the powerful nature of a vision. From a family of soccer players, Chad's move to and dedication to swimming grew as the Olympic wins of Terence Parkin (2000) and Ryk Neethling and the SA men's relay team (2004) helped shaped his personal sense of possibility. In fact Chad was just 12 when he watched Phelps, then 19, obliterate the Athens Olympics. Eight years on and he defeats Phelps. We speak about vision often at Discovery, but this is a great example of the remarkable power of a vision, even at 12 years of age. I have no doubt that future SA Olympic champions will emerge from the very children that sat watching Chad last night and are now, as a result, inspired. We must make sure that his victory isn't just inspiring to future Olympians, but to all South Africans – demonstrating that we can compete and win against the best.
With warm regards
Adrian
Adrian Gore
Chief Executive : Discovery Holdings