Insurance might need to protect the luggage which the zipper cannot!

Many of us have experienced the frustration and anger at finding that our luggage has been tampered with! This is not a uniquely South African experience and is found across most airlines. The fact is that baggage is lost and tampered with every day.
Airline liability for loss, delay, or damage to baggage is limited. We all need to be aware of measures we could take to protect ourselves. Insurance is now even more important for travellers.
We have found a few suggestions which we would like to share.
If you will be carrying valuable items in your checked baggage:
• Keep a detailed list of each item and its value.
• If possible, take a digital photo of all valuables being packed.
• Make sure that your insurance policy covers these items and to what limit.
• Consider separate travel insurance to cover your valuables.
• Consider wrapping your luggage in bubble wrap!
View video on the ease with which luggage can be tampered with!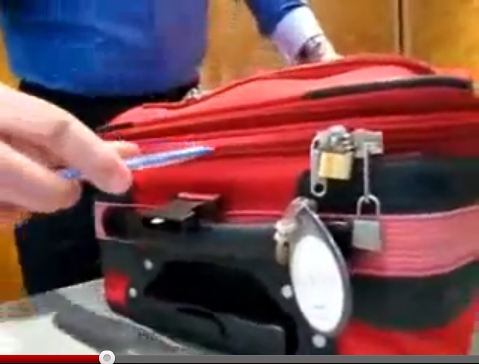 Also view: