New RFID tracking solution for high-value goods launched by Mega Fortris Ctrack Solution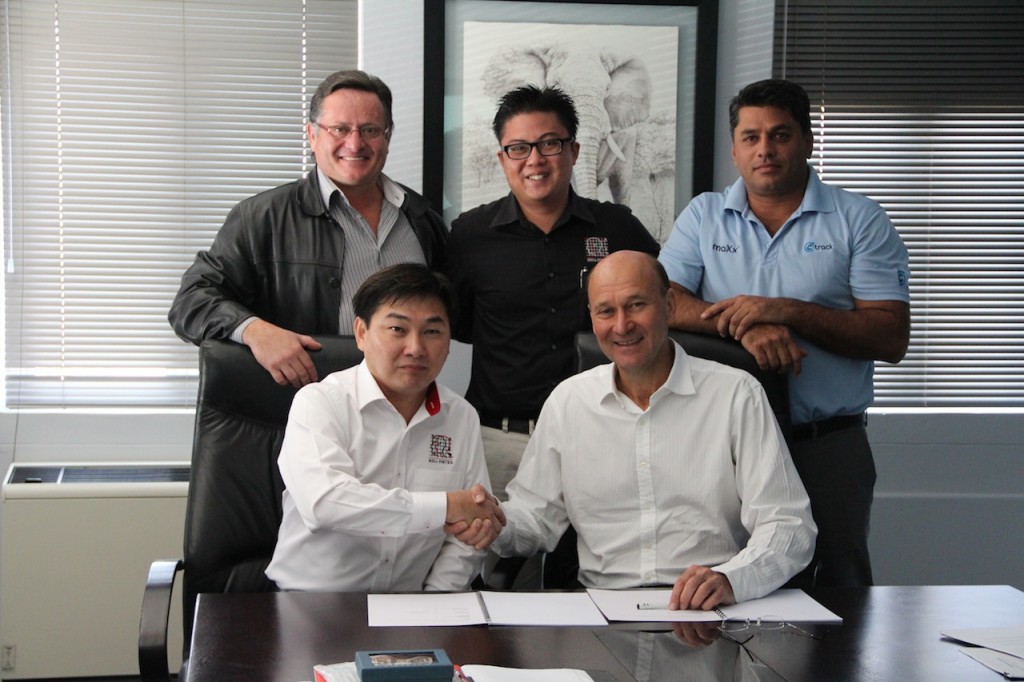 Installing the right type of security technology can help companies that frequently transport cash and high-value goods, such as Gold, Copper, Oil and Chemicals. A new ground breaking global solution developed by Mega Fortris Ctrack Solutions has been launched to the global market in Malaysia. The product is called ISIS, Integrated Security Intelligent Solutions, and combines Mega Fortris RFID-enabled security seals with Ctrack fleet management and tracking systems. This joint venture is called the Mega Fortris Ctrack Solutions Sdn. Bhd. Registered in Malaysia.
ISIS RFID asset tracking solutions use active RFID tags which communicate with the Ctrack Solo installed in the vehicle. Using unique ID numbers each ISIS tag is easily traced on the ISIS Inventory system which is used in conjunction with Ctrack Online and Ctrack MaXx fleet management tracking software which gives real-time visibility of cargo and vehicles. Fleet and asset security is further enhanced with real-time visibility of vehicles, along with a host of features, but most importantly safe transportation of valuable assets using ISIS tags.
Real-time journey management is available to customer where tamper alerts are received using GSM. ISIS offers users end-to-end control over their consignments. Errors are reported immediately, reducing operational inefficiencies and minimizing losses through pilferage or operational negligence. Through this new technology offering, companies may also plan, load, tag, reconcile and track contents during transit through to final delivery, and issue instant proof of delivery to their customers.
Cash in Transit (CIT), high value goods such as art, expensive wines or other discerning assets can be tracked individually in their case or packaging, giving an additional level of security and tracking on-top of Ctrack's current bespoke fleet management solution.
"ISIS is able to extend its offering to a host of other industries, such as pharmaceutical and medical industries who need to track temperature sensitive products like life-saving organs for transplant during its transportation," says Mark Rousseau, Chief Operating Officer for Ctrack. "Should temperatures drop to a certain level within the tote-box, an alarm triggers and immediate action to remedy can be taken to save the sensitive content" continues Mr. Rousseau.
The product was been launched on 1 October 2012 in Asia, with a roadmap for global expansion over the course of 2013.
At the product launching Mr. Adrian Ng, Group Managing Director Mega Fortris Group commented "we are very excited by ISIS and what it will deliver to customers who have been asking us to provide a solution beyond simple security seals or GPS tracking. Going forward our customers can offer their endusers value added services in real time because of ISIS."
About Ctrack:
Ctrack is a JSE company specialising in fleet management and vehicle tracking for a global client base. With more than 25 years of experience, Ctrack is recognised as a world-leading provider of advanced machine-to-machine communication and telematics solutions that adds value to this global base of customers with mobile assets.
Ctrack's end–to-end research, design, development, manufacturing, sales and support of customised solutions for customers is serviced by a global network of staff and team members in more than 50 countries through the Ctrack brand. The company's technology and electronic division designs and develops a robust range of asset management and monitoring systems using GPS satellite positioning, GSM cellular communication systems and other advanced communication and sensory technologies. The result is innovative and advanced machine-to-machine communication that provide Ctrack customers with 24x7x365 information and monitoring of their mobile assets that help them to achieve operational efficiencies and cost reduction targets.
Operations span six continents, with over one thousand employees and more than 650,000 systems sold.
About Mega Fortris:
Mega Fortris is a specialist design company and one of the largest security seal manufacturers in the world. Their comprehensive range of high quality security seals range from conventional mechanical seals to RFID-enabled electronic seals, and are all purpose built. Together with Mega Fortris, Ctrack has built a world-first tracking solution called ISIS (Integrated Security Intelligent Solutions).