OUTsurance partners with Movember to raise awareness around men's health issues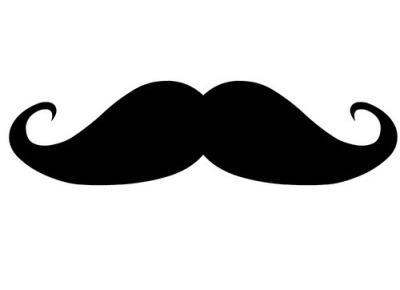 CENTURION, 23 October 2012 – OUTsurance Life Insurance recently partnered with Movember South Africa to help create awareness around men's health issues, with specific reference to testicular and prostate cancer.
The Movember initiative first started in Australia and has since become a worldwide phenomenon. In 2011, more than R949 million was raised globally for the fight against cancer, with more than 854 000 people (men and women) worldwide doing their bit to create awareness around men's health issues.
Peter Cronjé, Head of Marketing at OUTsurance says that "we're extremely proud of partnering with Movember, especially when it means that we can play some small part in raising awareness around such an important health issue. We know that many men in SA think that Movember is all about growing a moustache just for fun. We believe that we can educate these guys that there is a more serious side to it too. We want them to not just grow, but to register and grow and raise funds. Movember is about having fun as well as starting a conversation about men's health issues.
"We'd like to appeal to each and every South African guy to visit http://za.movember.com and register before the end of October. You'll receive your own Mospace webpage where your family, friends and colleagues will have the opportunity to donate money to CANSA SA and also cheer you on throughout the various stages of the 'moustache-growing process'.
"Ladies are also encouraged to visit the website and register – and, even though they won't be able to grow a moustache themselves, they can still help raise awareness around this issue, help raise funds and most definitely get their husbands, boyfriends, brothers and friends to register and receive a Mospace page of their own.
"In addition, we're prepared to donate R200 to CANSA SA for each and every registered Mo-brother or Mo-sister who gets an obligation free life insurance quote from us."
Movember registrants should start the month clean shaven and then must grow and groom their moustache over the course of the month. At the end of November, all registrants (Mo Bros and Mo Sistas) have the opportunity to attend one of the glamorous gala events that will be held around the world – or they can throw their own Movember party.
All funds raised will be donated to education, research, awareness and survivorship programmes run by Movember and the Cancer Association of South Africa (CANSA).
For more information on Movember, please visit http://za.movember.com/
OUTsurance has established itself as the leader in the direct insurance market offering car insurance, home insurance and business insurance. OUTsurance expanded its product offering into the life insurance market, offering cover in case of death, disability or critical illness. For awesome service and affordable insurance premiums that will suit your budget, get an insurance quote from OUTsurance.