Amazing skills at high risk flying by South African air show pilots caught on Camera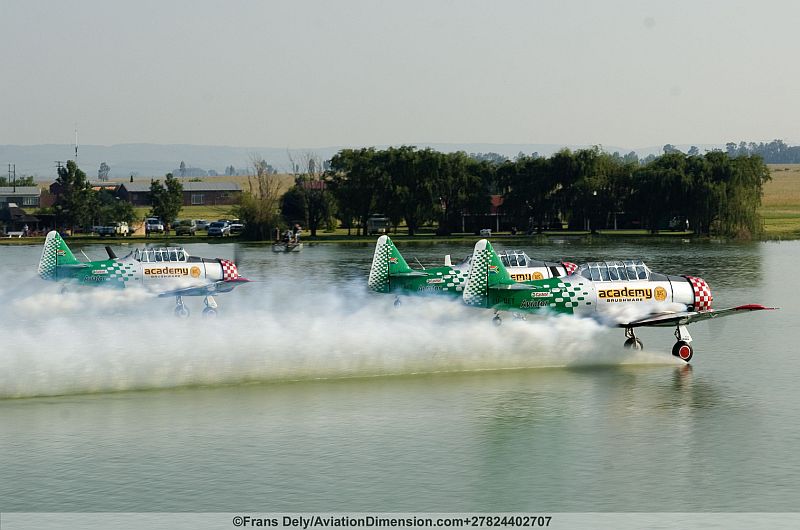 We have previously discussed insurance and extreme sports activities such as mountain climbing on this blog. A good friend emailed some photos of high risk flying by some of the most skilled pilots in South Africa and we would like to share these photos.
Early morning anglers were treated to the spectacle of four T6 Harvard aircraft from The Flying Lions Aerobatic Team water-skiing across the Klipdrift Dam near Johannesburg, South Africa.
Arnie Meneghelli from Academy Brushware, owner of the aircraft, had this to say, 'What we did today I believe is a world first. It illustrates that South African air show pilots are amongst the best in the world.'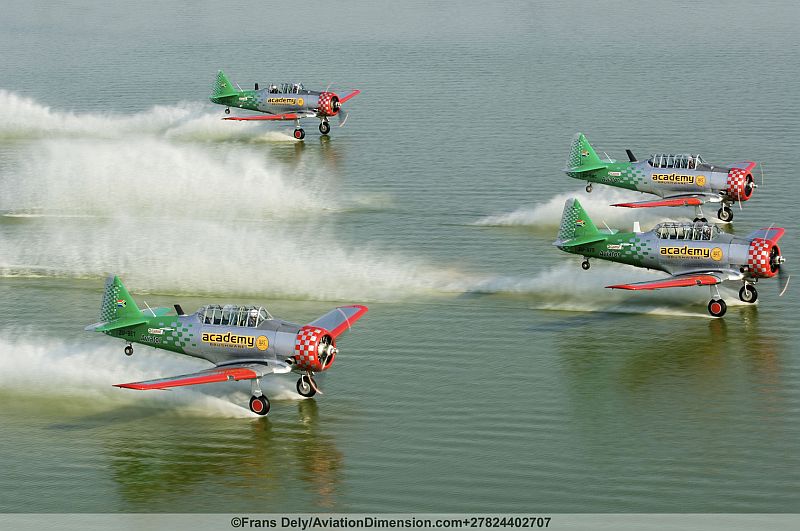 This unusual act, approved by the South African Civil Aviation Authority (CAA), and supported by Castrol Aviation, was meticulously planned and took place under the watchful eye of divers and paramedics that were on site.
Extremely skilful even looking ahead…
But doing it while keeping formation… WOW!!!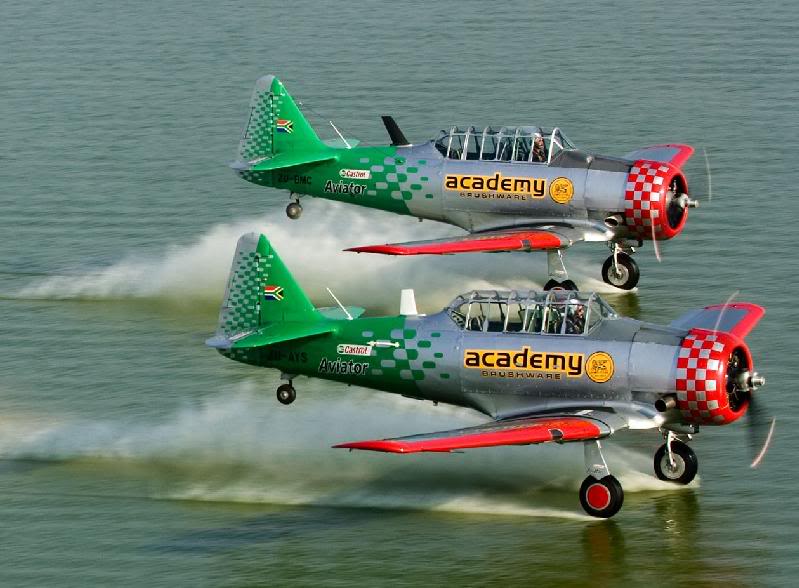 This was pretty daring.
Just one little ripple or downdraft, etc., and it would all be over!