Men rescued from flooded UMzimkhulu River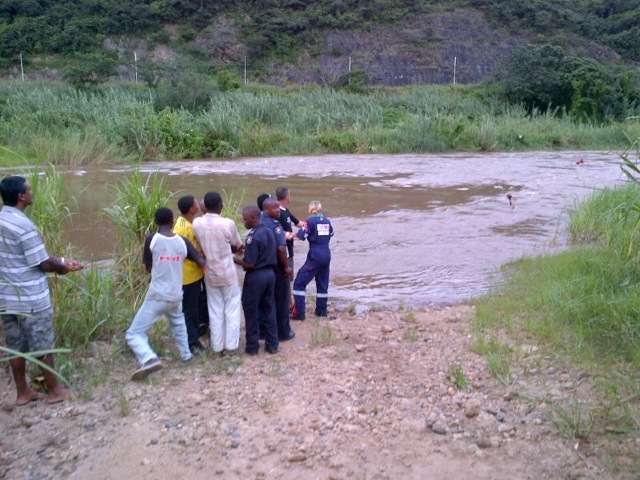 Two people were rescued from the flooded UMzimkhulu River near Port Shepstone late this afternoon. Reports indicate that the men crossed the river this morning to fish from an island, with the severe inland rain the river flooded trapping the men on the island.
Netcare 911 paramedics and the S A P S search and rescue arrived at the scene at around 17h30. Two S A P rescue swimmers crossed the flooded river with ropes to secure to the stranded men.
Rescue members, paramedics, and bystanders pulled the men back to safety; after they were examined it was found that the men escaped uninjured and that they were in good health.