HI-Q takes Road Safety serious as Durban installs their first shock absorber testing machine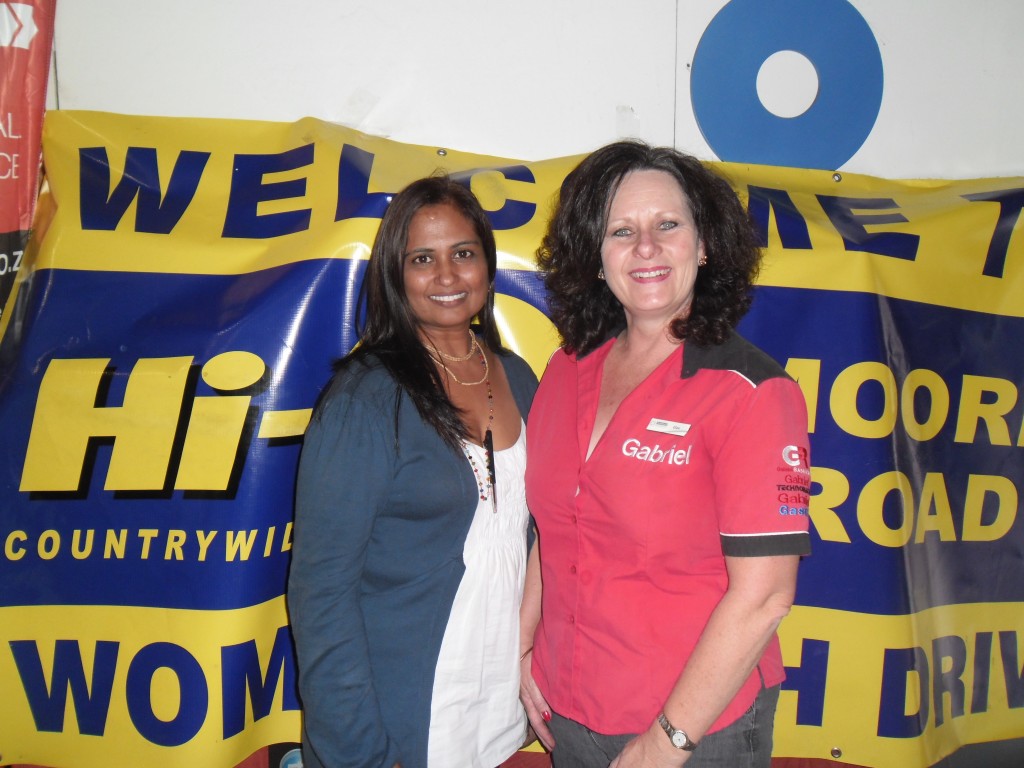 Hi-Q Moore Road, Durban has become the first fitment centre in KZN to purchase the new Gabriel shock absorber suspension tester. The suspension tester is aimed at the general passenger vehicle market for testing shock absorbers and suspension systems.
"Hi-Q has been operational since 1999. At Hi-Q Moore Road we are like one big family. Our service to our customers and their safety are of utmost importance," said branch manager Usha Govender. Hi-Q Moore Road is a multi-fitment and multi-branded centre, specialising in exhausts systems, suspension and undercarriage work, batteries, brakes and all quality makes of tyres.
"We fit trusted brands and go beyond the call of duty to ensure customer satisfaction. Adding to further enhancing our customer service, we purchased an accurate reliable shock tester from Gabriel," she said. "Because February is the month of love, we will be giving our customers a Valentines gift when they have their shocks tested and fit Gabriel shocks during Valentine's week."
Sean Staley, divisional head – Gabriel, said that Gabriel started investigating the suspension testing market more than three years ago but was unable to find a solution that exactly fitted the South African environment.
"We narrowed the search down to two international companies. After an extensive evaluation we selected one of the world's most advanced systems and for 12 months worked with local retail stores and overseas engineers to deliver an effective retail solution including customised software and reporting capabilities," he said. The system provides a report of the state of the vehicle's shock absorbers and recommendations on replacing faulty shocks. The report is customised to meet each workshop's requirements. It is colour-coded with graphic representation.
"Gabriel's aim is to make shock and suspension testing for its workshop clients easy and hassle free and provide a comprehensive and accurate alternative to current equipment on the market that utilise the traditional 'bounce' test," he said.
"In what is believed to be a first, Gabriel has included its entire parts list for the South African car park into the database recommending the part number for the vehicle as well as alternate part numbers. This coupled with the quotation format enables retail staff to easily quote on the correct part and help conclude the sale quicker," said Mr Staley. This programme will be linked to a national safety and education campaign for consumers and the retail trade to identify worn shock absorbers known as SafeZone 2.6.
Gabriel's Safe Zone 2.6 project is a safety programme aimed at educating people about vehicle and passenger safety and responsible driving. The name Safe Zone 2.6 is based on road tests performed on an average passenger vehicle travelling at 80km per hour with good shock absorbers compared to a vehicle with worn shocks.
Good shocks will stop a vehicle on average 2,6 meters sooner than a similar vehicle with worn shocks, said Mr Staley.
"The Gabriel Safe Zone 2.6 programme objectives at retail level are to create a simple unified two-way value proposition for each retail outlet and educate the consumer and retail outlets on the importance of drivers regularly checking their shocks," he said.
About Gabriel:
Gabriel is a division of Control Instruments Automotive, a wholly owned subsidiary of the JSE listed Control Instruments Group. Control Instruments Automotive holds the manufacturing and distribution rights to the Gabriel range of shocks, struts and cartridge products for Sub-Saharan Africa.
Gabriel is now in its 76th year in South Africa. The company manufactures shock absorbers for most vehicles.
Gabriel was originally imported into SA in 1935. During that time, the company has introduced a number of world-first designs that were subsequently manufactured in plants worldwide.
Also view:
Gabriel Safari HDP Shock Manufactured In South Africa For Heavy Duty Performance Requirements
Shock Absorbers and Safety on the Road
Shock Absorbers and Safe Driving