Tap-i-Fare solution demonstrated today at SABOA Conference to benefit safety of commuters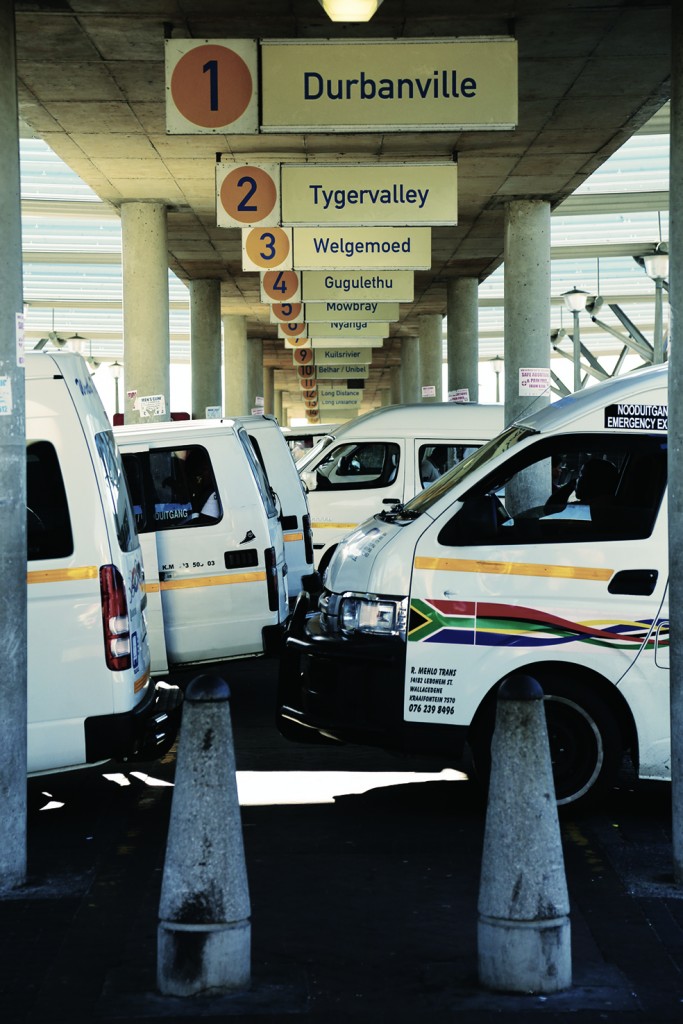 Even though around 40% of South Africans use private vehicles to, and from work everyday, public transport is still a reality for most South Africans. It is reported that more than 30% of South Africans use mini-bus taxi's to get to their daily destinations, whilst traditional bus use has dropped significantly over the last decade with almost 10% of all South Africans using this mode of transportation, daily. Trains have become ever more popular in the public eye with the Gautrain launch in the last quarter of 2011, but not everyone has access to this luxury speed train that only operates between Tshwane and Johannesburg.
For most low- to medium- income households, the logistics around getting to and from their place of work is still, at times a challenge. But ensuring transparent and accurate control of financial income through fare collection has been an almost impossible challengewithin the public transport industry.
With more than 2,5million commuters making use of the mini-bus taxi's daily, in some instances as much as 40% of operators revenue is acknowledged to be lost on a regular basis.In addition, security for passengers remains an ongoing problem. Tap-i-Fare, our public transit technology product powered by Ctrack, is set to change this for the transport industry by giving owners and operators the ability to safeguard their asset/s and profits, while offering security and convenience for commuters and maintaining real-time visibility of their assets supported with our TAP-I-FARE™ mobile application at the same time.
Both EMV (Europay, Mastercard and Visa) and SA Government legislation compliant, the Tap-i-Fare prepaid contactless payment system is interoperable and intermodal across the National Payment System. It offers both operators and commuters total convenience, security and transparency for the first time, with a reduction of fraud and greater security for the offline processing of transactions.
The Tap-i-Fare system collaborates with Ctrack's renowned fleet management system, allowing real-time visibility of vehicles, along with a host of features including notifications regarding speed, fuel consumption, driver and vehicle behaviour and route monitoring. Not only does this facilitate a safer driver behaviour culture, but it also keeps the vehicles secure and always visible either through online, or mobile software on your cellphone.
The system allows payment for public transport trips with a smart card instead of cash. The Tap-i-Fare payment system involves a prepaid bank issued smart card and functions very similar to prepaid airtime vouchers. The system is easy to operate, as the driver simply needs to switch the vehicle on and the fares and routes are pre programmed and managed from the back end; therefore reducing third party system intervention. As commuters enter the vehicle, they tap their smart card on the reader and the fare is deducted from the card.
The operator receives financial transactional information via email and SMS, and monies are transferred to the operator's bank account. These payments can be done daily, weekly and or monthly.
Commuters are guaranteed peace of mind by not having to carry or handle cash, and the simple "tap" system means even their Tap-i-Fare card is in sight for the shortest time possible. Commuters may also use their Tap-i-Fare card to purchase goods, in the same way a debit card is used. Because the card is prepaid, it allows users to plan and control their finances better.
The system was successfully launched in Cape Town inner city on the V&A route, in Kwa Zulu Natal a contract for 6000 mini-bus taxi's has been secured and is ongoing. The North West province will also see a launch of the Tap-i-Fare system in the mini-bus taxi's by mid 2013, and further the system has already seen popularity in neighbouring countries such as Lesotho.
Fleet security is enhanced with Ctrack's proactive 24/7/365 vehicle monitoring, and other alerts such as geo-fencing meaning your fleet is exactly where it's meant to be at all times: being as profitable for you as possible.
"The value of using contactless smart cards in mass transit fare systems is already well documented—passenger convenience, speed of boarding, reduced dwell times, more management informationand greater fare policy flexibility," says Pierre Bruwer, Managing Director of Integrated Fare Collection Services (Pty) Ltd.
As a result, transit agencies worldwide have implemented contactless smart card fare payment systems, typically stored-value or stored-pass implementations in which the card holds a fare product or cash value that is updated with each use of the card.
With the advent of open contactless payment systems from payment brands and bank card issuers, transit agencies see an opportunity to improve customer service and operating efficiencies by reducing their role as a payment media issuer and transaction acquirer and acting more like a retail merchant.
Both Ctrack and Tap-i-Fare is attending the 2013 South African Bus Operators' Association (SABOA) national conference and exhibition at the CSIR Conference Centre in Pretoria. SABOA has become known and respected as the voice of the bus industry and represents its members at national and provincial level with government, fulfills a watchdog function regarding policy and legislation, facilitates training for its SMME members and negotiates benefits for its members.
About Ctrack:
Ctrack is a JSE company specialising in fleet management and vehicle tracking for a global client base. With more than 25 years of experience, Ctrack is recognised as a world-leading provider of advanced machine-to-machine communication and telematics solutions that adds value to this global base of customers with mobile assets.
Ctrack's end–to-end research, design, development, manufacturing, sales and support of customised solutions for customers is serviced by a global network of staff and team members in more than 50 countries through the Ctrack brand. The company's technology and electronic division designs and develops a robust range of asset management and monitoring systems using GPS satellite positioning, GSM cellular communication systems and other advanced communication and sensory technologies. The result is innovative and advanced machine-to-machine communication that provide Ctrack customers with 24x7x365 information and monitoring of their mobile assets that help them to achieve operational efficiencies and cost reduction targets.
Operations span six continents, with over one thousand employees and more than 650,000 systems sold.
Also visit the following sections: