Formula 1™ Triple World Champions Infiniti Red Bull Racing join the Top Gear Festival grid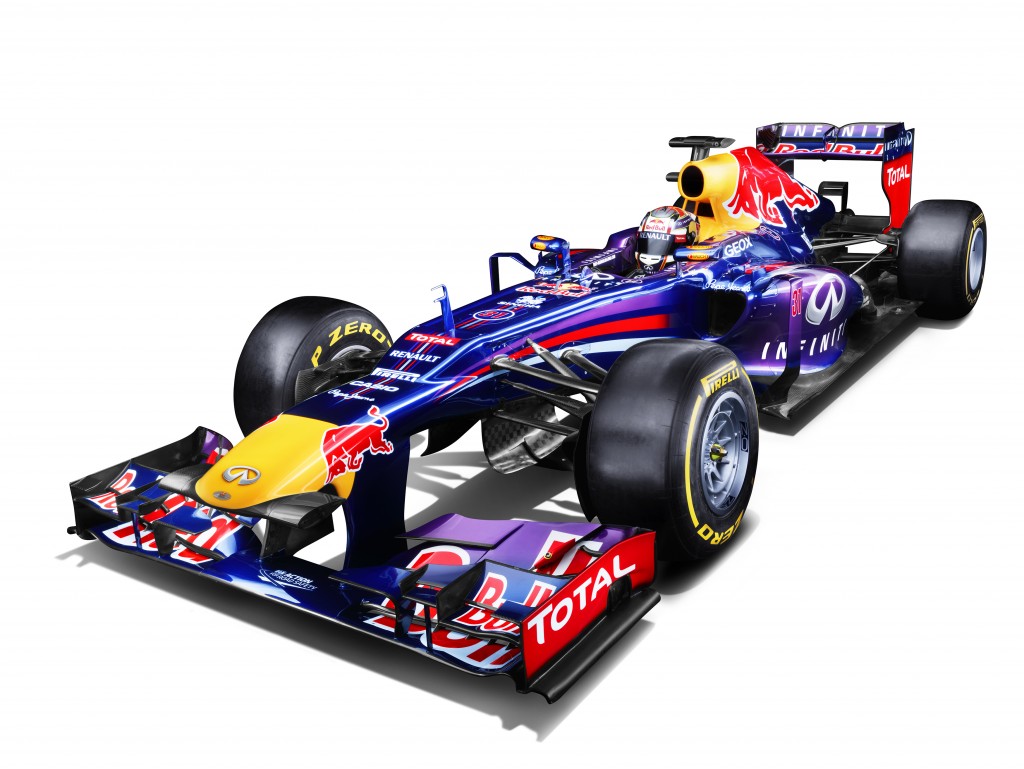 Undoubtedly one of the highlights of last year's event, Top Gear Festival is proud to announce that this year motoring fans will once again be treated to an epic Formula 1TM display, this time with the triple World Champions Infiniti Red Bull Racing and its hugely successful, record-breaking RB7 car.
Tipped as one of the hottest young talents in motorsport, the RB7 will be driven by highly acclaimed Red Bull Junior Team member, António Félix da Costa. The RB7 raced in 2011, helping the team to defend its 2010 World Championship titles and win the 2011 Drivers' and Constructors' World Championships. The RB7 took pole position for 18 of the season's 19 races – a new record in Formula 1TM and went on to win 12 races achieving three one-two finishes in 2011. The car also set 10 fastest laps over the season; the most the team has ever achieved in one year.
With a top speed in excess of 330kph, Félix da Costa will be taking the RB7 to the new and improved Top Gear Festival Street Circuit. The new layout promises even more excitement with greater overtaking possibilities and improved viewing opportunities. Christian Horner, Infiniti Red Bull Racing Team Principal commented, "We're delighted to be taking part in the Top Gear Festival. The team are looking forward to bringing Formula 1 to the South African fans and to putting on a great show on the newly designed street circuit."
Tens of thousands of fans are expected to enjoy the Formula 1TM display at this year's festival which forms just part of a full day of activities in and around the Moses Mabhida Stadium. Further street circuit highlights include two-time Formula 1TM champion, Mika Häkkinen, the Franschhoek Motor Museum 90th Le Mans Tribute along with some very special "Grudge Matches" – and Power Laps with Top Gear's mystery racing driver The Stig. Also, for the first time ever at Top Gear Festival, South Africa's very own Giniel de Villiers will showcase his Red Bull Toyota Dakar rally car.
The Top Gear Festival will take place from June 15-16, 2013 at Durban's Moses Mabhida Stadium.
Tickets are on sale now and range from the Basic Ticket at R250 to R2 100 for an Ultimate Package. For more information on ticket prices or to book, visit www.topgearfestival.co.za. For travelling Top Gear enthusiasts and guests, there is a full range of travel packages, from self-drive packages and luxury coach packages to flight packages, which include travel, and accommodation on a B&B basis in a Tsogo Sun 3 star or 4 star Hotel.
For more information on packages, visit
www.topgearfestival.co.za/tickets/travel-packages or www.edusport.co.za
*Check out Top Gear Festival SA on Facebook
(http://www.facebook.com/topgearfest);
Twitter(@topgearfestsa) and our website www.topgearfestival.co.za
About Top Gear Live
Top Gear Live is a joint venture between BBC Worldwide and Brand Events UK.
The live events offer an exciting variation on more traditional motoring events.  Top Gear Festivals* include elements such as Motoring Theatre which incorporates the drama of film and theatre with the thrills and spills of stunts and special effects; Track Action including Stig power laps, head-to-head racing, supercars, drag racing & celebrity race challenges; Exhibition Areas – packed with supercars, classic motors and motoring memorabilia as well as other features.
Since 2008 Top Gear Live events have entertained over 1.5 million fans in 20 cities around the World and we are proud to be bringing this event to Durban, South Africa for the second time.
*Festival content varies by Country
About BBC Entertainment
BBC Entertainment (DStv Channel 120) showcases the very best drama, comedy and light entertainment from the BBC and leading UK production companies. BBC Entertainment airs the brand new series of Top Gear exclusively in South Africa. Top Gear is on the channel on Wednesdays at 20.00 CAT.
About BBC Worldwide
BBC Worldwide Limited is the main commercial arm and a wholly owned subsidiary of the British Broadcasting Corporation (BBC). The company exists to maximise the value of the BBC's assets for the benefit of the licence fee payer and invest in public service programming in return for rights. The company has six core businesses: Channels, Content & Production, Sales & Distribution, BBC Magazines, Home Entertainment and Global Brands. In 2009/10, BBC Worldwide generated profits of £145 million (operating profit before specific items) on sales of £1074 million (including Group revenue and the Group's share of joint-ventures' revenue).
BBC Worldwide was awarded with the Queen's Award for Enterprise in April 2009. This prestigious award for International Trade recognised the company's substantial growth in overseas earnings and its commercial success at outstanding levels, based on 3 years' trading results, which benefit the UK creative industries and ultimately the licence fee payer.
For more information please visit www.bbcworldwide.com
About Shell V-Power
Shell V Power is designed to improve performance in any car that you drive. Its unique double action formulation is designed to actively clean your engine and protect vital engine parts to help deliver a more powerful performance.
Shell V-Power is formulated to deliver improved performance through advanced technology.
Shell V-Power contact a powerful cleaning technology, developed to help enhance everyday driving performance and responsiveness. Its unique double action formulation is designed to actively clean your engine and protect vital engine parts to help deliver more powerful performance.
Shell V-Power is formulated to prevent build-up of power-robbing inlet valve deposits and help remove any that have been left behind by other fuels. This turns the engine more freely, helping your engine to breathe easily and aids in the transfer of energy from the fuel to the wheels more efficiently.