Prisoners contributing to society by refurbishing school desks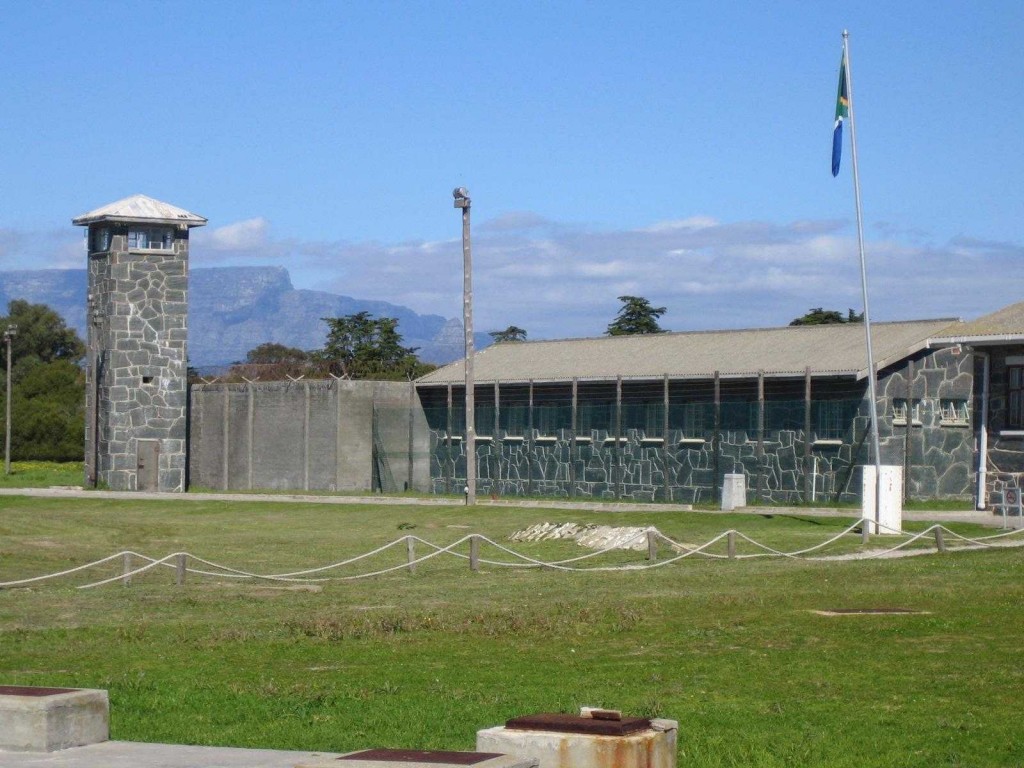 Correctional Services Minister Sibusiso Ndebele will hand over desks refurbished by offenders, and computers, to Nozizwe Public School on Tuesday, 14 May 2013.
Details of the event are as follows:
Date:                     Tuesday, 14 May 2013
Venue:                                 Nozizwe Public School, Khuma, Stilfontein, North West
Time:                     11h30 for 12h00
We wish to request media attending the event to please confirm attendance by sending their full names, ID or passport numbers, media house, mobile number and email address, preferably by no later than 11h00 on Monday, 13 May 2013, to Sarie Peens at Sarie.Peens@dcs.gov.za or 082 331 3556.
Offenders across the country are giving back to communities, and demonstrating remorse for the crimes they committed.
On 26 April 2013, Western Cape Correctional Officials handed over a house, renovated by offenders, to an impoverished family. Christopher Bekisi (33) from Gugulethu, Cape Town, has been confined to a wheelchair, after suffering a spinal cord injury. Due to the severity of his injury, he is unable to take care and provide for himself. He shares a house, at no. 12 Khweza Street, NY 82, Gugulethu, with his grandmother and mother who are unemployed. When the DCS Western Cape Regional Commissioner, and officials with disabilities, were made aware of Bekisi's plight, they visited his home and found it dilapidated and not conducive for a person with disabilities. The wheelchair that Bekisi was utilizing was not assisting his condition; the ramp was makeshift and hazardous; entry to the home was a challenge, as the wheelchair could not pass, or fit, through the doors; the bathroom was in a bad state, inaccessible and not disable-friendly; overall, the condition of the house was appalling. Shortly thereafter, inmates, supported by physically challenged officials, commenced with renovations to the house.
On 22 April 2013, KwaZulu-Natal Premier Dr. Zweli Mkhize handed over a house, which was revamped by offenders, to 118-year-old Themba Mkhize in Ezakheni near Ladysmith. Officials and offenders from DCS: Glencoe Management Area renovated the house completely, including tiling, re-roofing, installing built-in cupboards, painting and plastering.
On 20 April 2013, Minister Ndebele visited Mzwilili Junior Primary School in Umlazi in KwaZulu-Natal, where the body of 8-year-old Nonjabaulo Sabela, who was brutally raped and killed, was found. At the school, 17 parolees and probationers, as well as four Correctional Officials, from DCS: Durban Management Area, have been assisting with cutting the grass and trees, clearing the bush and cleaning the school yard.
Offenders have made similar contributions in other parts of the country. On 18 July 2012, Minister Ndebele handed over a house in Naledi, Soweto, where offenders assisted with painting, tiling, gardening and food parcels. The occupant of the house, now 47 years of age, ran away from his family when he was 15-years-old.It is alleged that during that period he resided with other street kids in the vicinity of Lenasia. He returned back home in March 2012, more than 30 years later, to an empty house and was informed that all his family members had passed away. He was supported by community-based organization New Soweto Community Projects, and his rehabilitation was monitored as he was assisted to settle in the house.