Correctional Services Minister says rehabilitation and reintegration is central to imprisonment.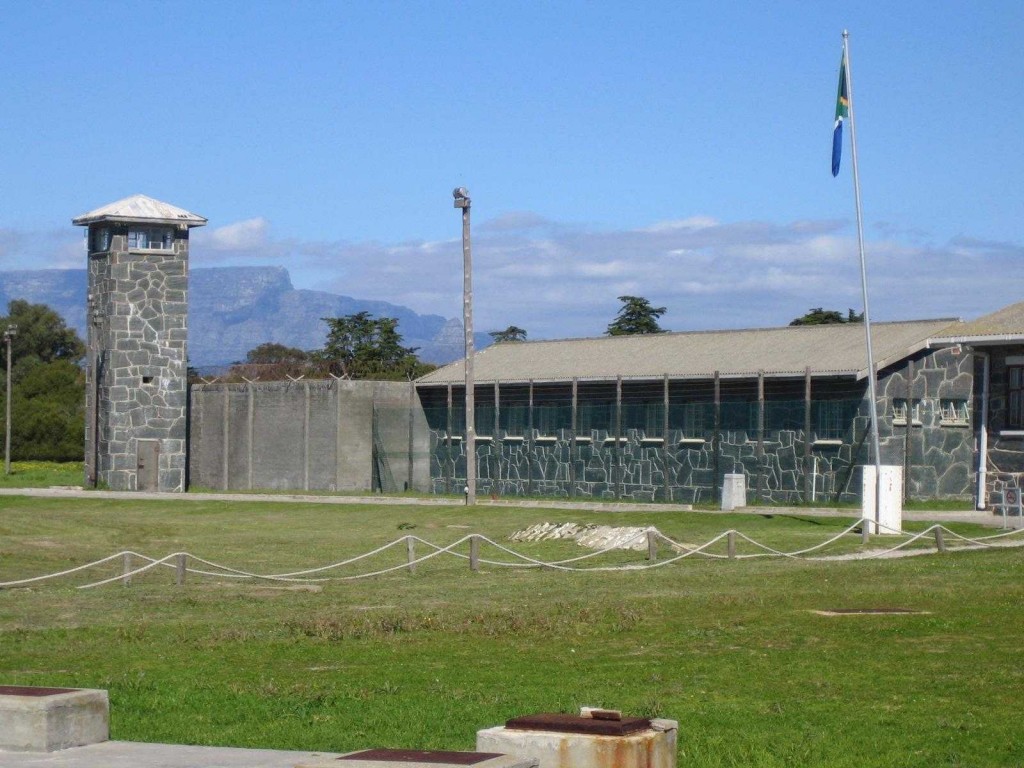 Correctional Services Minister Sibusiso Ndebele says rehabilitation and reintegration is central to imprisonment.
Addressing the National Council of Provinces (NCOP) today (4 June), during the Department of Correctional Services (DCS) budget vote policy debate,  Minister Ndebele said: "Last Monday (27th May), as part of the launch of the Western Cape Arts and Craft Gallery at the Goodwood Correctional Centre, we also launched Volume One of a poetry series by offenders entitled 'Unchained'. Allow me to quote a stanza from the poem 'Prison', by offender Sebolelo Shabangu:
'Silly of you if you chose to self-destroy;
'Some come in destructed and come out reconstructed;
'Though a stumbling block I chose to make them stepping stones;
'I salute you prison;
'You reconcile, you rehabilitate, you correct and even reintegrate.'
"Central to imprisonment is not the removal of a person from normal unhindered membership of society. It is not just the grim and stoical doing time. It is not even regret and remorse. What is central is rehabilitation and reintegration as a better human being. Society and corrections can do much in this regard, but everything depends on what the offender does. An offender must use their time in a correctional centre to discover their real talents and capabilities. At least 95% of those incarcerated will return to society after serving their sentence. We are turning our correctional centres into centres of learning. Offenders must read, study and work. We must impact the hearts, heads and hands of offenders.
"According to the latest National Offender Population Profile (September 2012), the major crime categories were economic, aggressive, sexual and narcotics. Gauteng had the largest share of the sentenced offender population at 23.21%, while the Eastern Cape had the lowest (12.14%), KwaZulu-Natal (18.76%), the Limpopo/Mpumalanga/North West (LMN) region (15.7%), the Northern Cape/Free State region (15.07%) and Western Cape (15.41%). In terms of un-sentenced offenders, Gauteng had the highest number (28.81%) while the LMN Region had the lowest (11.25%), Eastern Cape (12.17%), KwaZulu-Natal (18.85%), Northern Cape/Free State (11.34%) and Western Cape (21.59%).
"Numerous rehabilitation and reintegration programmes are being rolled out in provinces. In Gauteng, learners in conflict with the law are taken on tours to correctional centres as a crime prevention measure; inmates, parolees and ex-offenders are utilized to intensify crime awareness campaigns at schools, encouraging learners to pursue a crime-free life; through the Organic Crop Circles Project, offender labour is utilized to encourage communities to feed themselves; at schools in the Soweto and Johannesburg South areas, produce is  supplied to school feeding schemes; at the Helen Joseph hospital, parolees/probationers serve as administrators and porters assisting patients.; and through the Clean Sweep Jo'Burg Project, offenders clean the inner city (Jo'burg) including train tracks.
"In the Free State/Northern Cape region, offenders are utilised to clean state institutions such as schools and clinics; winters jackets are being sewn from off cuts, and handed to disadvantaged communities and street kids; land was donated by a member of the Edenburg community, and vegetables, planted and cultivated by offenders, are donated to disadvantaged community members; offenders are making coffins for families who cannot afford coffins; and officials donate, on an annual basis, school uniforms, and shoes, to Madikane and Louwryville Primary Schools.
"In the Eastern Cape, offenders were utilized to build Bomvini Primary School, Tolwana Senior Secondary School, Samson Primary School and Putuma Junior Secondary School; offenders are participating, and exhibit artwork, at the National Arts Festival at Grahamstown; in the Buffalo City Municipality, offenders clean, and cut grass, along the parks and streets; school shoes, and sanitary towels, were donated to schools in Lusikisiki; officials donated uniforms, and groceries, to Zanokhanyo Junior Primary School; and two bakeries are planned for the region.
"In the Western Cape, the house of a single mother, Ms. Bulelwa Gwavu from Mbekweni, was reconstructed by offenders, and officials, within two weeks after it was gutted by fire; in the Southern Cape, officials donated money, and offender labour was utilised, to construct a house for 56-year-old Mr. Andries Hendriks who is disabled; the Vulindlela Edu-Care centre faced closure but, after the intervention of DCS, offender labour was used to renovate the centre and it continues to be a safe haven for children; and in Porterville, DCS hosted a Golf day to raise funds for children suffering from cancer to travel to hospital and make life a bit more convenient for them.
"In the Limpopo/Mpumalanga/North West (LMN) Region, Monyuku High School benefits from a vegetable garden by offenders to the value of R80,000 a year; through the Arehodishaneng Cooperative, parolees run a chicken project that produces eggs, and meat, for the community to the value of R500,000 per year; several schools were renovated; the Vulingcondo Home for Orphans and Vulnerable Children has been adopted and a vegetable garden is maintained by parolees; Home Affairs offices in Barberton are cleaned by parolees; and in the last financial year, offenders gave back to communities, as part of restorative justice, to the value of more than R806,268.44.
"In KwaZulu-Natal, at this year's Royal Show in Pietermaritzburg, DCS was awarded first position in the 'Dairy Heifers' category; Premier Zweli Mkhize handed over a house, which was revamped by offenders, to 118-year-old Themba Mkhize in Ezakheni near Ladysmith; at Mzwilili Junior Primary School in Umlazi, where the body of 8-year-old Nonjabaulo Sabela, who was brutally raped and killed, was found, offenders have been assisting with cutting the grass and trees, clearing the bush and cleaning the school yard; and a copy of the novel, "KWAKUNGEKE KUBE NJE", was handed to its author, Celimpilo Cele, who is an inmate at Qalakabusha Correctional facility: this novel won the KwaZulu-Natal Provincial Literature Writing Competition, and was published by Oxford University Press," Minister Ndebele said.