How strong is your grip on the driving behaviour of your drivers?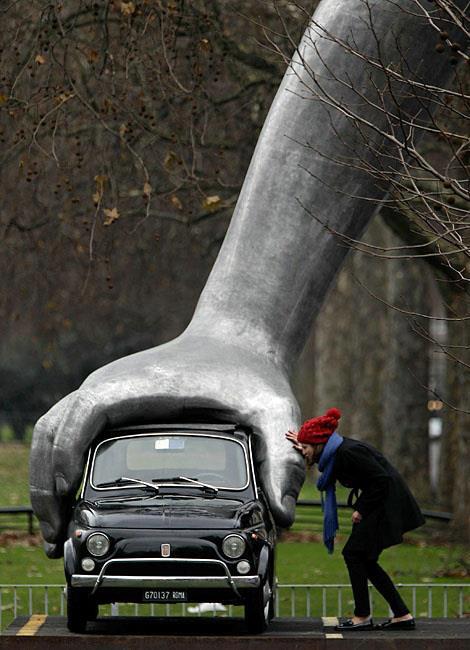 A very important part of effective fleet management is the ability to monitor the driving behaviour of drivers! Advances in vehicle tracking and fleet management technology now enable every vehicle owner to have a tight grip on vehicle safety and maintenance. It is not only the large trucking companies who have scientific data for driver ratings. With insurance telematics technology it is also possible for the smaller business owner to evaluate how his vehicles are driven on the roads!
On the Arrive Alive website we find detailed information on Insurance Telematics and Driver Behaviour Measurement. We would like to quote from Deon Du Rand on how technology  developed by Ctrack can make a difference:
"In most markets the vehicle usage patterns contribute more than 50% of the vehicle's risk and this is where we recommend an insurance company should start. These patterns can be determined from basic tracking information such as where, when (time of day/week), for how long, how far and at what speed the vehicle was driven. These are also the easier parameters to correlate with the traditional group based actuarial models. Ctrack provides the necessary information to allow the traditional and telematics rating models to co-exist or merge, while a new rating model is developed in parallel, being continuously optimised using the telematics information correlated with claims information.
It is our experience that a driver's behaviour, attitude and propensity to cause or end-up in risky situations on the road, can more than double the risk actually covered by the insurance company when based on usage patterns alone. Such skewed risk profiles will result in a mismatch between the calculated risk profile, required risk margins and the actual lost rate. Ctrack's ABCsTM and Driver Behaviour technologies were specifically developed to address these risks.
The Ctrack's ABCsTM (Acceleration, Braking Cornering and Speed) and Driver Behaviour technology allows an insurance company to move beyond the first generation rating and telematics solutions based on traditional vehicle tracking and location technology. While it is almost impossible for an insurance company to change the usage pattern of an insured vehicle (these are normally dictated by external and relatively fixed factors), Ctrack's ABCs™ allows risky driver and motoring behaviour to be monitored and changed. It has been shown that with suitable feedback and client interaction, one can significantly reduce the driver related risk factors, leading to a much improved risk margin as well as promoting overall safer and responsible driving."
For more information also view:
Insurance Telematics and Driver Behaviour Measurement with Ctrack