How will vehicle telematics empower the next generation drivers of connected cars?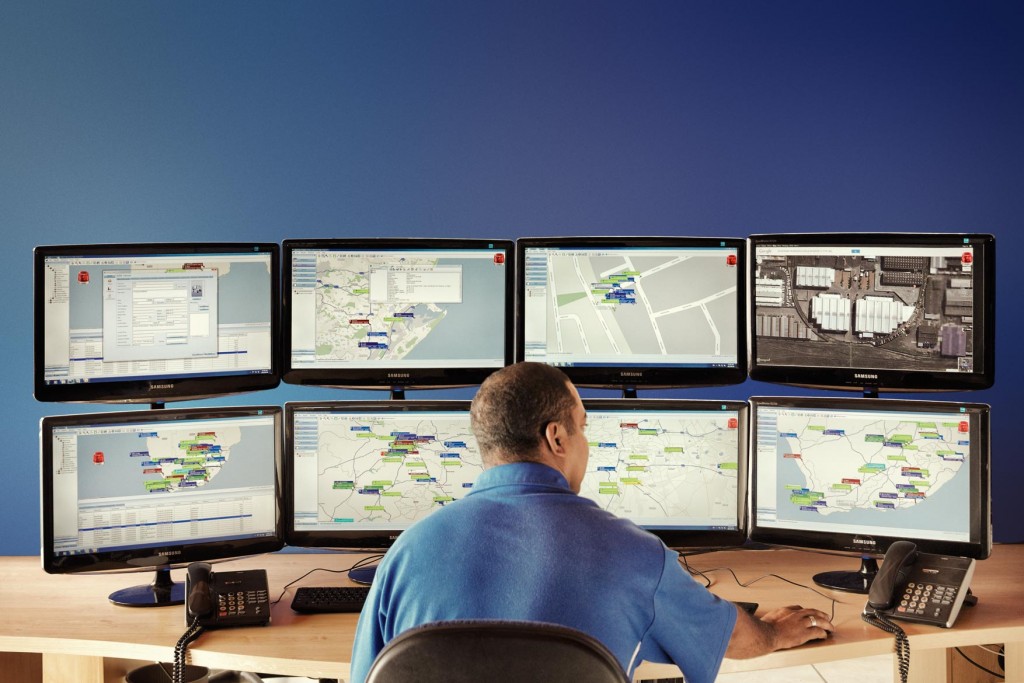 On the Arrive Alive website we find the following description of vehicle telematics:
What is Telematics and why should we take note?
Definition: The etymology of telematics, as determined by Automotive Telematics author and academic Dennis Foy, is from the Greek "tele" ('far away', especially in relation to the process of producing or recording) and ~Matos (a derivative of the Greek machinari, or contrivance, usually taken in this context to mean 'of its own accord'). As combined, the term "telematics" describes the process of long-distance transmission of computer-based information.
Under the broader meaning of telematics we could include the following:
The technology of sending, receiving and storing information via telecommunication devices in conjunction with effecting control on remote objects.

The integrated use of telecommunications and informatics, for application in vehicles and with control of vehicles on the move.

Telematics includes, but is not limited to Global Positioning System technology integrated with computers and mobile communications technology in automotive navigation systems.
Most narrowly, the term refers to the use of such systems within road vehicles, in which case the term vehicle telematics may be used. This use includes emergency warning system for vehicles, GPS navigation, integrated hands-free cell phones, wireless safety communications and automatic driving assistance systems etc.
It is clear that we are facing a continuous battle between on the one side greater connectivity on the road and on the other the need to avoid driver distractions and keeping the focus on the road! We need to consider how advances in communication and "connected" technology will be used in our cars and what the impact thereof might be on safety on the road as well! We are well aware of the benefits of telematics for the car insurance industry and the measurement of driving behaviour – but perhaps less aware of other developments in the field of vehicle connectivity.
Our friends from TelematicsUpdate shared a interesting webinar on the booming connected car industry.
BMW, the European Commission and Telenor Connexion took part in a live webinar to discuss how to implement key services for the booming connected car industry.
Satisfying consumer data demands, adhering to EU regulations and learning to collaborate with key OEMs were all discussed.
It is our pleasure to share this video: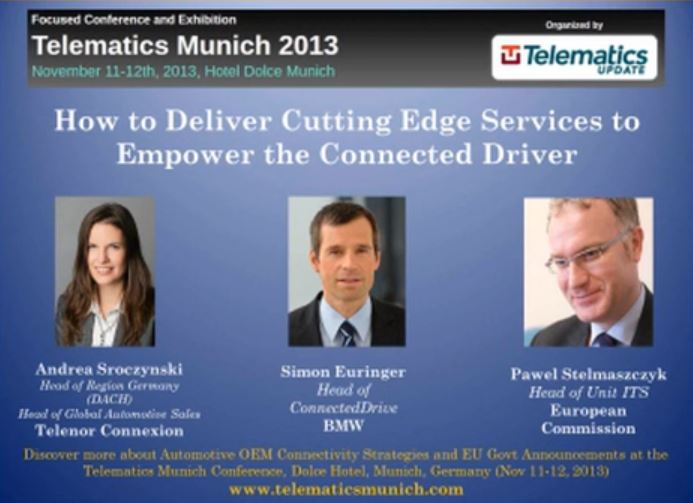 Also view:
Insurance Telematics and Car Insurance