Lettie's Ride described as a proud South African's 27 month, 43 000km bicycle expedition through Africa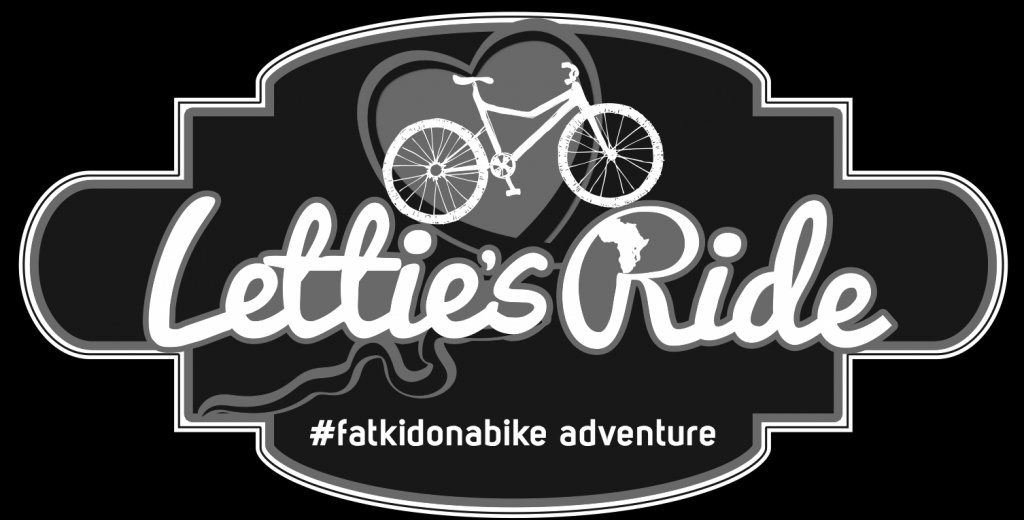 As Ron Rutland's website explains, Lettie's Ride is "a proud South African's 27 month, 43 000km bicycle expedition through every country on mainland Africa, and onto the 2015 Rugby World Cup in London. The expedition celebrates health, vitality, mobility, adventure, life and the #HumanSpirit". Ron Rutland, said explorer and self-dubbed Fat Kid on a Bike, sets off on the start of his journey this Sunday, 30 June 2013, at 7.30am from Cape Town's Green Point Stadium.
Inspired by past and modern day explorers, motivated by a life void of complications and rather one entrenched in the simplicity of the open road, and challenged to push himself beyond any physical and mental capabilities he has before – Ron plans to travel solo and unassisted from South Africa to England over the next 27 months on his bicycle.
His route is planned to pass through every single *African country over the next 27 months. Ron will cycle the remaining portion through the Middle East and across Europe to finish in time for the Opening Ceremony of the 2015 Rugby World Cup in England to support his beloved Springbok team.
With the start of the expedition mere days away, the intrepid and excited explorer had this to say. "It's been an amazing and chaotic last few months of preparation, and I've been totally overwhelmed by the support and 'willing along' spirit that I have received from so many quarters, both here in SA as well as abroad. So many friends have gone out of their way to contribute in every way imaginable, it's all been very humbling."
Ron's adventure has been made possible with the support of many. Title sponsor, Absa, has chosen to use Lettie's Ride and Ron's personal motivation as part of their Human Spirit campaign. "As Sunday looms large with the realisation that I only have a few nights left of knowing where I'm going to sleep for the next 800 days or so, and amid the chaos of last minute packing, I'd like to make particular mention of Absa's vision with their #HumanSpirit campaign, to which I look forward to contributing to in some small way as I meet people from all walks of life on my way through our wonderful continent."
Absa's Chief Marketing Officer Africa, Sizakele Marutlulle, says this overriding sentiment goes beyond the Springboks and rugby. "The human spirit is central to the way Absa does business. The idea is for us to be an inspiration to others, to be a motivation and to encourage people to excel. That's something we strive for day-in and day-out as an organisation – to help people achieve their ambitions." "We believe the human spirit is in all of us and we need to nurture it."
"I'm extremely privileged and grateful to have so many amazing ambassadors and companies supporting my expedition.  As well as Absa, Big Eye Branding, DHL, Discovery, Itec and other sponsors have helped get me to start the line.  I look forward to working with Francois Pienaar's MAD Foundation in running a successful fund raising campaign en route. Most of all, I will be sending positive vibes to Nix "Lettie" Haynes, the most courageous and brave human being who is fighting the hard fight against Cancer. She will be in my thoughts throughout the ride and is the inspiration behind the name of the adventure, Lettie's Ride."
To follow Ron's progress, view his planned route, interact with him as he rides and be a part of the journey, please visit www.fatkidonabike.com
Follow him on Twitter @RonRutland
*African country – Ron will travel through every country on mainland Africa.