Rescue Care celebrates Mandela Day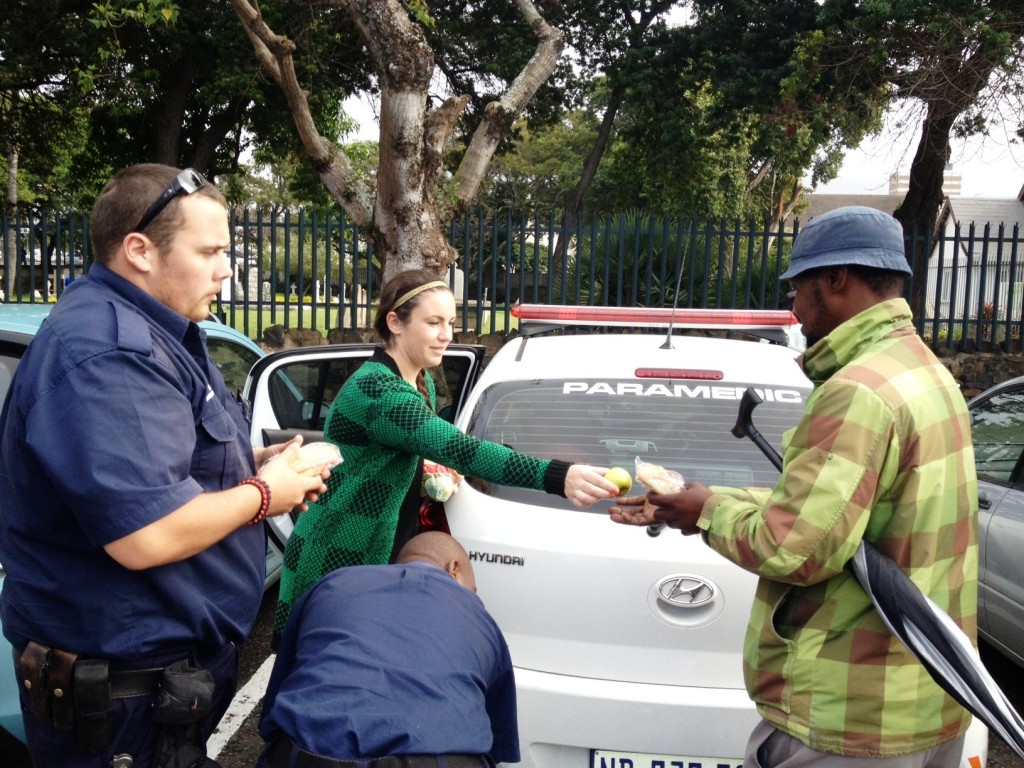 Rescue Care paramedics wanted to spend Mandela Day doing something for people who need it most.
Staff prepared Sixty Seven hot dogs and together with apples and sweets set off around Durban central to give the less fortunate a meal for the day. Paramedics visited local spots and fed the less fortunate. The joy on their faces told a 1000 words. Basic Life Support Paramedic Malusi Ndimande was quoted as saying "It is so sad to see these people go hungry everyday and we are so glad that today we could make a little bit of a difference in their lives."
Paramedics also visited Addington Hospital and King Edward Hospital and surprised the nurses with cake for their unit. This was just a little gesture to say thank you for all of their hard work.
Garrith Jamieson
Operations Director