Absa Currie Cup Human Spirit – celebrate like your heroes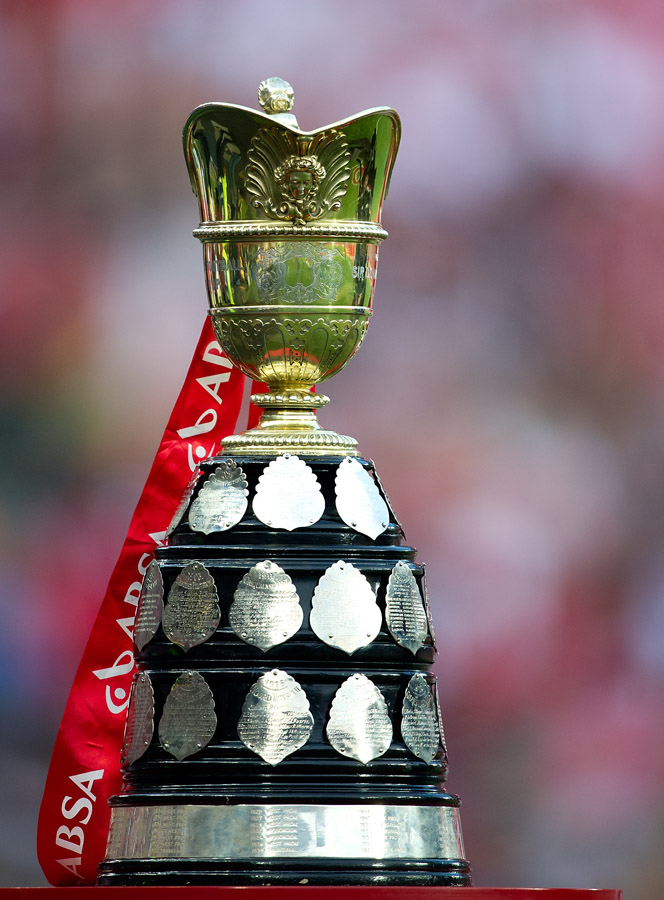 Absa will this year make the dreams of two die-hard rugby fans come true as they stand a chance to win the opportunity of a life time, to celebrate with their heroes at the Absa Currie Cup Final on 26 October 2013.
As the proud supporter of the oldest running rugby competition in the world, Absa will be rewarding loyal fans through the Celebrate like your Heroes competition.
The competition kicks off this week as part of the Absa Currie Cup Trophy Tour, which will see the cream of the crop of South African rugby travel to all six unions. The Absa Currie Cup's first stop on the Trophy Tour will be in Kimberley, the venue where it first started its journey as the most coveted prize in South African rugby back in 1891.
At each Trophy Tour event in Kimberley, Durban, Cape Town, Johannesburg, Pretoria and Bloemfontein players from the teams in those cities will be hosting signing sessions for their supporters. The players will take photos with their fans, sign autograph cards and merchandise. Fans will also have the opportunity of winning match tickets and other prizes at the activation.
Fans from each region are encouraged to attend these events as they will not only win prizes on the day, but through the Celebrate Like Your Heroes competition they could be celebrating with their heroes at the Absa Currie Cup Final. At each venue there will be a green screen photo booth for fans to have their photos taken.
Fans will hold the Absa Currie Cup aloft and the image will be super-imposed to make it look like they are celebrating with the captain of their supported team.  After fans have their photos taken they will be asked to enter their details at a touch-screen kiosk and be able to share these photos to Facebook and Twitter.
A winner will be chosen from entrants supporting each of the teams that make it to the Absa Currie Cup Final. Each of these winners and their partners will win an Ultimate Absa Currie Cup Final experience including:
Return flights to host city
2 nights 4 star accommodation
Team supporter merchandise
Money cannot buy experiences with trophy and Absa Currie Cup legends
Absa VIP hospitality including match tickets
Pitch access for anthems and post-match ceremony
The winner supporting the victorious team will receive the honour of carrying the Absa Currie Cup onto the field as part of the post-match handover ceremony.  The first time in the history of the Absa Currie Cup that a fan is bestowed with this honour.
Celebrate like your Heroes and stand a chance to celebrate with your heroes. Celebrating like your Heroes, that's the Human Spirit.
Details of Trophy Tours:
22 August – Kimberley (Pavilion Mall from 15:00 to 16:00)
29 August – Durban (Gateway Shopping Centre, Expo Xplore from 15:00 to 16:00)
5 September – Cape Town (Canal Walk from 15:00 to 16:00)
12 September – Pretoria (Venue TBC 15:00 to 16:00)
21 September – Johannesburg (Ellis Park Stadium from 15:00-17:00)
TBC – Bloemfontein (Venue TBC from 15:00 to 16:00)