Ctrack unveiled as the Easterns Titans franchise associate sponsor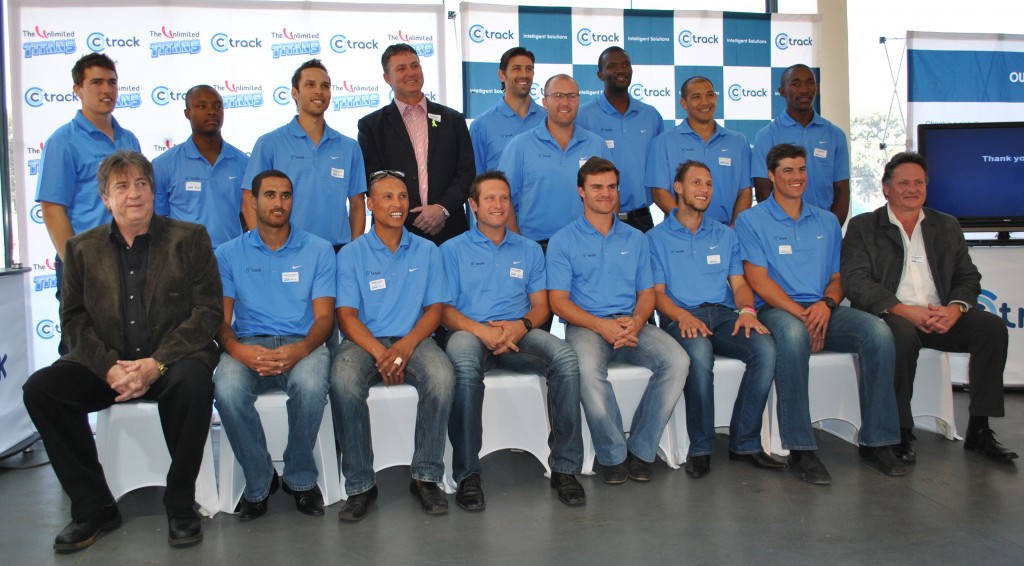 Ctrack, the wholly-owned subsidiary of JSE listed DigiCore Holdings Limited, today announced their partnership as an associate sponsor for the Titans Cricket Team. Ctrack, a vehicle tracking and fleet management company saw the need to invest in its operating community as the Titans are based in Pretoria, home to Ctrack and they saw the opportunity to support the local team.  Cricket is an evolving sport in South Africa and its popularity continues to increase with more than 7 million South Africans already interested and follow the sport and a huge fan base.  The sponsorship offers team association, stadium branding at SuperSport Park and hospitality opportunities for customers and partners
Ctrack branding will appear on the teams' kit for the first time at the eKasi Challenge which starts this Friday 23rd August at the Mamelodi Oval where the Unlimited Titans play the Lions.
"This is our first major sponsorship in sport and it is great to be supporting one of the most successful cricket franchises in South Africa. We believe this presents a solid opportunity for Ctrack to grow our consumer face", says Nick Vlok, Chief Executive Office at DigiCore, supplier of Ctrack.  In addition to the associate sponsorship, Ctrack has brought additional value to the Titans by providing vehicle tracking and stolen vehicle support to their vehicles.  Fleet management solutions will assist in managing the logistics around the team movements.
The Titans cricket team is the premier domestic team in South Africa and their home venues are at SuperSport Park (Head Office) and Sahara Park Willowmoore in Benoni. "We are really excited and thrilled to welcome Ctrack as the first ever associate partner to our team. It is an absolute pleasure to be aligned with such a good company and brand and I am sure the team will make them proud," said CEO, Jacques Faul. "We look forward to a very successful and rewarding association with Ctrack, now the public can track us everywhere," he continued.
Proud history of the Titans is entrenched on their top performance at all times; delivering world class sporting plays on the field. They have enjoyed a number of domestic successes in the past few years –resulting in many of the top players being selected at national level.
"The association with the team also aims to connect with its stakeholders communicating Ctrack's values which are Positive, Winning and Caring in line with the teams' attitude and performance", adds Nick Vlok.
About DigiCore and Ctrack
Ctrack is part of JSE listed DigiCore Holdings and specialises in vehicle tracking, fleet management and insurance telematics for a global client base. With more than 28 years of innovation, technical and implementation experience, Ctrack is recognised as a world-leading provider of advanced machine-to-machine communication and telematics solutions that adds value to this global base of customers with mobile assets.
Ctrack's end-to-end research, design, development, manufacturing, sales and support of customised solutions for customers is serviced by a global network of staff and team members in more than 50 countries. The company's technology and electronic division designs and develops a robust range of asset management and monitoring systems using GPS satellite positioning, GSM cellular communication systems and other advanced communication and sensory technologies. The result is innovative and advanced machine-to-machine communication that provide Ctrack customers with 24x7x365 information and monitoring of their mobile assets that help them to achieve operational efficiencies and cost reduction targets.
Operations span six continents, with over 1,000 employees and more than 700,000 systems sold.