Correctional Services announce that inmates helped produce 30 million kilograms of vegetables, fruit and meat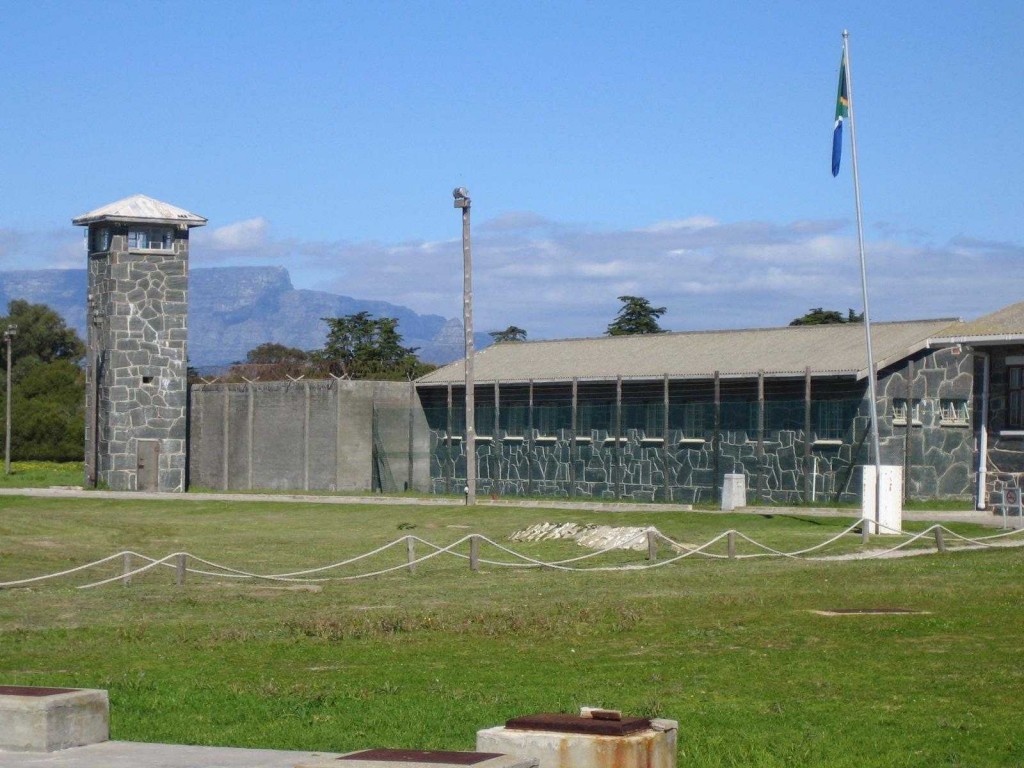 Almost 30 million kilograms of vegetables, fruit and meat were produced by inmates at correctional centre farms and abattoirs over the past two years.
This was announced by Correctional Services Minister Sibusiso Ndebele today (11 September) during the handing over of wheelchairs, assembled by offenders, to citizens at the Vuk'uhambe Home for the Disabled in Gugulethu, Cape Town.
Addressing the event, the Minister said: "Today, the Department of Correctional Services (DCS) is here to enable offenders, as part of their rehabilitation programme, to plough back to communities and demonstrate remorse for crimes committed. As part of promoting restorative justice, in partnership with Hillsong Africa Foundation, we will hand over wheelchairs to residents of Vuk'uhambe Home for the Disabled. The handing over of these wheelchairs, donated by Hillsong Africa Foundation and assembled by offenders, is part of many interventions by DCS, across the country, in nation-building.
"One of the primary missions of corrections is to develop, and implement, correctional programmes that balance the concepts of deterrence, incapacitation and rehabilitation for individuals in correctional facilities. At least 95% of those in custody will return to society. DCS has various offender rehabilitation programmes which focus on restorative justice, skilling, training, reading and offender re-integration.
"During the past two financial years (April 2011 to March 2013), inmates at correctional centre farms and abattoirs produced 12,933,106 litres of milk, 1,135,319 kilograms of red meat, 3,604,149 kilograms of pork, 2,259,668 kilograms of chicken, 3,021,529 dozen of eggs, 18,121,193 kilograms of vegetables and 1,259,899 kilograms of fruit. DCS has adopted various orphanages and old age homes, and continues to donate excess products to disadvantaged communities.
"We are also proud to announce that yesterday (10 September) 522 inmates, from correctional centres in the Free State and Northern Cape who enrolled for a variety of courses and skills development programmes, graduated.  The top student was 23-year-old Gcobani Mayoyo who achieved distinctions in mathematics, biology, economics and business economics, and B symbols in English and Xhosa in his matric examinations. Three years ago, when he was imprisoned, he had a Grade 11 certificate. He leaves our correctional facility with his matric, and Correctional Services will assist him with a bursary as he intends studying further to become a chartered accountant. Mayoyo was released on parole last week after being held in custody at Goedemoed Correctional Centre in the Free State. Recently, Shaun Coetzee, an offender at Dwarsrivier Correctional Centre in the Western Cape, was awarded the Adult Education & Training (AET) Best Learner of the Year 2013 by the Western Cape Education Department. He competed against eight nominees from AET community centres in the Cape Winelands District. The award is in recognition of exceptional performance, commitment and determination in Adult Learning and Training.
"The purpose of our correctional system is not punishment, but protection of the public, promotion of social responsibility and enhancing human development to prevent repeat offending or the return to crime. When parents, the extended family, the Sunday school teacher, the public school educator, the university professor and everyone else has failed, DCS steps in to remould the character, and improve the skills, of offenders so that they return to society with enhanced prospects of success. From this year, education for offenders is compulsory. We insist that people who leave correctional centres must have appropriate attitudes, and competencies, to successfully integrate back into society as law-abiding, and productive, citizens," Minister Ndebele said.